Emma Raducanu has been one of the busiest tennis players since the 2021 US Open concluded as the 18-year old teenager scripted one of the greatest under-dog sporting stories as she became the first qualifier in the history of tennis to win a Grand Slam title and she created the record without dropping a single set in the 10 matches she played at the Slam.
Emma has been busy giving interviews and sharing her story on various shows in both the US and the UK ever since she won the title. She has become one of the most followed tennis players on social media as well with a massive jump of 275k followers before and after the finals of the US Open and now has more than 2 million followers on her Instagram account.
In one such interview on the popular show Good Morning Britain where Emma was hosted by Kate Garraway and Ben Shephard, Emma stunned Kate with a reply about the growing popularity of Emma and whether the teen sensation signed a deal with Vogue on the flight itself.
Kate had questioned Emma, "On the flight back I understand that you were on the same flight as Anna Wintour, the famous editor-in-chief of Vogue. She there and then offered you the cover of Vogue – there must be so many moments like that which make you think, 'Wow my life has changed.'"
Emma responded to these claims saying, "I actually didn't know Anna Wintour was on my flight, that didn't happen."
"I'd of course do it" says Emma Raducanu if she is willing to appear on Vogue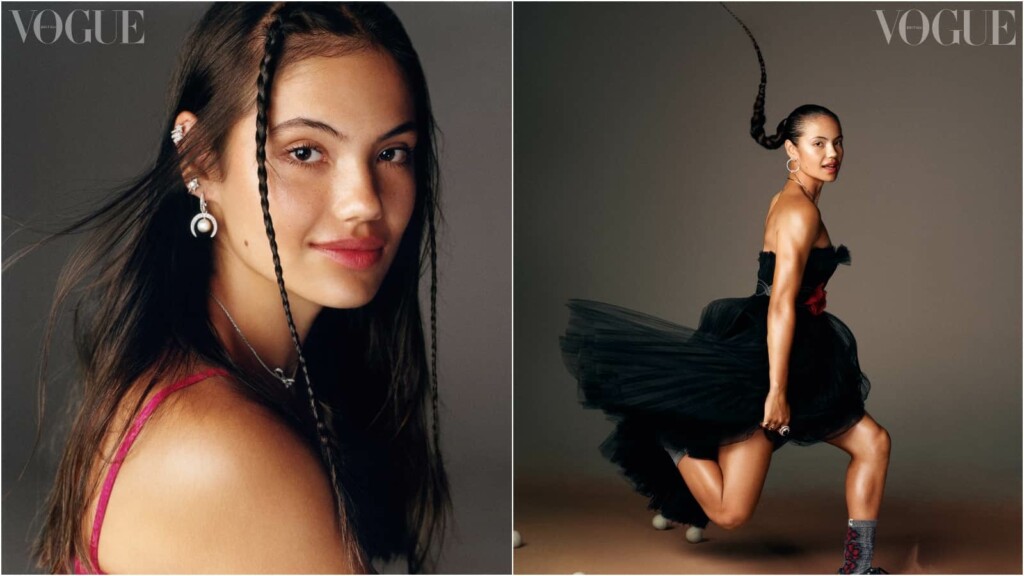 With a quick dismissal to her question, Kate Garraway further asked, "That's the other thing you're going to have to get used to, lots of people attributing things to you that aren't true. It's going to be a whirlwind of rumour and excitement but if she did want it would you do it?"
"Well I'm not sure if it'll happen, but I'd of course do it. I've not heard of anything like that, to be honest," replied Emma putting the matter to bed.
As Emma continues tackling various questions about how her life has changed since her victory at the US Open, the World No. 23 is focused on her game and is back in training just days after returning back to her home after spending 7-weeks in New York for the Grand Slam as she prepares for the remainder of the season.
Also Read: 'Ecstasy for Murray fans': Andy Murray meets fans all the way while traveling to Moselle Open via Train