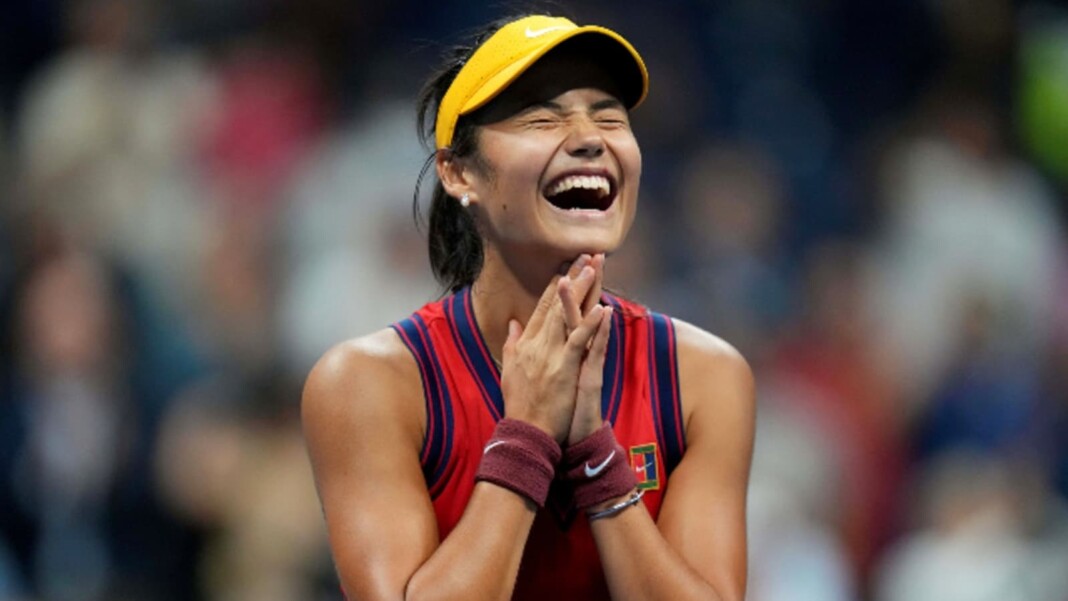 Emma Raducanu has been the talking point in the tennis fraternity, after she stunned everybody by winning her maiden Grand Slam at the 2021 US Open.
After her heroics in New York, the British girl thanked former World No.4 Tim Henman for all the support and encouragement. Henman who has been in the United States, working for Amazon Prime video has played a vital role in Raducanu's success.
Speaking to the Guardian, the 18-year-old was elated to have the backing of not only Henman but the legendary Virginia Wade. "It means so much to have Virginia [Wade, former British pro] here and also Tim. Just to have such British legends and icons for me to follow in their footsteps, it definitely helps and gave me the belief that I could actually do it."
"Tim is honestly such a big inspiration. He has been helping me to treat one point at a time…You can't get ahead of yourself," the 2021 US Open winner further explained how Henman proved to be an inspiration behind her maiden Grand Slam journey.
Meanwhile, the former four-time Wimbledon semifinalist, Henman heaped praise on his countrywoman and predicted a bright future ahead for the teenager.
"She won ten matches without dropping a set. It's an absolute joke . . . it's unbelievable. She is going to win more of these, she is that good. This is not some flash-in-the-pan fairytale. If she wants to give me a percentage of the prize money, I'll be very happy," the 47-year-old opined.
Raducanu enters top-25 in the WTA rankings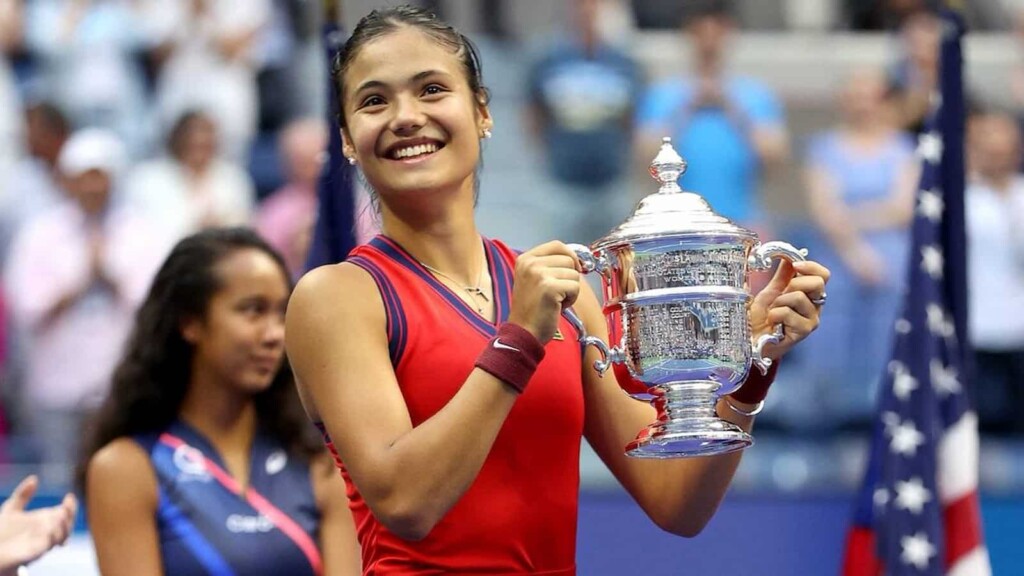 Raducanu who was ranked 150 before the 2021 US Open has already cracked the top-25 in the latest WTA rankings. Currently, the British girl is ranked 23, but she was clear on how she needs to improve her fitness in time to come. "Physically I still have a lot of work to do, I'm still new to the game and I haven't had that much time to develop."
The Canadian born player is likely to play the tournament in Indian Wells next. Furthermore, she is already 14th in the race to qualify for the year-end WTA Finals.

Also read: 'I'm almost sure that it was not against me, it was for Novak,' Daniil Medvedev on the biased New York crowd at the US Open Final