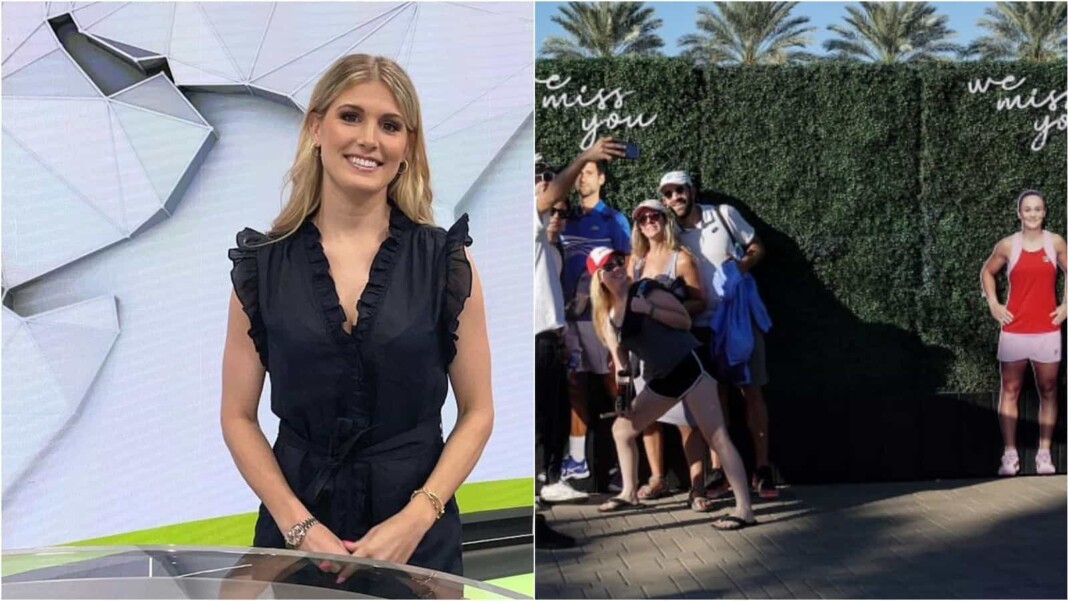 After getting cancelled due to the Covid-19 pandemic in 2020, the BNP Paribas Open finally got a chance to entertain tennis fans once again last week in the Californian Desert.
As expected, the Indian Wells tournament lived up to its expectations and in the process, the event saw two surprising champions in Paula Badosa and Cameron Norrie. While the Brit beat Georgia's Nikoloz Basilashvili, the Spaniard girl beat two-time Grand Slam champion Victoria Azarenka.
The BNP Paribas Open is also one of the most important tournaments of the year for both ATP and WTA players. The event is also widely seen as the fifth Grand Slam in tennis, due to its massive fan-following, prize money, public attractions and intimidating Centre Court.
The Indian Wells tournament is also known for having the 'Miss You' Wall. It is created with cardboards of big names who are missing the prestigious event. Unfortunately, several past champions in Novak Djokovic, Rafael Nadal, Roger Federer, Dominic Thiem and Serena Williams pulled out of this year's competition in the Californian desert.
During the event, WTA professional Eugenie Bouchard took the viewers on a virtual tour of the Indian Wells Garden. On Instagram, via the Tennis channel, the Canadian girl showed the 'Miss You' Wall is embellished with cardboard messages.
"There's another one which I thought was so interesting; never seen this at any tournament ever. It's called the 'Miss You' Wall. So, it has cut-outs of all the top players who are not here," the 27-year-old further explained. "You got Rafa, Naomi, Roger, Serena, Dominic, Novak, and Ash Barty." 
Badosa and Norrie crack top-15 after wins at the Indian Wells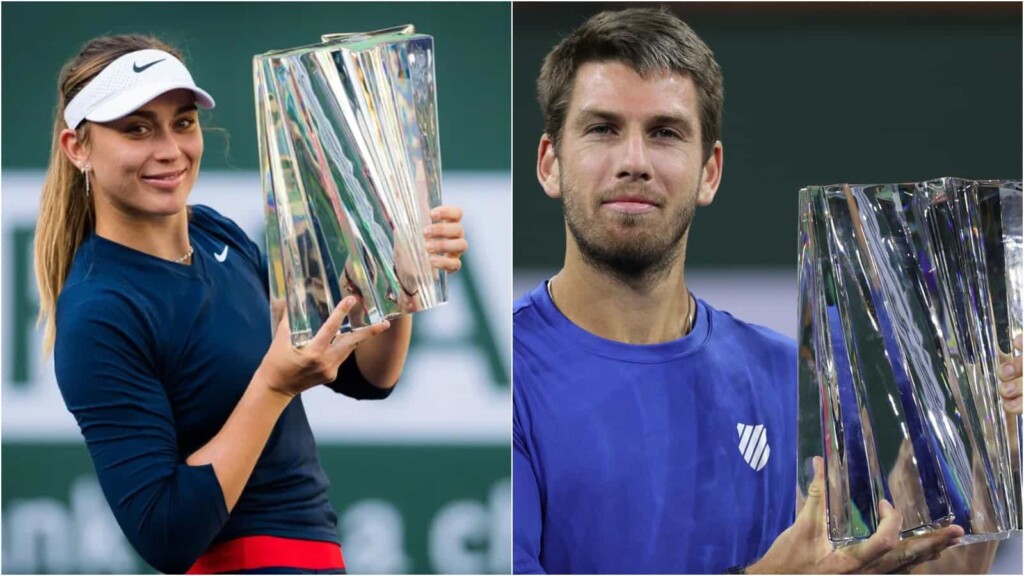 After her stunning win at the Indian Wells, Badosa has moved to No.12 in the WTA rankings. The Spaniard jumped 14 spots and has a realistic chance of entering the top-10 before the season draws to a close.
Likewise, Norrie too has climbed up to a career-high ranking of 15. The southpaw jumped 11 spots after his title win.
Also Read: World No.8 Ons Jabeur sets sights on becoming the top-ranked player on the WTA tour