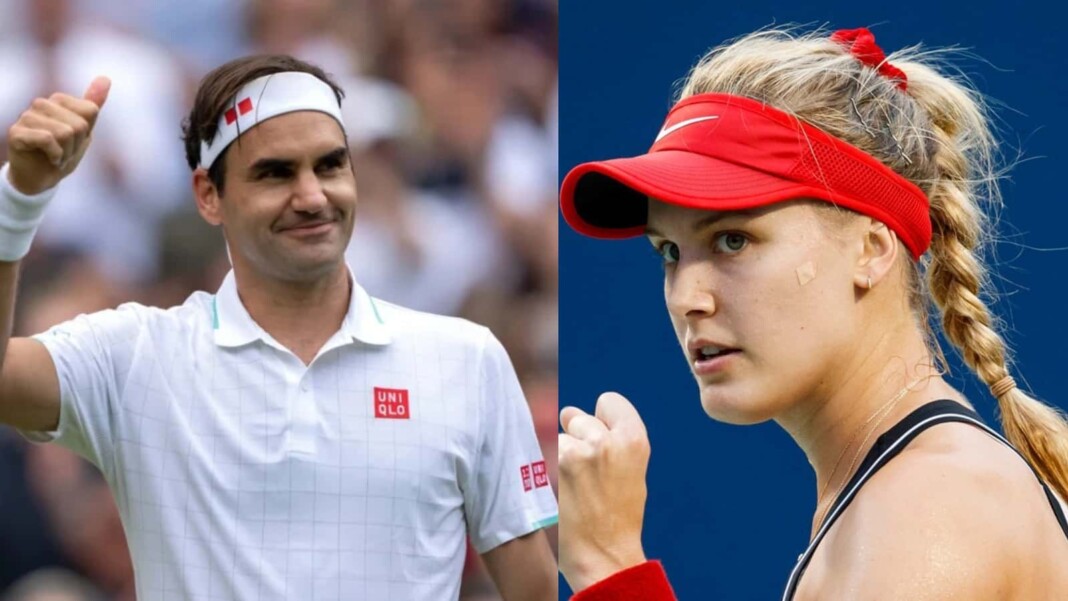 Swiss maestro Roger Federer is probably the most popular tennis player in tennis history. Even at the age of 40, Federer is celebrated all around the world amongst both fans and fellow players. Current players across both ATP and WTA tour have time and spoken highly of Federer.
Like other, Canadian tennis star Eugenie Bouchard too is a huge Roger Federer fan. Bouchard is currently out of action due to an injury but has stayed connected with tennis. In one of the Instagram live with Steve Weissman during Indian Wells, Bouchard revealed that if she'd want to hit with any current player, it would be Federer. She added that she's a huge Federer fan.
"A current player, I mean I would just want to hit with Roger. I'm the biggest Federer fan," she said.
Earlier this week, Bouchard also gave her injury update and said that she's recovering well and will return on court on her doctor's advice. "It's going well. So it's been over four months now, so I'm looking forward to getting on the court," she said.
"I'm going to meet the doctor once I'm done working here this week. I'll meet him in New York next week. And he'll give me the clear if I can get on the court yet."
Bouchard's admiration towards Steffi Graf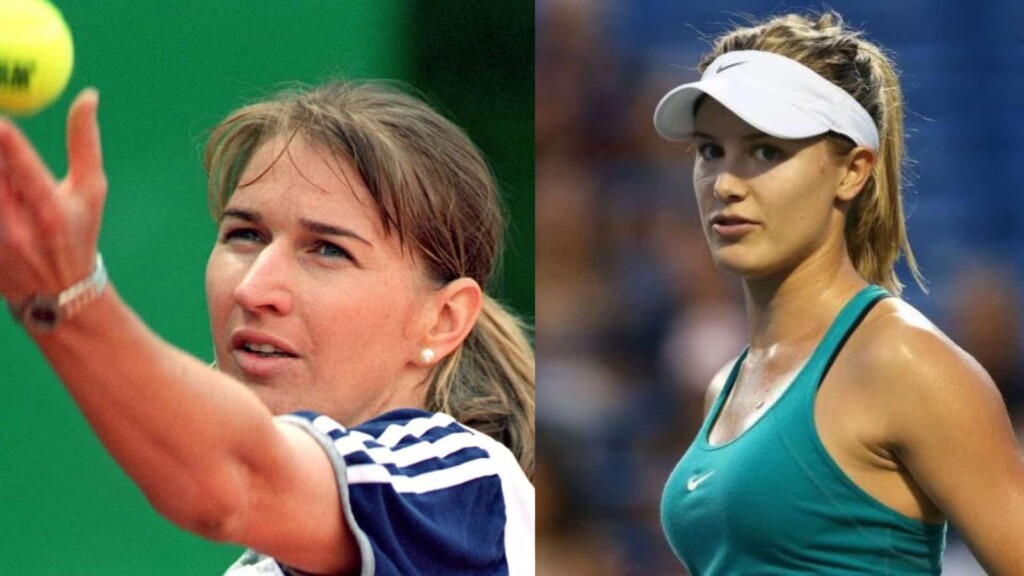 After choosing Federer, Bouchard was asked to choose someone from the past. She revealed that she'd like to play with Steffi Graf. She added that she has already been with her on court and admitted that Graf has a better footwork than any player on tour till this date.
"Past player, someone I always wanted to play with, and luckily I've been able to Steffi Graf. I've been lucky enough to be able to get her on the court. She literally has better footwork than any player on tour still, to this day. Yeah, she is like still so in shape so well. It's like fun watching her and Andre (Agassi) hit together… It's just legendary."
Also read: "Hit a drop shot and make the ball disappear" Stefanos Tsitsipas answers fan questions on Twitter