The young Canadian and current world number 15, Félix Auger-Aliassime recently took part in the Wimbledon Championships and reached his best ever Grand Slam finish. He reached till the quarter finals where he lost to the Italian, Matteo Berrettini. However, his run up to the quarter finals was exceptional. He knocked out number 4 seed and world number 5, Alexander Zverev in a thrilling 5 set match, 6-4, 7-6 (8-6), 3-6, 3-6, 6-4.
Felix will next be seen playing at the 2020 Tokyo Olympics which has always been a childhood dream for him. When talking to the Canadian press in a recent interview, he said that playing at the Olympics is something he has thought about ever since he first watched the games in 2008. He expressed his immense pride in representing his country in this legendary competition.
Felix: "I will experience great emotions, as a tennis player but also as a person by going to the Olympics."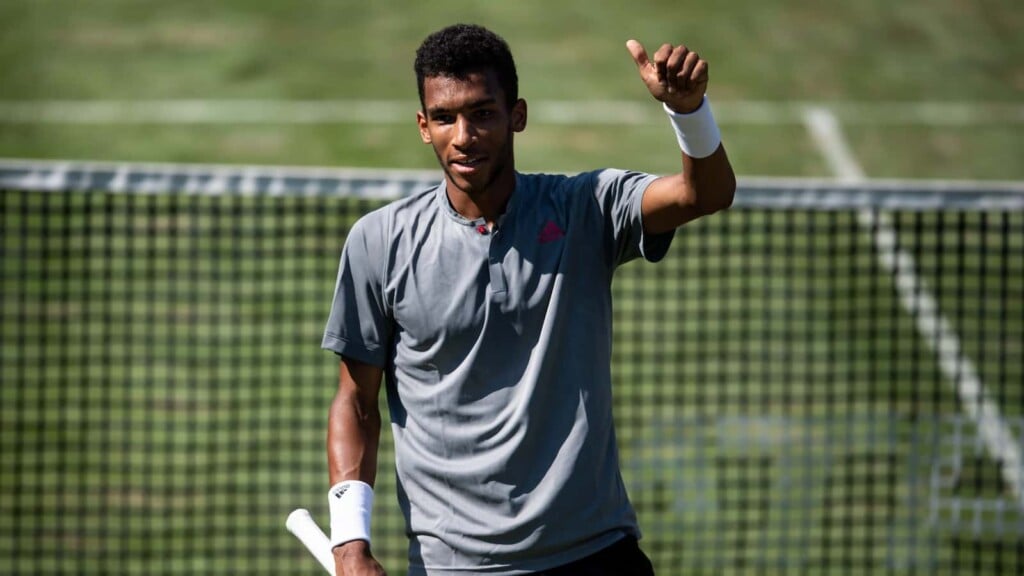 "I told myself it would be incredible to walk one day in the opening ceremony among that handful of Canadian athletes that go to the Olympic Games. It's really a childhood dream and to come true, it's awesome" Felix said. 
"Everything comes step by step, nothing happens overnight, but you see it coming. I will experience great emotions, as a tennis player but also as a person by going to the Olympics" he added.
The Canadian said that even though the Olympics does not impact his professional ranking, winning a medal would be his greatest pride. However, he cannot promise a victory but can guarantee that he will represent his country with passion, strength and honour.
"I hope to go all the way. To win a medal would be my greatest pride. Bringing back a medal is a great pride, but doesn't make you climb the world rankings," he said. "That's why winning a Grand Slam is still the most important for me. On the other hand, when you win the Olympic Games, you mark history, that's how it meets the 'value' of a Grand Slam. But it's very personal. We see Andy Murray, who won the last two Olympic tournaments, I find it too bad that we don't talk more about this grand achievement."
"It is with great pride that this little boy, who once could only dream of it, is now flying to Tokyo. Like what some dreams become a reality. I hope this can inspire many to believe in their dream and never give up. I cannot guarantee you victories, but I guarantee you to represent my country with passion, strength and honor. Good luck to all of our Canadian athletes in Tokyo," said the recent quarter-finalist at Wimbledon.
Also read: 2020 Tokyo Olympics opening ceremony live stream: When, Where and How to watch