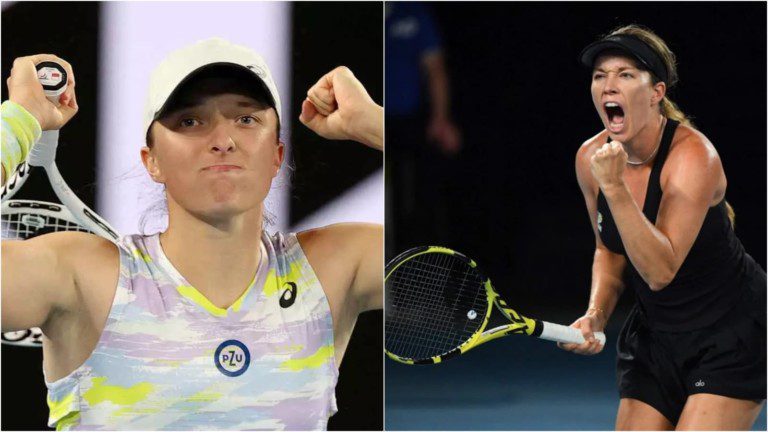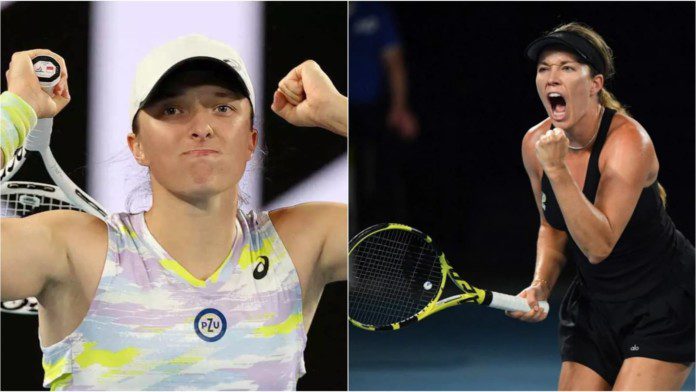 World No. 9 Iga Swiatek's dream of reaching the first Australian Open finals were shattered after she lost in straight-sets to 27th seeded Danielle Collins in the semi-finals. Collins won the match 6-4, 6-1 in 1 hour and 18 minutes to reach the finals at the 2022 Australian Open.
In what many expected to be a long battle between the two, Collins came out all guns blazing and broke Iga in the first game itself and was 4-0 in the blink of an eye. Iga did manage to pull some strings but could not stop Collins from winning the set. The American was again 4-0 in the second set but did not allow Iga to make any recovery as she closed out the game, set, match 6-1.
"I tried to find solutions, but I can assume what feelings she had today on the court because I have that feeling sometimes. It's hard to stop an opponent when they are playing like that. I'm not even feeling any regrets because I did the best I could today. I think that was the fastest ball I have ever played against in a match.
"It seemed, for her that it wasn't even risky because she was playing it with control. So I am impressed and have huge respect for her. I'm gonna for sure be watching [the final] and learning," said Iga during her press conference surprised by the performance Collins put giving her no chance to inflict some damage on her.
Iga Swiatek and Danielle Collins both set to move up in rankings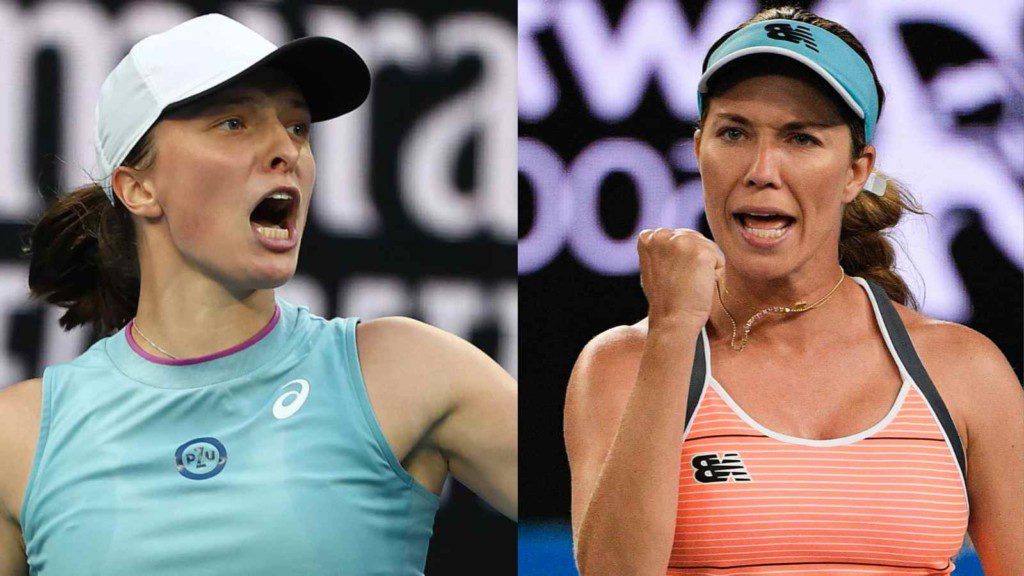 Iga will be back on the 4th spot in the WTA rankings which she had previously acquired in the 2021 season but could not hold on to it much longer and slipped to World No. 9 at the end of the season. Collins who entered the tournament ranked 30th in the world is expected to break into the Top-10 after her run to the finals and achieve her career-high ranking which was previously 23rd in the world.
If she finishes as the runner-up, she will be ranked 10th whereas if she is able to win the major, she will rise further in the rankings that will be updated at the conclusion of the tournament. Collins will now take on World No. 1 Ash Barty in the finals on Saturday, 29th January as both players coming looking for their respective maiden Daphne Akhurst Memorial Cup.
Also Read: HISTORY MAKER! Ash Barty becomes the first Australian woman to reach the Australian Open Final in over 40 years, beats Madison Keys