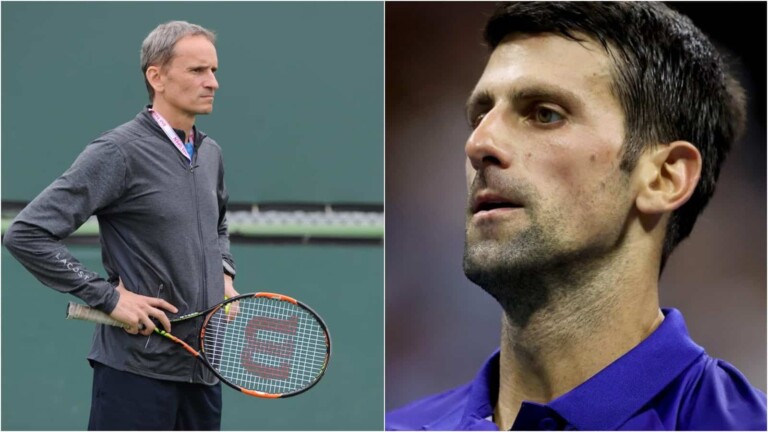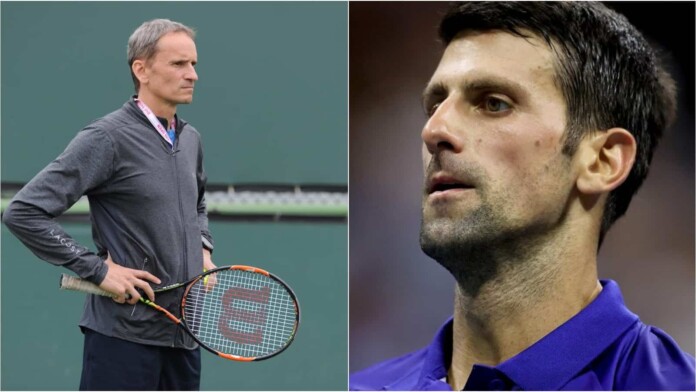 Novak Djokovic is without any doubt one of the biggest names not only in tennis but in sports globally. His feats on the tennis courts have brought him laurels, records and worldwide fame. Djokovic along with Roger Federer and Rafael Nadal are called the 'Big-3 of Tennis' for their sheer dominance in the past 2 decades combining for a total of 60 Grand Slam titles from the 73 Slams that have been contested.
Among the trio, only Novak was the one who travelled to Japan for the delayed 2020 Tokyo Olympics this year as both Federer and Nadal had to pull out from the Olympics due to their respective injuries that eventually saw them end their seasons in order to recover in time for the next season.
Novak had already won 3 of the 4 Grand Slams and was going to Tokyo chasing his 2nd Olympics medal and 1st Gold medal that would have made him just the 3rd male player to complete the Golden Career Slam, winning all 4 Slams at least once and an Olympic Gold medal. Things did not go in favour of the Serbian as he lost the Bronze medal match forcing him to return empty-handed.
In the Bronze medal match, Spain's Pablo Carreno Busta defeated Novak 6-4, 6-7(8), 6-3 in what was a thrilling battle between the two players. During the course of the match, Djokovic seemed visibly frustrated and lashed his anger out on his racket smashing it viciously on the court that saw him get criticism from quite a lot of people including Felix Auger-Aliassime's coach Frederic Fontang.
"Novak is the World No. 1 in a global sport; to see him throw his racket at the Olympics is not acceptable, no matter how disappointed he is. He is a star who is watched by the whole world, he must set an example," said Fontang who has been coaching Canadian Felix Auger-Aliassime since 2017 and has helped Felix achieve some of his best results on the Tour.
Novak Djokovic's change of fortune since his loss at the Olympics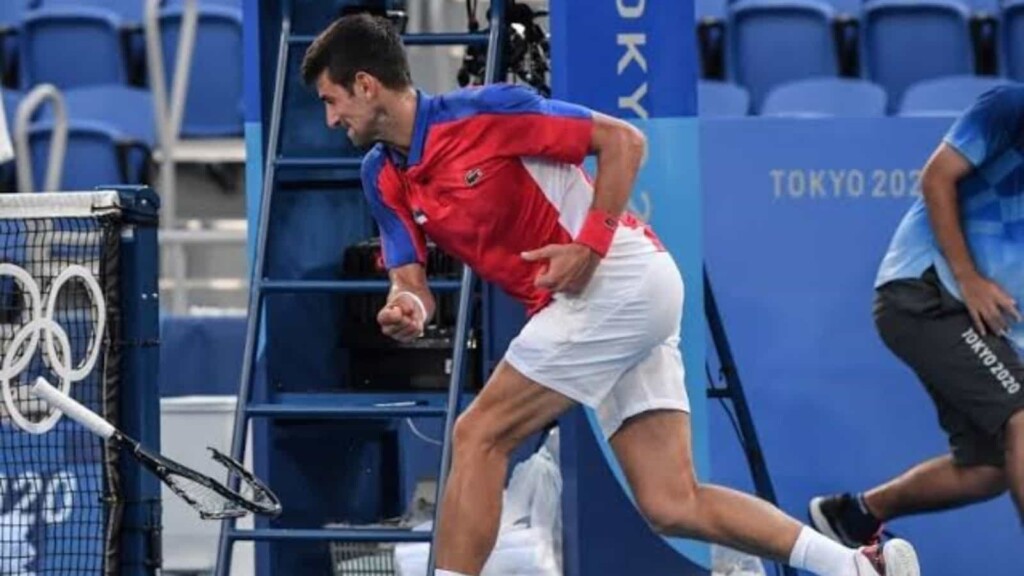 Had Novak won the Gold medal, he would have been on the course to become the first male and only the 2nd player since Steffi Graf to win all 4 Slams and the Olympics Gold in 1 calendar year and achieve the Golden Slam. However, what was a successful season for the Serbian till his trip to Japan, saw a change in fortune since his return.
Having lost the Bronze medal match, Djokovic still had a chance to script history and join Rod Laver as the only male player in the Open Era to win all 4 Slams in 1 calendar year and achieve the Calendar Slam. Djokovic made it to the finals of the 2021 US Open, but a straight-set defeat to World No. 2 Daniil Medvedev ended his quest for the Calendar Slam on a disappointing note.
Also Read: 'To me you're the greatest player of history,' Daniil Medvedev lauds Novak Djokovic after his US Open triumph