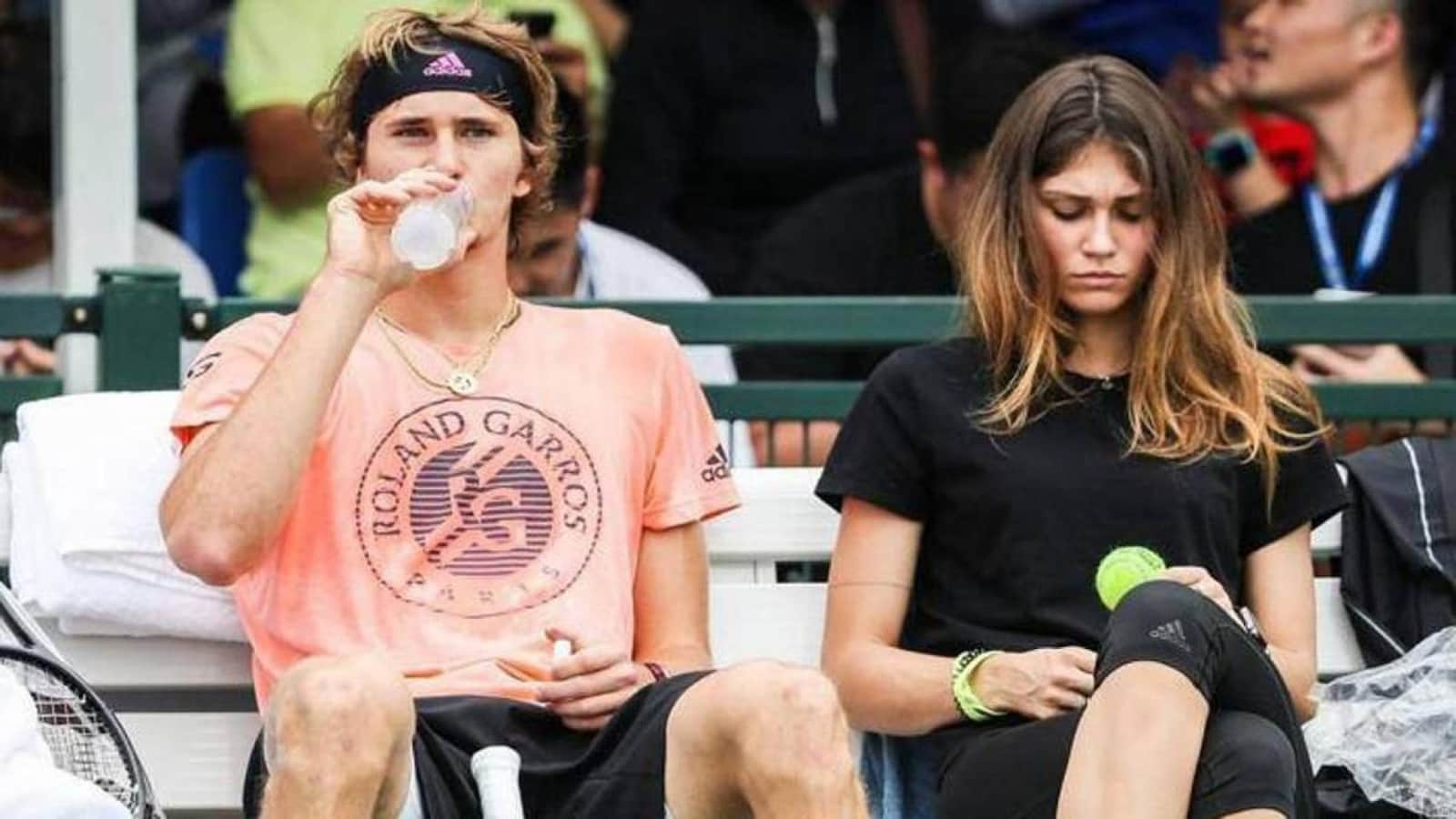 World No.4 Alexander Zverev's professional career might be on the upswing, but his personal side of things is a bit shaky and could really end up in a sad state of affairs in days to come.
Although the German is in Boston and is focusing on representing Team Europe at the 2021 Laver Cup, he could be in for some serious off-court distractions. Once again, the unpleasant controversy revolving around him and ex-girlfriend Olya Sharypova have come to the forefront, thanks to the irate and curios fans.
Not too long ago, Zverev's ex-partner Sharypova had personally given an extended interview to renowned tennis journalist, Ben Rothenberg on how the German had emotionally and physically abused her. The Russian girl even opined that she once considered committing suicide, post the abuse.
Interestingly, one of the incidents Sharypova mentioned appears to have taken place during the 2019 edition of the Laver Cup. A few reports further state that the unsavoury episode is alleged to have also involved an official from the Laver Cup.
Given the uproar created by some tennis fans on Twitter, the Laver Cup Twitter account is now busy blocking those reminding and posting stories about the bygone incident.
Although 24-year-old Zverev has denied all the allegations and even employed lawyers to fight the accusations, it remains to be seen what course of action the whole saga will bring next.
Speaking on the domestic abuse allegations earlier in the year, ATP Tour chief executive Massimo Calvelli said, "Abuse has a profound and lasting impact on millions of victims each year. When abusive conduct or allegations are related to any member of the tennis family it can also impact the public's trust in our sport. We recognise that we have a responsibility to be doing more."
Fans threaten a boycott
Meanwhile, tennis fans continue to expresses their anger and frustration and even warn the authorities of boycotting the event in Boston, unless the ATP starts to seriously examine the issue.
The 2021 edition will kick off on Friday, 24 September and will come to a close on Sunday, 26 September. Along with Zverev, World No.2 Daniil Medvedev and World No.3 Stefanos Tsitsipas too will be featuring in the event for Team Europe.
On the other hand, John Isner, Diego Schwartzman, Nick Kyrgios and Felix Auger Aliassime will be representing Team World.
Also Read: 'Daniel Ricciardo, Michael Jordan and…': Emma Raducanu names her three dream celebrity dinner guests