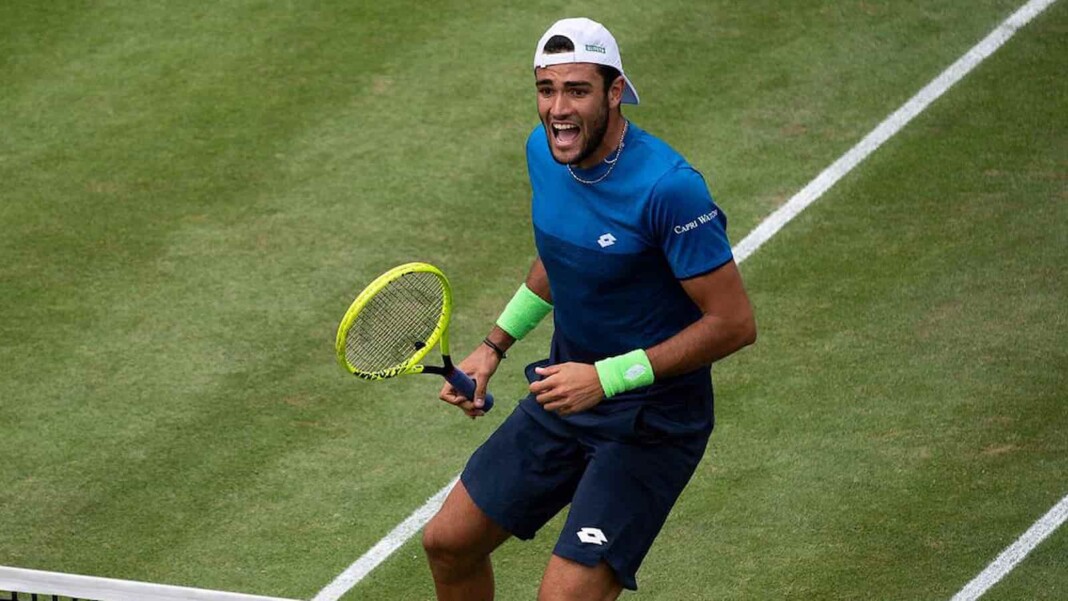 Matteo Berrettini is slowly turning out to be a great all-court player with improved performances on all surfaces since the 2019 season. The Italian is slowly becoming a big hurdle for many players as he continues to climb up the ladder of the ATP rankings.
Berrettini, who was born on 12 April 1996 in Rome, Italy to Claudia Bigo and Luca Berrettini. He also has a younger brother Jacopo who is also a professional tennis player and is 3 years younger than Matteo. Matteo played many sports apart from tennis that included swimming, football and judo but eventually settled for tennis playing with Jacopo.
Matteo turned pro in 2015 at the age of 19 and won his first career ATP title at the 2018 Swiss Open Gstaad. It was a great week for Matteo as he also won his first Doubles title at the tournament, clinching a glorious double in the week. Matteo reached his first-ever semi-final at the 2019 US Open where he was defeated by eventual champion Rafael Nadal.
Apart from Italian what languages does Matteo Berrettini speak?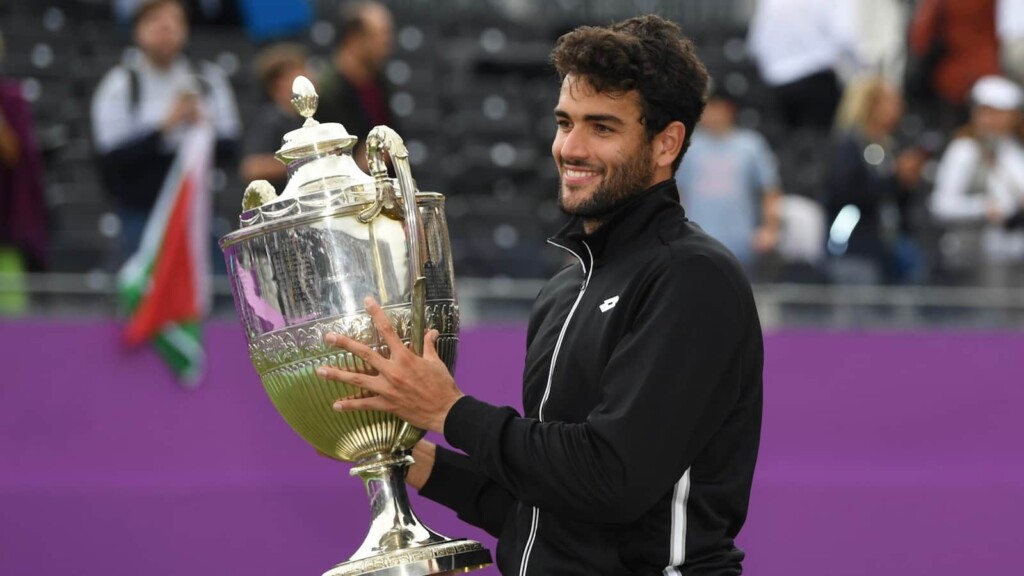 Matteo Berrettini's maternal grandmother hails from Brazil while his paternal grandparents are from Florence in Italy. Due to this multi-ethnic culture in his family and since he travels around the world for various competitions, Matteo is very fluent in Italian, English and Spanish.
Matteo despite having proclaimed that the Hardcourts are his favourite surface, Matteo is slowly starting to dominate on the Grass. During the 2019 Grass season, playing in just his 2nd season on Grass, Berrettini won the 2019 Stuttgart Open, reached the semi-finals of the 2019 Halle Open made it to the Round of 16 at the 2019 Wimbledon.
The 2021 season was another successful season for the Italian who clinched the coveted 2021 Queen's Club trophy dropping only 1 set that too in the finals. He also became the first Italian to reach the Grand Slam finals when he qualified for the finals of the Wimbledon 2021 following the footsteps of his mentor Adriano Panatta, who won the 1976 French Open and was the last Italian to reach Grand Slam finals.
Also Read: WATCH: Matteo Berrettini's girlfriend laughs at him after the Italian celebrates on a let believing it to be his winner at the Wimbledon 2021