In possibly the biggest win of his career, Hubert Hurkacz absolutely dominated Roger Federer to reach his maiden grand slam semifinal. The 14th seed Pole got the better of Federer in straight sets 6-3,7-6(4),6-0. In doing so, he becomes only the second man from Poland to reach a grand slam semifinal and becomes the first player to bagel Federer at Wimbledon in 22 years.
It was a dream come true for Hurkacz as he beat his idol on the court that he virtually owns. The Pole had never took a set from Federer before but managed to take three this time around. Needless to say, Federer wasn't at his best today. The disappointment on his face during his walk back revealed a thousand emotions.
Federer didn't look in touch right from the start. He served well but the punch from the baseline in his shots was missing. He was trying to play safe which gave Hurkacz an opportunity to exploit Federer's forehand. The Pole worked over the same tactic and got the decisive break to win the opening set 6-3.
The second set was the trickiest of all 3. Federer raised the level of his game but still struggled to find an answer to Hurkacz's flawless serve. Both the players managed to stay on serve and hence forced a tiebreaker. The Pole took the mini break and consolidated it to take a lead after Federer missed an open volley after his fall. Hurkacz dropped just 4 games and won the tiebreaker, and was just one set away from beating his idol.
Federer looked tired and clearly didn't have the legs to compete in the third set. Hurkacz was all over will and hitting winners on will. He aced his way on serve and broke Federer three times giving him no chance. Eventually he bageled the Swiss maestro to enter the semis for the first time where he will face either Matteo Berrettini or Felix Auger Aliassime.
'When you are a kid, it's always a dream to play him': Hurkacz on Federer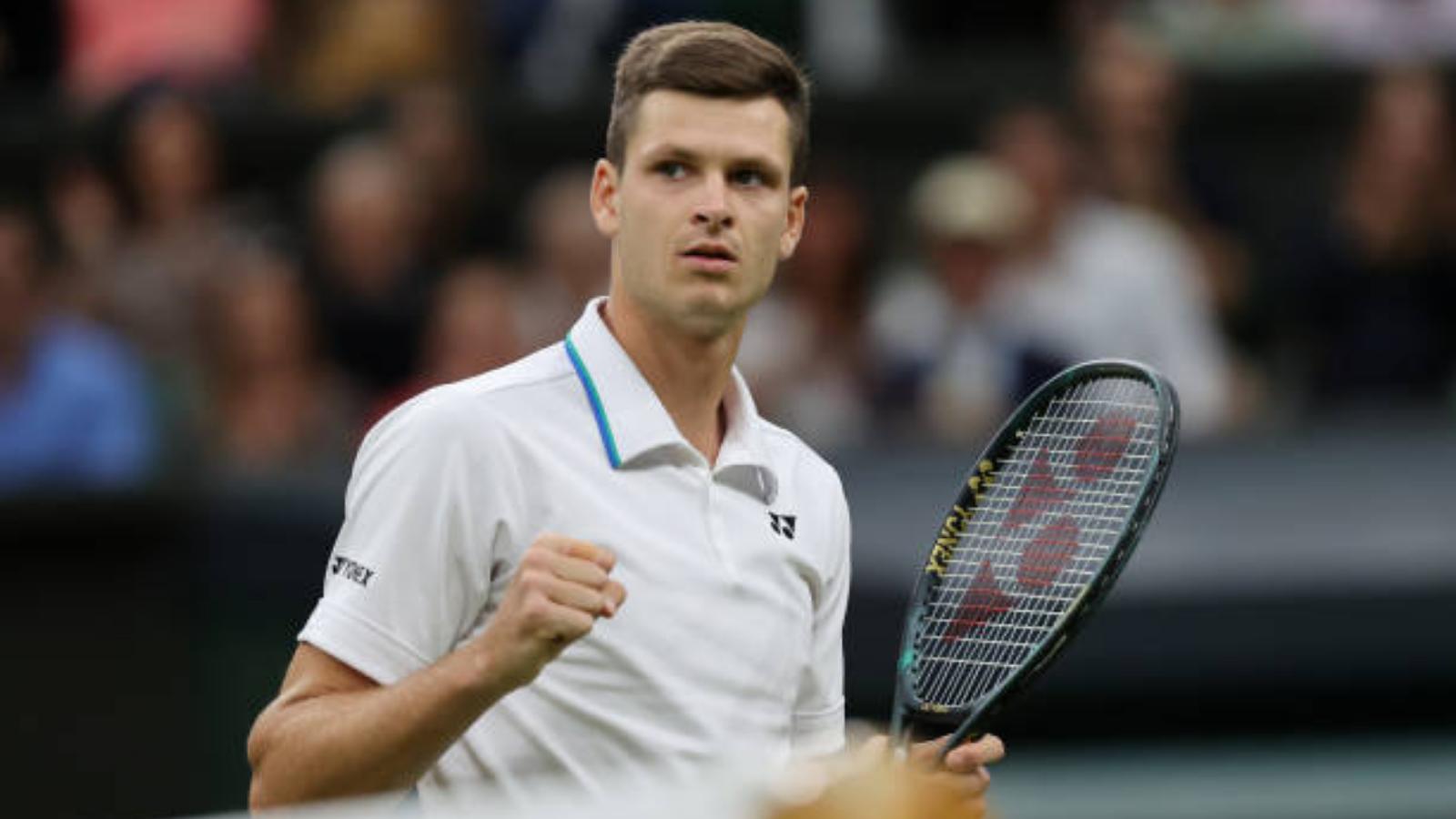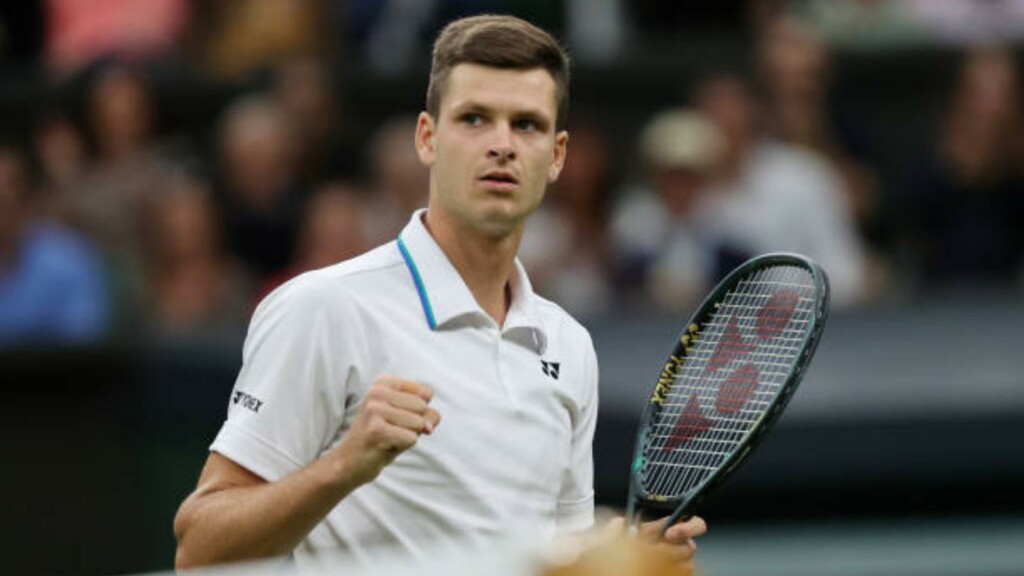 In the on court interview, Hurkacz seemed too overwhelmed by what he has achieved. "I don't know what to say. It's super special for me, playing on this special court against Roger! When you are a kid, it's always a dream to play him."
On asked whether he imagined defeating Federer on centre court in the quarterfinals, he said: "Probably not… But playing here infront of you guys, the special things he[Federer] has done here throughout his whole career, for me it's a dream come true. Thank you so much guys for coming here."
He also addressed the crowd and said he can't wait to play the semifinal. "I am super proud and super happy to be here, specially that people are here, playing here on grass is super special, am so happy and can't wait for the next one."
Also read: Wimbledon 2021: Dominant Djokovic reaches his third consecutive semifinal, outclasses Fucsovics