Hubert Hurkacz accomplished one of his childhood dreams as he went on to defeat his childhood idol Roger Federer in straight-sets to enter the semi-finals of the Wimbledon 2021.
Hurkacz defeated Federer 6-3, 7-6(4), 6-0 to make it into his first-ever Grand Slam semi-final having not gone past the 2nd round of any other Slam. Hurkacz was playing on the Centre Court just for the third time and by the end of the match, surely had created some more fans with the amazing tennis he played against the Swiss Maestro.
Hurkacz talks about what it felt like playing against Federer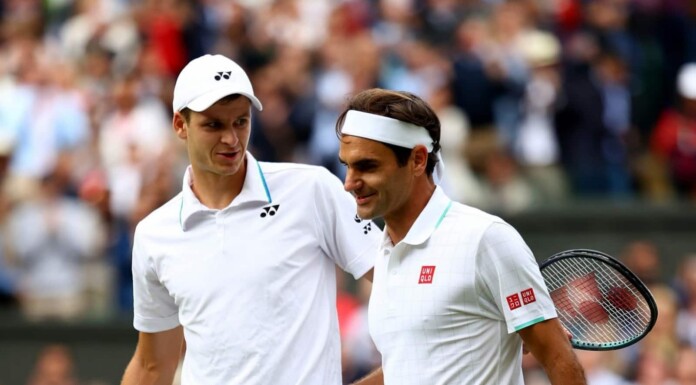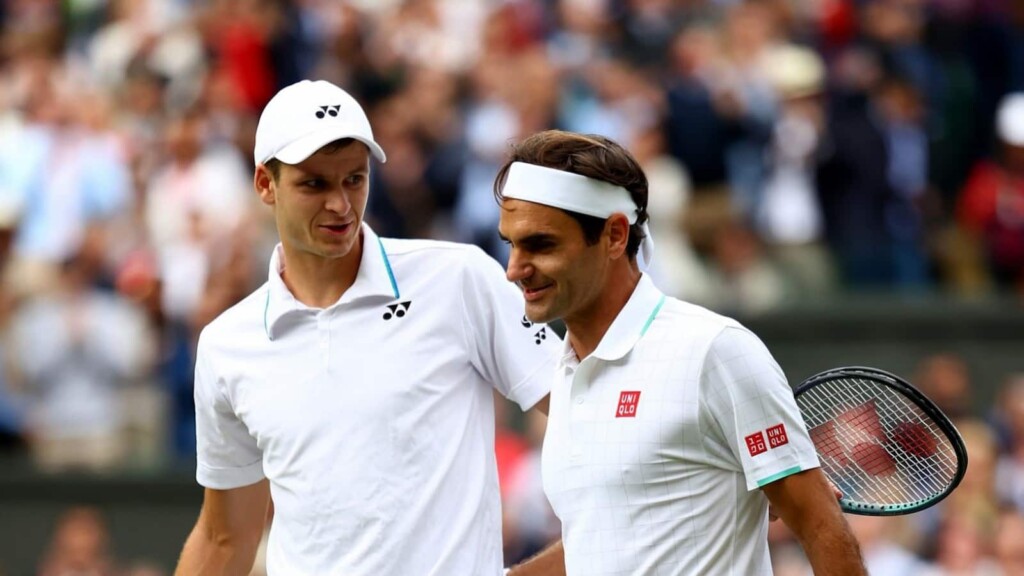 Hubert had mentioned on various occasions how he idolised Roger Federer growing up seeing the peak Federer when he was just a kid as Federer turned Pro in 1998, a year after Hurkacz was born.
"Yeah, I was a bit nervous playing against Roger in a Grand Slam quarter-final but I was trying to stay calm as much as I could. I was trying always to believe in myself during the match and trust my game and stay as aggressive as much I could and I was trying to focus on that throughout the match.
"Roger was congratulating me and wishing me good luck for the next matches, that was the discussion after. Walking off the court realising that I won against Roger, it's kind of dream come true especially on Grass here in Wimbledon and it felt really special with the crowd around as well," said Hubert about the atmosphere on Centre Court playing against Federer.
Hubert Hurkacz talks about being compared to Andy Murray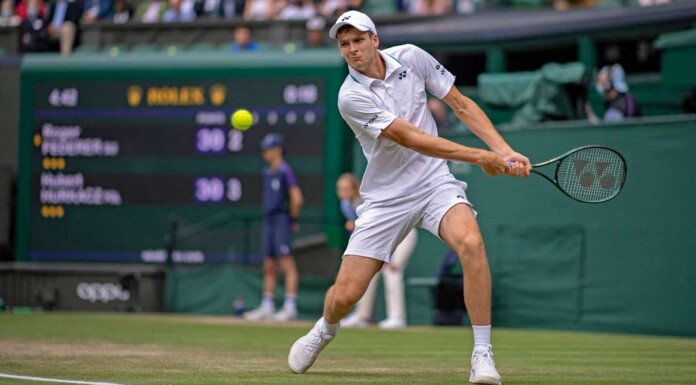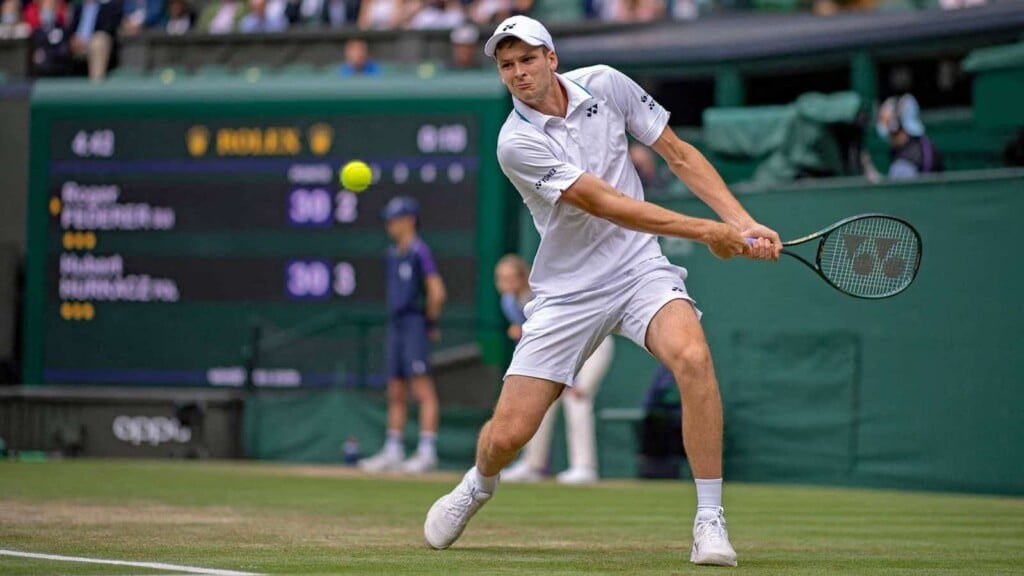 Hurkacz came into the Wimbledon 2021 on a 6-match losing streak which included his two matches on Grass as well. He made his Grass debut of the season at the ATP Stuttgart Open 2021 where he was defeated by an 18-year old wildcard entrant Dominic Stricker in his 1st match. Answering a journalist who asked how he lost to Stricker and defeated Federer, Hubert replied,
"In Stuttgart, Dominik played a good match and it was my first game on Grass and I had not played on Grass in a while. So, coming into that match, I didn't have much confidence and much grass-court game and here, after winning a couple of matches, I got confident and gained momentum and started believing in myself a lot before the game today," said Hubert.
Hurkacz who is currently coached by Craig Boynton had recently compared his student to former World No. 1 Andy Murray in their playing style and approach towards the game. Answering that, the Pole replied, "Andy is an unbelievable player and what he has achieved, he was No. 1 in the world he has won Grand Slams.
"So obviously I liked being compared to a great player it's special. I am trying to develop my own style, but it is nice to be compared to a great player like Andy," replied Hurkacz.
Hubert Hurkacz will now be up against Matteo Berrettini in the semi-finals of the Wimbledon 2021, a first Wimbledon semi-final for both the players.
Also Read: "I would like to play Wimbledon again but at my age, you never know what's around the corner" Roger Federer reacts after Wimbledon 2021 exit