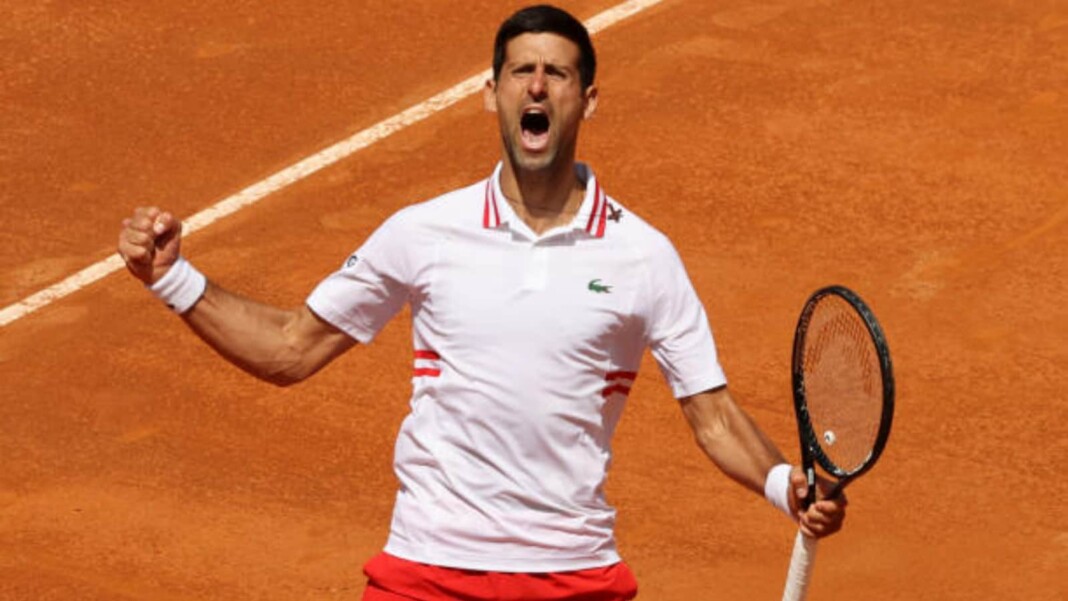 Novak Djokovic came agonizingly close to claiming his sixth Italian Open 2021 title, as he was defeated by Rafael Nadal in a three set final. However, there were several positives to take from Djokovic's campaign in Rome. The world number one scored an impressive victory over Stefanos Tsistipas, despite being a set and a break down in the quarterfinals. On the same day, he defeated the local favorite, Lorenzo Sonego in another three set battle.
He entered the finals against Rafael Nadal after playing five sets on the previous day, but showed no signs of any exhaustion up until the third set. The Spaniard dominated Djokovic in the final set, and it seemed that the Serbian was wearing out. Novak Djokovic revealed that at Grandslams, he would prefer playing Best of 5 sets to Best of 3 sets. He believes that he can use his experience to defeat the NextGen players in the deciding sets.
"Playing the young guys, I would prefer best of 5 to best of 3. I feel I am fit, I have more experience. It doesn't guarantee me the win, but I feel like I'm in a better position. The more it goes, the more I feel I am able to wear them down," said Djokovic.
I was pleased with the way I played in Rome: Novak Djokovic
Novak Djokovic stated that he was pleased with his performance at Italian Open, despite ending as the runner-up. The world number one has not had the best clay court season so far, and is yet without a title. He lost in the third round of the Monte Carlo Masters, and in the semifinals of the Belgrade 1 Open.
"I was pleased with the way I played in Rome, in the finals as well, where I felt I could have gone on for a few more hours. That means I am ready to battle in the best of five. I am setting everything up to peak at RG. In Belgrade, it is about match play and some details," said the Serbian.
The 34-year old said that he is preparing himself to hit his peak at the French Open 2021. He will compete at the Belgrade 2 Open this week, where he enters as the top seed. This will be his last shot at winning a clay court title, prior to the French Open.
Also Read: "This tournament came up as a surprise to all of us," Novak Djokovic reveals his initial thoughts on the Belgrade 2 Open