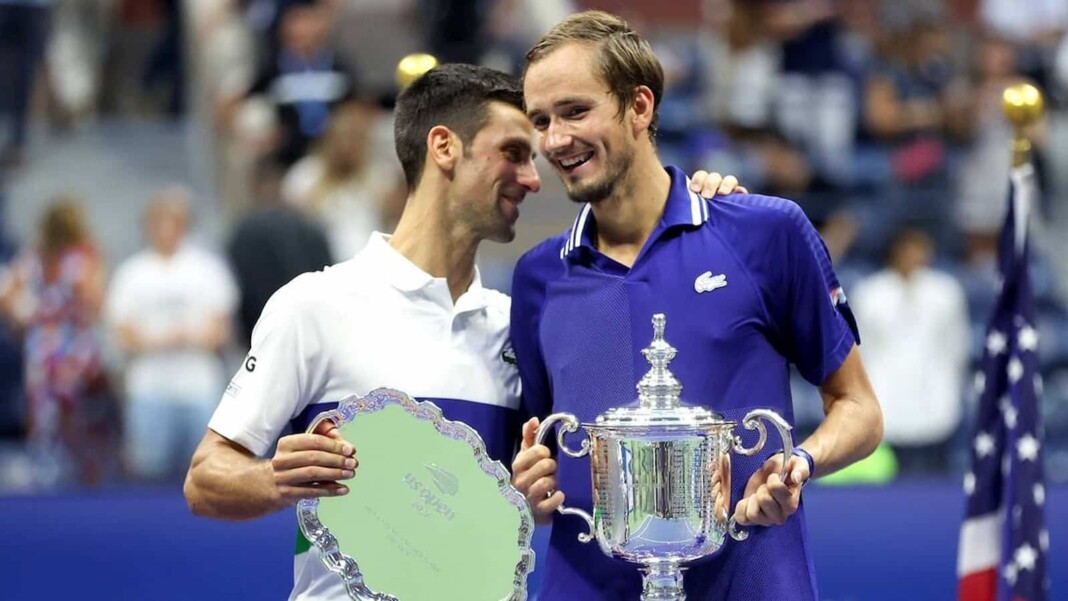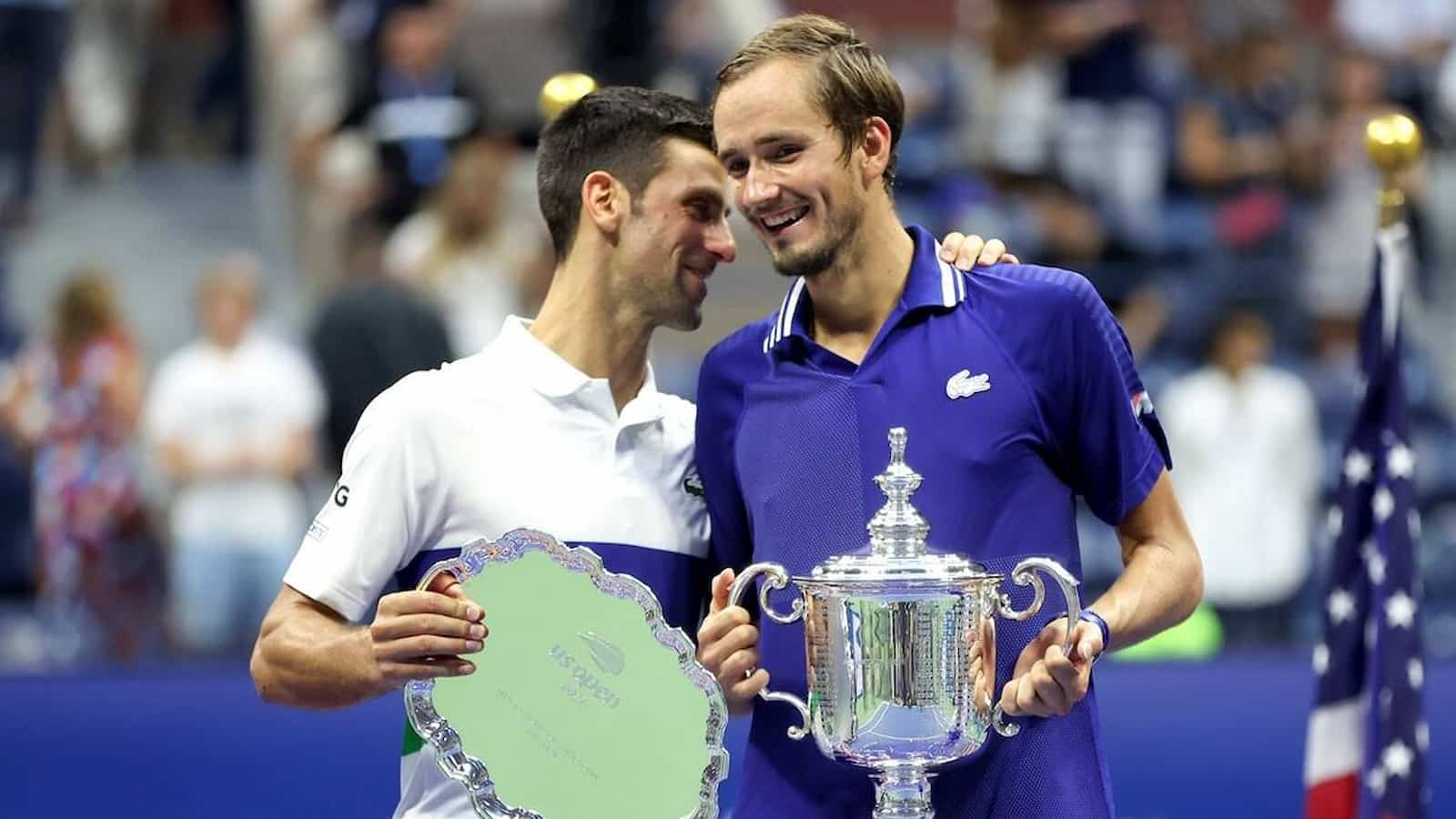 After headlining the finals of the 2021 US Open, the world's two best players Novak Djokovic and Daniil Medvedev crossed paths once again. The World No.1 and World No.2 indulged in an intense practice session recently at the Patrick Mouratoglou Tennis Academy in Nice.
Djokovic and Medvedev are the top two seeds at the upcoming ATP Paris Masters this week. Although the Russian beat the Serb in a close, tie-break set, both players exuded intensity of the highest level.
When asked to comment on the training session against the 20-slam Grand Slam champion, the newly crowned US Open champion told the reporters in Paris that he hasn't practised with Djokovic, since becoming a top-10 player.
"It's very serious. Since I have become top-10, I haven't played him in training sessions. I didn't know what to expect. I didn't know if he had trained a lot or not," Medvedev said.
After stunning the top-ranked Djokovic in the finals in the US Open, Medvedev also spoke mentioned how he rated the Serb as the best player ever in history. Medvedev even told the reporters in Bercy that he considers Djokovic as a friend.
"I had anticipated this as a good training session and it was wonderful. We played for two hours, one set and it was great. Then, we talked for 15-20 minutes. I love talking with him. I think I can say that he is a friend. It's up to him to say so," the defending Paris Masters champion opined.
Rare that two best players practice together says Daniil Medvedev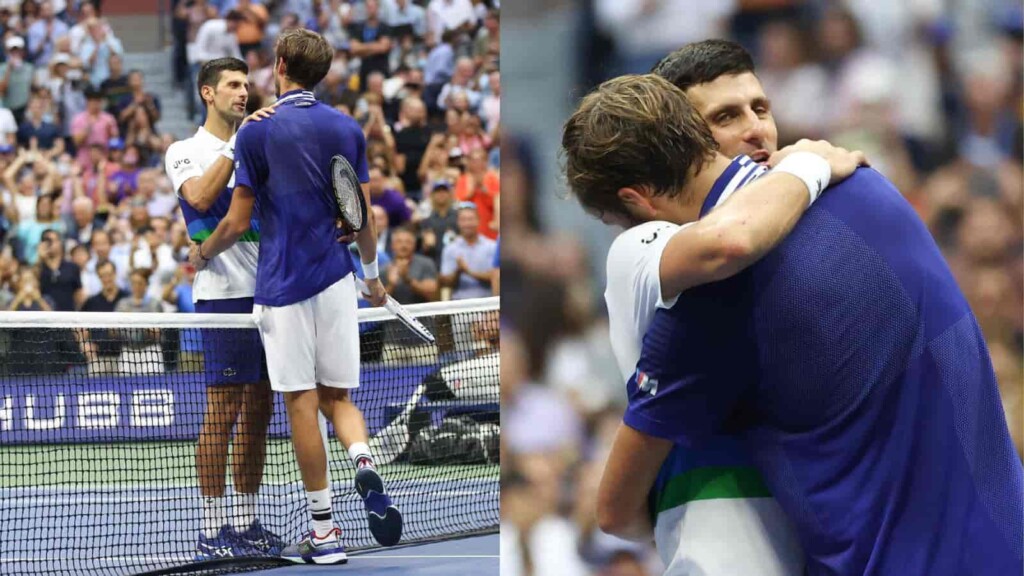 The 25-year-old even reckoned that he and Djokovic also chatted post their intense training and opined that it's very rare for the two best players in the world to engage in a practice session.
"It was very pleasurable. We had a great time, especially if we talk about tennis and we had a great chat afterwards. It's really seldom that No.1 and No.2 have a training session together, and I think that for the academy it was a great event for them, and I loved the training session," Medvedev reckoned.
Interestingly, Djokovic and Medvedev are also in the race to finish 2021 as the World No.1. As the week progress, there will be more clarity on who is likely to have the last laugh.
Also Read: WATCH: Novak Djokovic and Grigor Dimitrov choose Trick during their Halloween day training session at the Paris Masters 2021