Casper Ruud has made a name for himself on the ATP tour. The 22-year-old is the first Norwegian to win an ATP title. He has won 6 titles so far, 5 of which were in clay-court tournaments. His best grand slam perfect so far has been at the Australian Open in 2021, where he reached the fourth round. He was a semifinalist at the ATP Finals this year. Currently ranked 8th in the world, Casper has become the highest-ranked Norwegian player, overtaking his father Christian Ruud, who had achieved a career-high ranking of 39 in the world.
Considered as one of the most promising clay-court player in the new generation, Casper Ruud naturally idolizes Rafael Nadal. He even joined the Rafa Nadal Tennis Academy in Manacor, in 2018. Since then, he has gone from rank 143 to the top 8.
"He's inspiring" Casper Ruud on his inspiration Rafael Nadal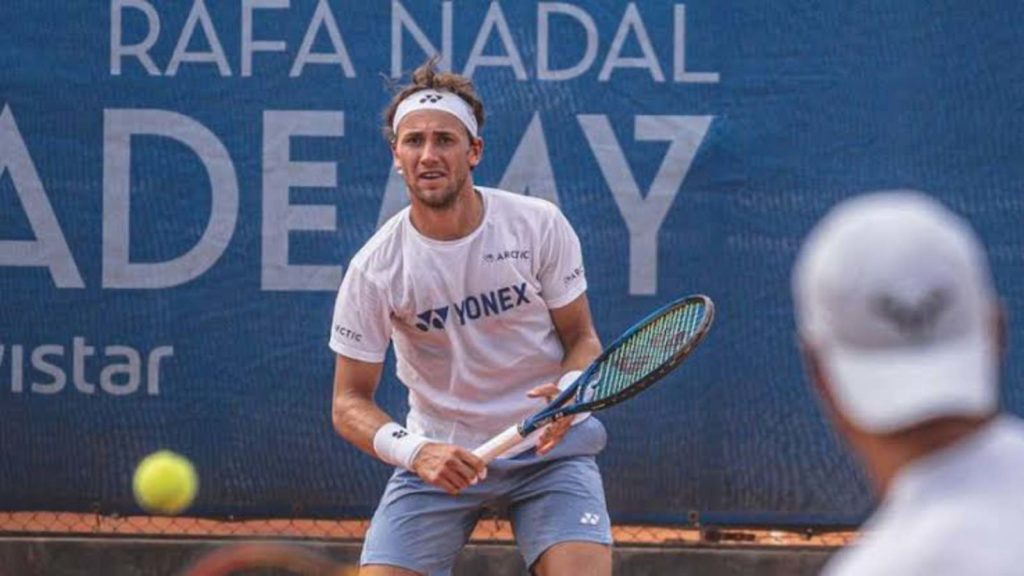 Ahead of his semifinal match against Daniil Medvedev at the 2021 ATP Finals, Casper Ruud had spoken to AS, a Spanish publication, and explained Nadal's influence on him. "He's inspiring. Very competitive, it doesn't matter if it's tennis or golf. And he has two personalities, one on the court where he is fierce, tough and plays with great intensity; and another outside, where he is a very normal guy and nice. He always says hello and everyone at the academy treats him like a normal person. I think he likes that."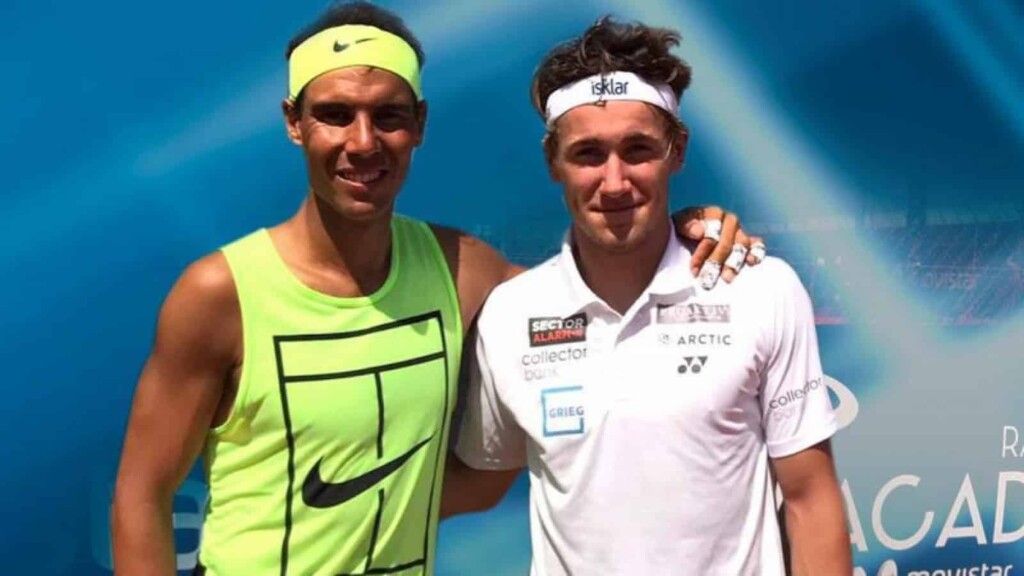 The youngster, who is known for his trademark Scandinavian calm, said that he wishes to never lose his composure on court. He said "I will try to go my full career without breaking a racquet. I can only name one player of the top 10 who has done that, and it's Nadal. Federer also has been exceptional, except one time in Miami when he broke his racket."
Pedro Clar on Nadal's influence on Ruud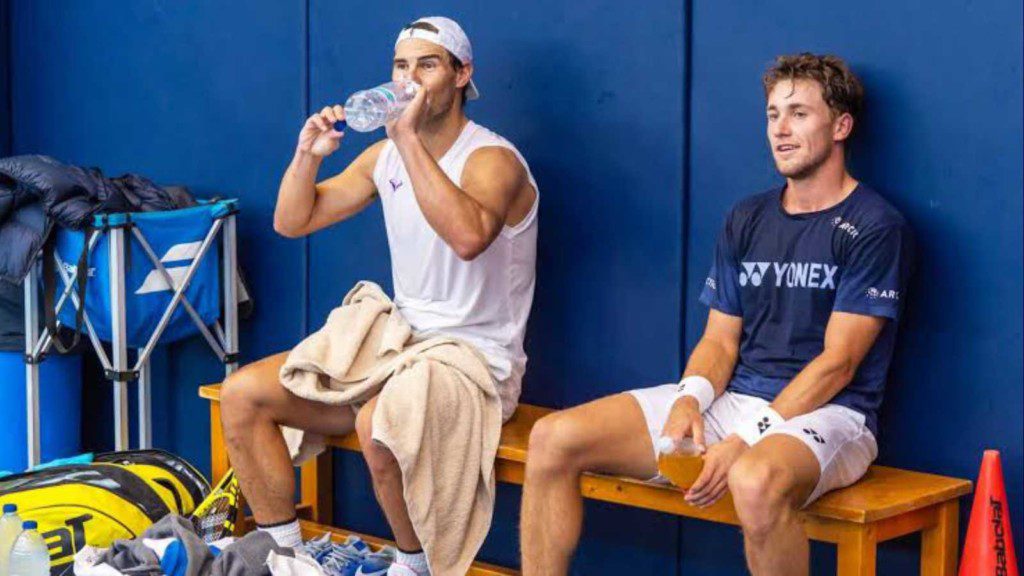 Pedro Clar is one of Casper Ruud's coaches. He was also a trainer at the Rafa Nadal Academy. He said that Ruud joined the academy because he was inspired by Rafa's ethics. "He [Rafa] was his [Ruud] idol since he was little and that's why he wanted to come to the academy, because of the values he transmits and what Rafa puts on the track. Casper believed that was what he carried inside and that is why being with him motivates him so much, that he always loves him. It helps even if they are still rivals" said Clar.
Also read: Fellow player including Simona Halep, Elina Svitolina and Coco Gauff take a stand for Peng Shuai, questions arise on the Chinese government