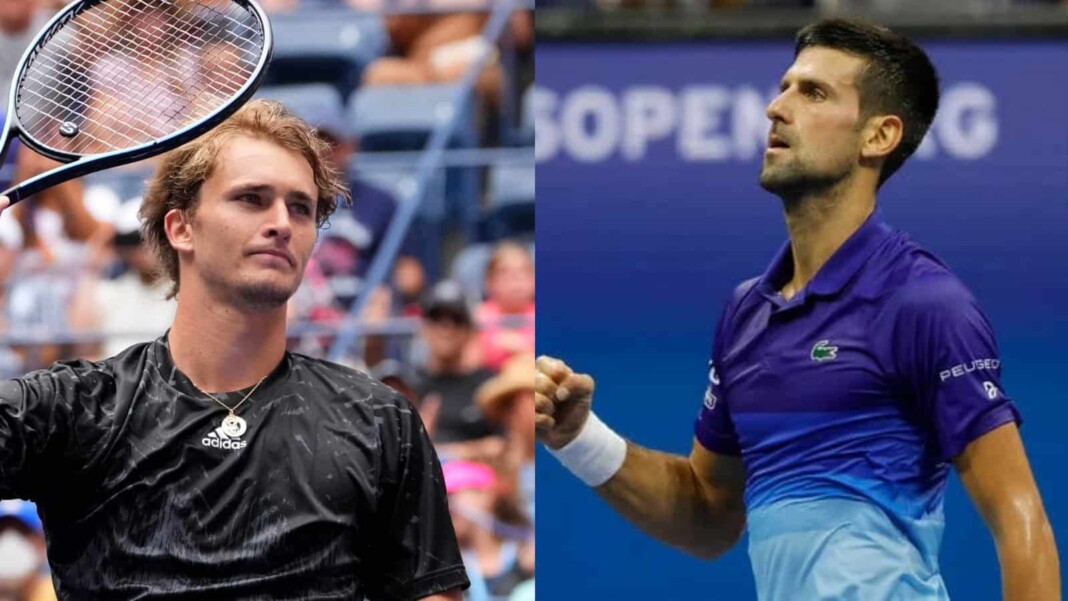 World No. 3 Alexander Zverev has been waiting for his first Grand Slam title and has been in the wings on numerous occasions but somehow has failed to get on the centre stage and lift the biggest prize in tennis. The German reached the finals of the 2020 US Open and despite having won the first two sets lost the next three to eventual champion Dominic Thiem.
Ever since he has not been able to reach another final having lost in the quarter-finals of the 2021 Australian Open, semi-finals of the 2021 French Open and the 2021 US Open while making it to the 4th round of the 2021 Wimbledon. With another Slam scheduled in January 2022 in Melbourne, the German talked about the chances of others in case defending champion Novak Djokovic does not play this year.
Ever since the Victorian government in Australia and the organisers of the Australian Open declared that no unvaccinated person will be allowed in the premises of the Rod Laver Arena in Melbourne for the Grand Slam be it the players, spectators or a staff member, Novak's participation is doubtful as the Serbian is refusing to comment on his vaccination status.
"I hope he can play. Because in the end, if he doesn't play, it will be easier to win the tournament. It's obvious. He's number 1 in the world so he should be there. Hopefully, the Australian government will do an exemption or whatever they can do so he can participate," said Zverev in the hopes of seeing his friend Djokovic at the first Slam of the new season.
Novak Djokovic had defeated Alexander Zverev in the quarter-finals this year at the Australian Open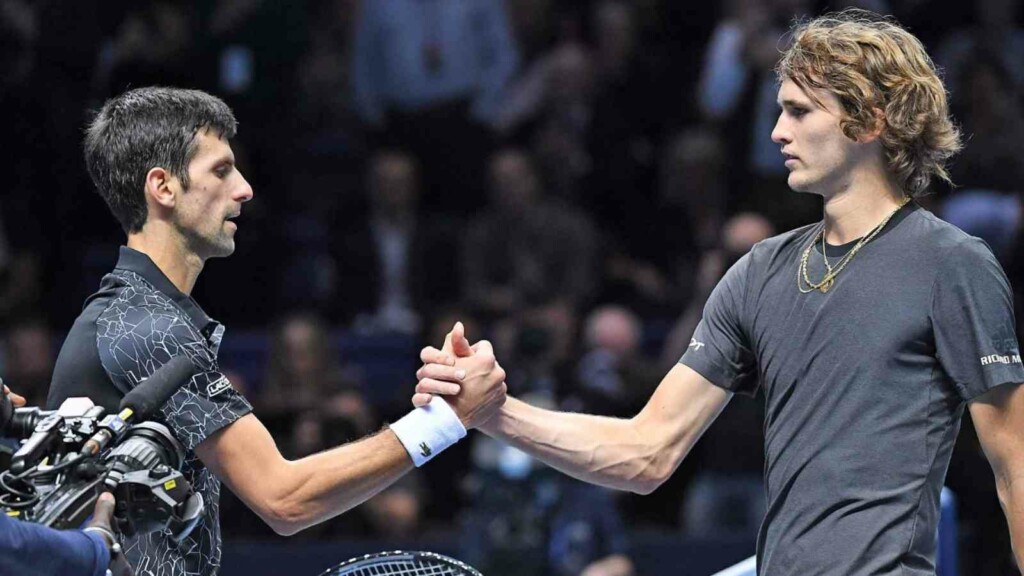 In their second meeting of the year, Zverev met Djokovic in the quarter-finals of the 2021 Australian Open where Novak, who was the defending champion at the Slam, won the match 6-7(6), 6-2, 6-4 7-6(6) on his way to his 3rd consecutive title in Melbourne and his 9th overall Australian Open title which was also his 18th Grand Slam title of his career.
Zverev then avenged the result at the 2020 Tokyo Olympics in July this year where the German won their semi-final in 3-sets on his way to the Gold Medal while Novak returned empty-handed losing in the Bronze medal match as well. The duo met again in the semis of the 2021 US Open where Novak won again in 5-sets and then Zverev won the semi-final at the 2021 ATP Finals to end Novak's fabulous season with a defeat.
Zverev will now play World No. 2 and the defending champion at the 2021 ATP Finals, Daniil Medvedev with both players eyeing their second Year-End Championship title.
Also Read: "Hesitant" Novak Djokovic reveals whether he will play at the upcoming 2022 Australian Open