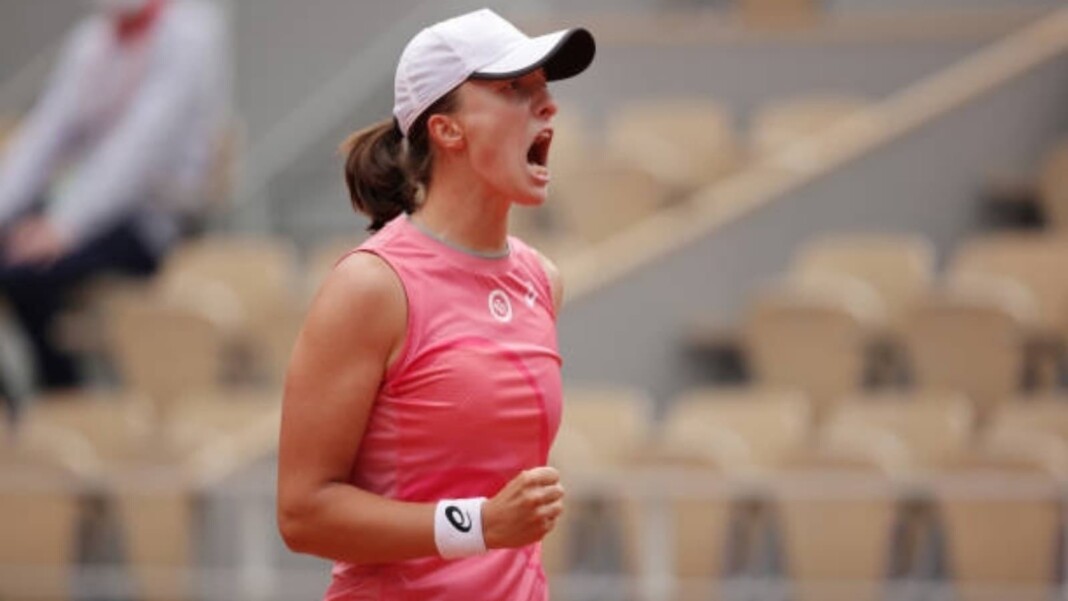 Defending Champion, Iga Swiatek wins at the French Open for the 10th consecutive time, beating 30th seed Anett Kontaveit in straight sets 7-6(4),6-0 in the third round on Court Phillippe Chatrier. In her 10 victories, Swiatek hasn't dropped a set yet meaning she is on a 20 set winning streak on the Parisian Clay.
The first set was equally poised as both players were hitting clean. But it was Kontaveit's intensity that left many surprised. The Estonian 30th seed seemed to have a plan as she was hitting very fast, catching Swiatek by surprise. She broke the Pole in the very first game and held serve twice to cruise to a 4-2 lead. But Swiatek showed her metal and broke her back in the eighth game to draw level at 4-4.
Kontaveit was playing very well, hitting 23 winners, 10 more than Swiatek. The defending Champion somehow held serve and took the set to a tie-breaker. She then raised her level when needed and won the tie breaker, dropping 4 points.
By the time the second set came, Swiatek was fully charged and ready to go. She seemed to be a completely different player as compared to the first set and broke Kontaveit's serve in the very first game. She didn't look back. She broke the 30th seed twice again and bageled her opponent out in just 25 minutes.
'I am a good actress': Iga Swiatek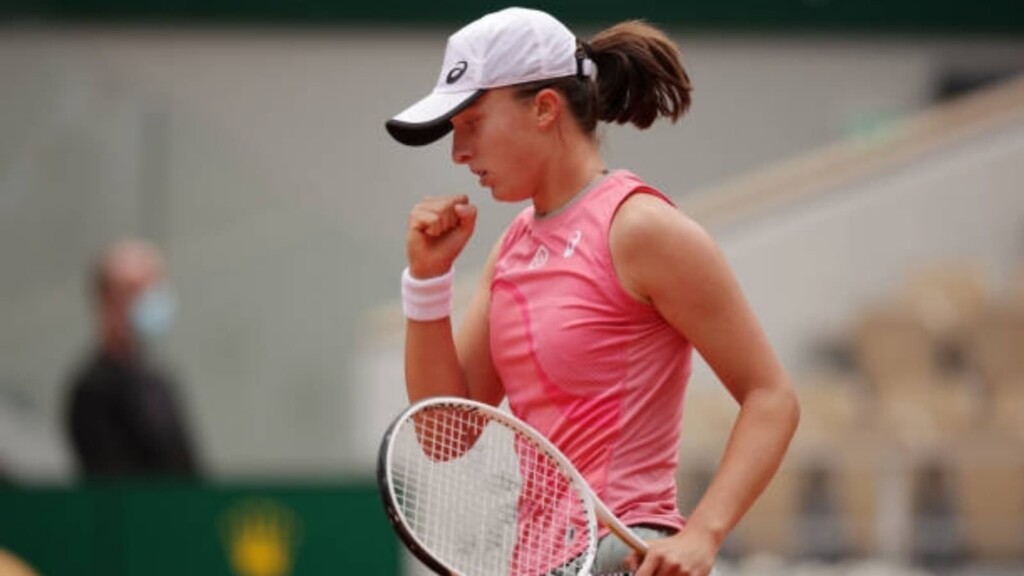 In the on court interview, the eighth seed spoke about the intensity at which Kontaveit played and dominated early on.
Swiatek said: "She was playing really really fast. She was dominating from the beginning so I kind of had a late start today but I'm really happy because I was losing Head to Head[0-2] against her and I broke that. So really happy about that."
Swiatek is now on a 10 match and 20 set winning streak at Roland Garros. She was told to reflect this amazing stat. She said: "I was pretty close to not have that record but I'm really happy that I am playing consistently and trying to approach every game the same way as I did last year. I am happy I am able to do that because many players struggle coming back after winning a grand slam and am really happy that I am able to handle it".
Despite just being 20, Swiatek is one of the most relaxed and a mentally tough player on court. She spoke about the same. "I am a good actress," she joked.
"Everybody is under pressure. I am travelling with my Sports Psychologist and she's helping me with that. I always believe that mental part of the game is very important and that's why I started working on that and it just worked. Now I am ready for that kind of pressure."
Also read: French Open 2021: Sofia Kenin comes from a set down to win an exciting All-American clash