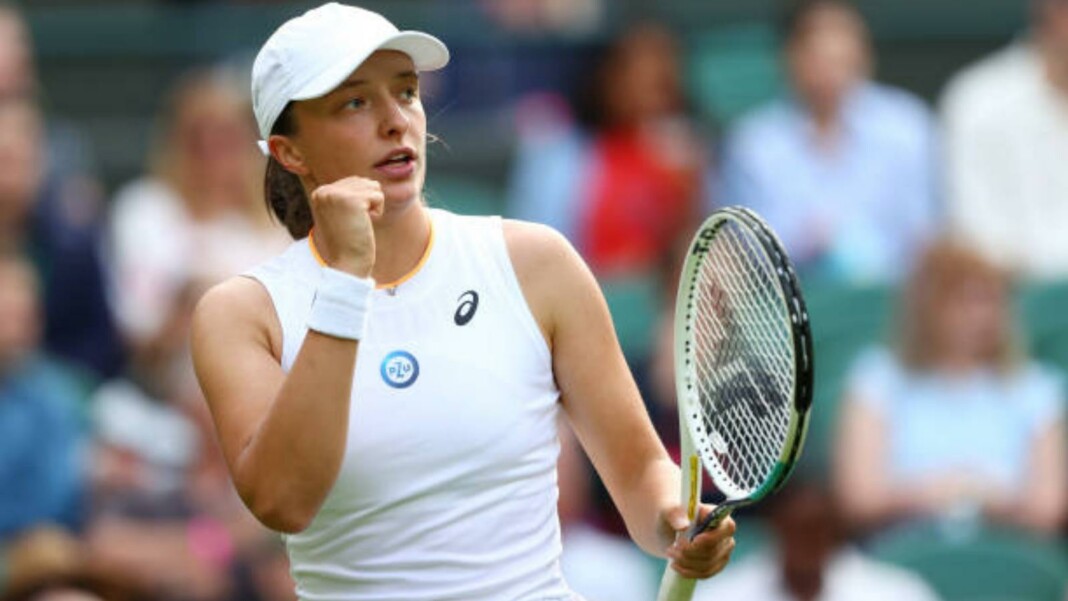 Seventh seed Iga Swiatek proved her mettle as she notched up her first Wimbledon win in the first round against Taiwanese veteran Su-Wei Hsieh. The Pole won comfortably in straight sets 6-4,6-4 on Court No.1. This was Swiatek's second Wimbledon appearance. She lost in the first round of the 2019 edition but showed her class in her win over Hsieh.
The 20-year-old provided a classic display of her skills on court as she emerged victorious in the straight sets 6-4,6-4. Grass isn't Swiatek's favorite surface and she traditionally struggles on it but it wasn't the case on Monday. Her win against Hsieh, a tough opponent would give her immense confidence of going deep into the tournament.
She was on song right from word go. Her movement has better than Eastbourne last week and she was serving well too. She was quick in getting the decisive break and served out the opening set 6-4. Momentum was with the Pole as she served flawlessly in the second set. Despite a few hiccups, she managed to get a break and won the set 6-4.
'I appreciate every chance I get to play here and gain more experience': Iga Swiatek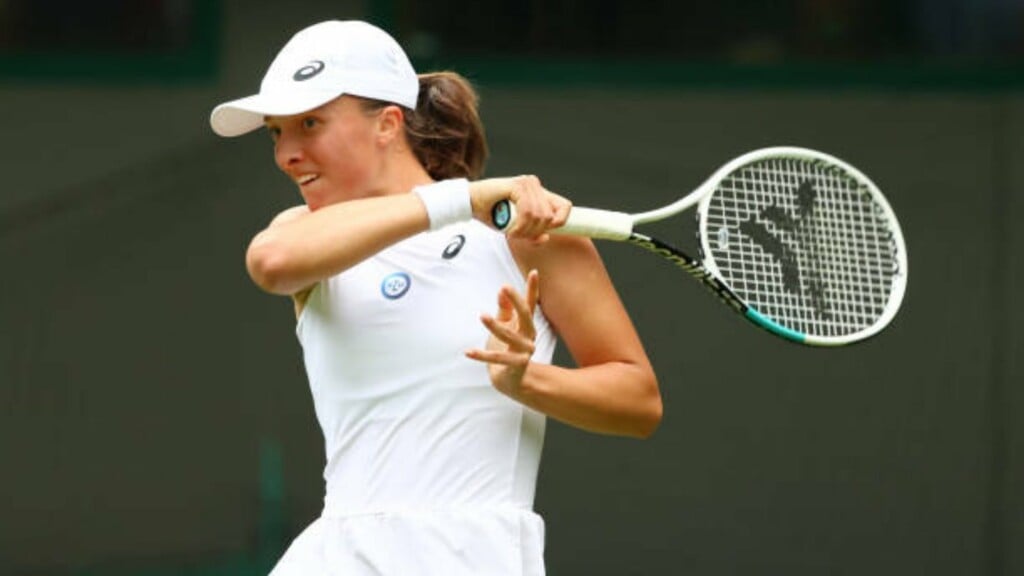 In the on court interview, Swiatek was asked to share her thoughts after her first main draw victory at Wimbledon. "It's really amazing," she said. "Actually the last match I played I played here in the juniors- the final, I was here[Court No.1] so when I was walking into this court, I had so many memories. It's just great."
She then revealed her game plan and praised Su-Wei Hsieh. "I just wanted to play powerful strokes because I know when the ball is really fast on the grass it's kind of hard to control it. Su-Wei has a great touch so my main goal was to not let her use that so I think I did pretty well and am happy that the tactics worked."
This win was Swiatek's only second tour win in grass. She said that she is getting better and adapting to grass with each passing match.
"Yeah, its getting better and better. The weather was pretty tricky. In Eastbourne it was quite sunny so I didn't know the difference because I am really inexperienced on grass so I'm kind of like walking through the courts and asking coaches 'Hey what do you think, is the grass different on Court 1?' But yeah, I appreciate every chance I get to play here and gain more experience. So I'm happy!" she concluded.
Also read: Huge Upset! Frances Tiafoe knocks Stefanos Tsitsipas out of Wimbledon 2021 in the first round