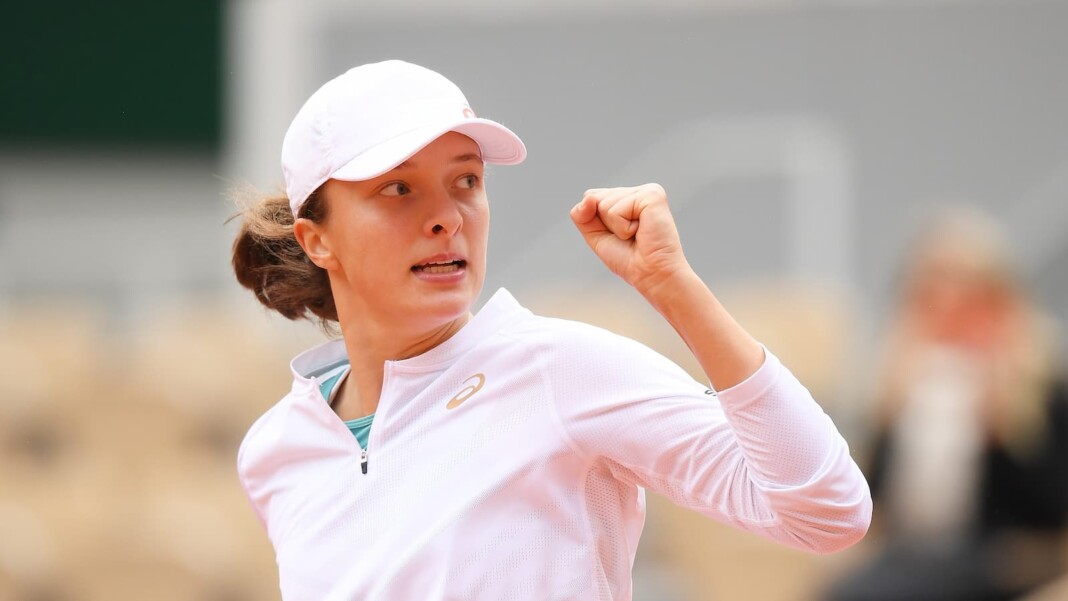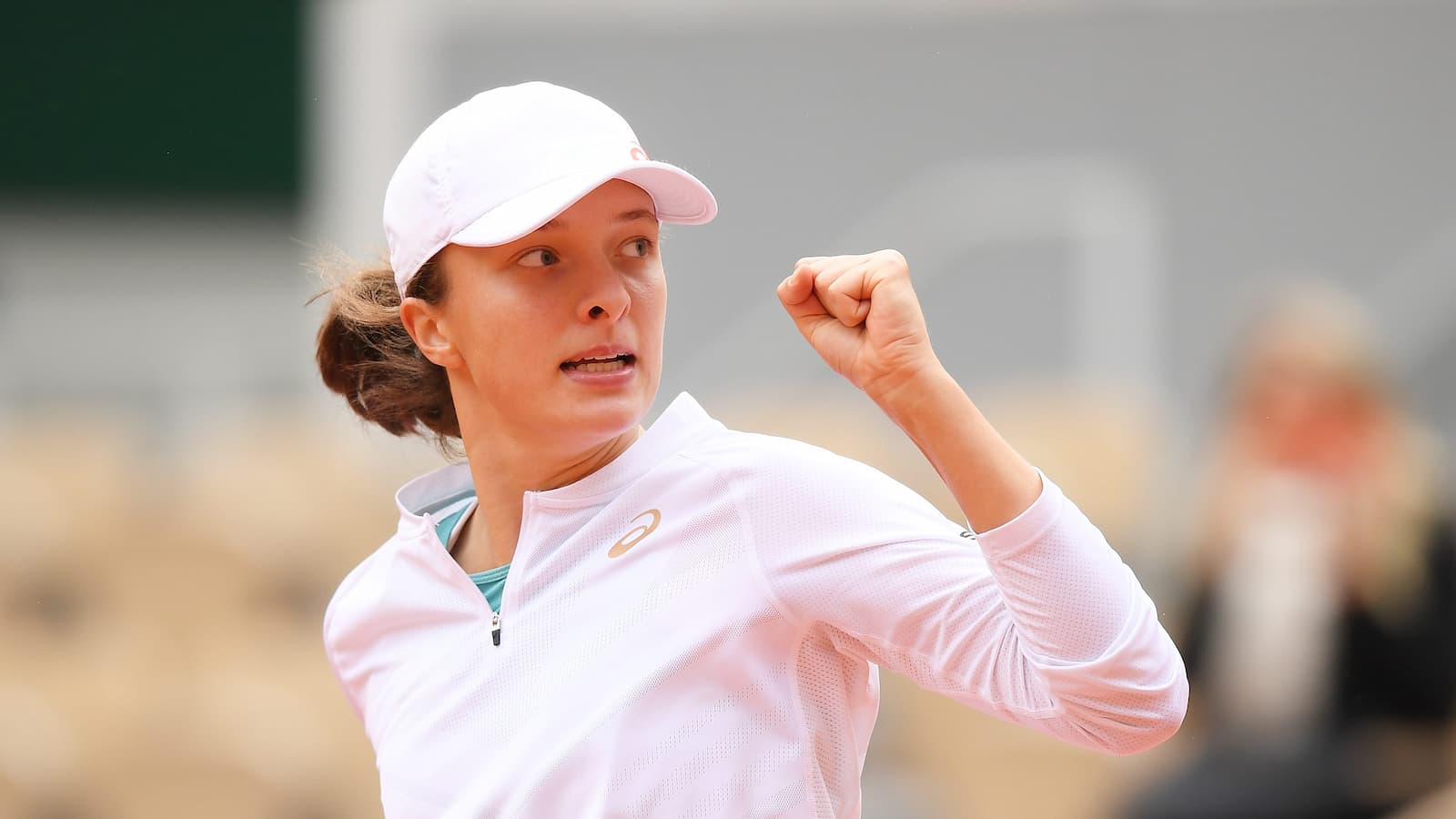 Iga Swiatek rocked the tennis world in October, 2020 when she won the 2020 French Open becoming the youngest women's singles winner since Monica Seles in 1992.
In her title run which was also her maiden WTA title, she broke multiple records on the way. Apart from being the first Polish to win a Grand Slam, she became the youngest winner at the tournament since Rafael Nadal's title in 2005. Her 28 lost games in the 7 matches were the lowest dropped games at the tournament since Stefi Graf lost 20 in 1988.
While Iga was ranked 54 and unseeded at the 2020 tournament, she entered this year at Roland Garros as World No. 9 and the 8th seed looking to become the first woman since Belgian Justine Henin to defend her crown in Paris in 2007 after winning 3 successive titles from 2005 to 2007.
Iga Swiatek is the hot favourite for the French Open title this year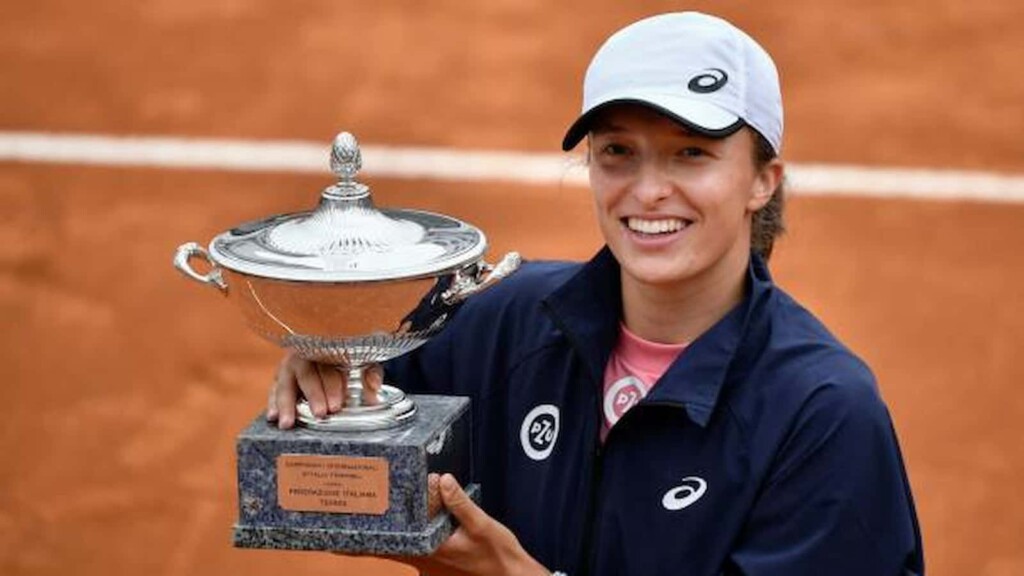 Swiatek continued her form in 2021 as well winning the 2021 Adelaide International without dropping a set, her first WTA-500 title. She followed it up with at the 2021 Italian Open winning the finals in 46 minutes while dishing out double bagel in straight sets. Her consistent form saw her break into the Top-10 as she entered the French Open for her title defense.
Speaking about the tournament this season and how she feels about the change from the last edition, the 20-year old felt this year has been different as compared to last year.
"It's really hard to compare those two tournaments because I'm not an underdog anymore. I'm playing as the defending champion and it is giving me some pressure. So I'm just trying to do the same things but you always have in the back of my mind, that's something that's different." explained Swiatek about her feeling of indifference from last year's tournament.
Swiatek feels the job of her sports psychologist, Daria Abramowicz, is even more important this time round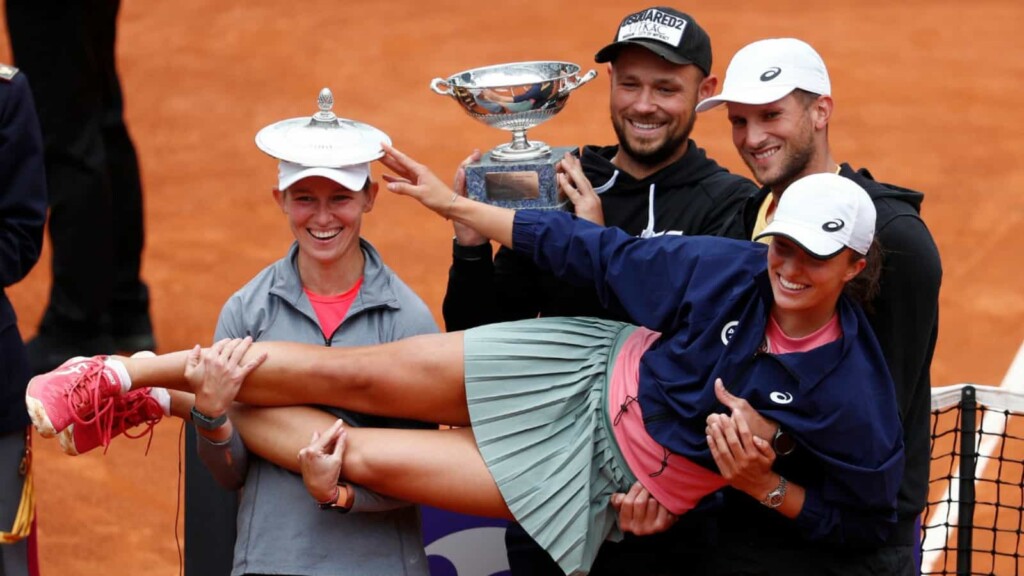 Iga Swiatek talked about the challenges of pandemics and bio-bubbles. While the 2020 tournament had stricter restrictions, this year it has been much relaxed but that has not made much change to the athletes.
"Last year was pretty hard because, you know, everybody's preparing for bad times," Swiatek said. "I don't know your mood when you're losing but actually, I feel it was really hard to prepare for success, especially when it was so unpredictable. So, after Roland-Garros, it was pretty tough," said Swiatek talking about the need for counselling by her sports psychologist, Daria Abramowicz.
"Right now we are also working on the expectations and with the pressure that I have right now, so are we trying to keep that away from me. I just want to focus on small stuff and just play tennis. So she's helping me with that for sure, because it's hard to do it on your own."
Iga Swiatek was proud of herself after her practice with childhood idol Rafael Nadal
Defending champions at this year's French Open 2021 had a joint practice session, which was a dream come true for the 20-year old Iga who grew up idolising the 'King of Clay' Rafael Nadal.
"That was that was really cool," she said. "I was actually surprised that he's like playing at full speed. I don't know if it was full speed, because when you are looking from different perspective it is always different, but it was really cool,"
"I was kind of surprised that I can handle it, you know, because when you back out, you can actually use the speed of the ball and heaviness. But we were just playing from the middle. If he would spread the ball to the corners, I think it would be crazy and I wouldn't be able to play anything. But that was a pretty nice experience." said the young Polish star.
Iga Swiatek has begun her title defense well winning the first round in straight-sets and is set to play the second round on 3rd June, 2021 against Swedish player Rebbeca Peterson.
Also Read: French Open 2021: Iga Swiatek vs Rebecca Peterson Preview, Head to Head and Prediction for Roland Garros