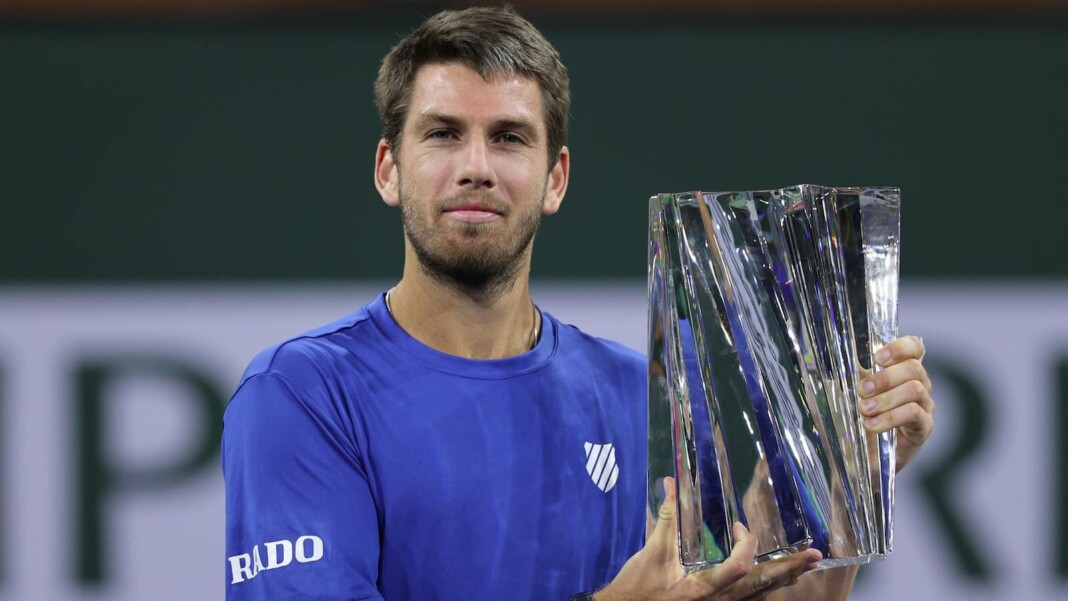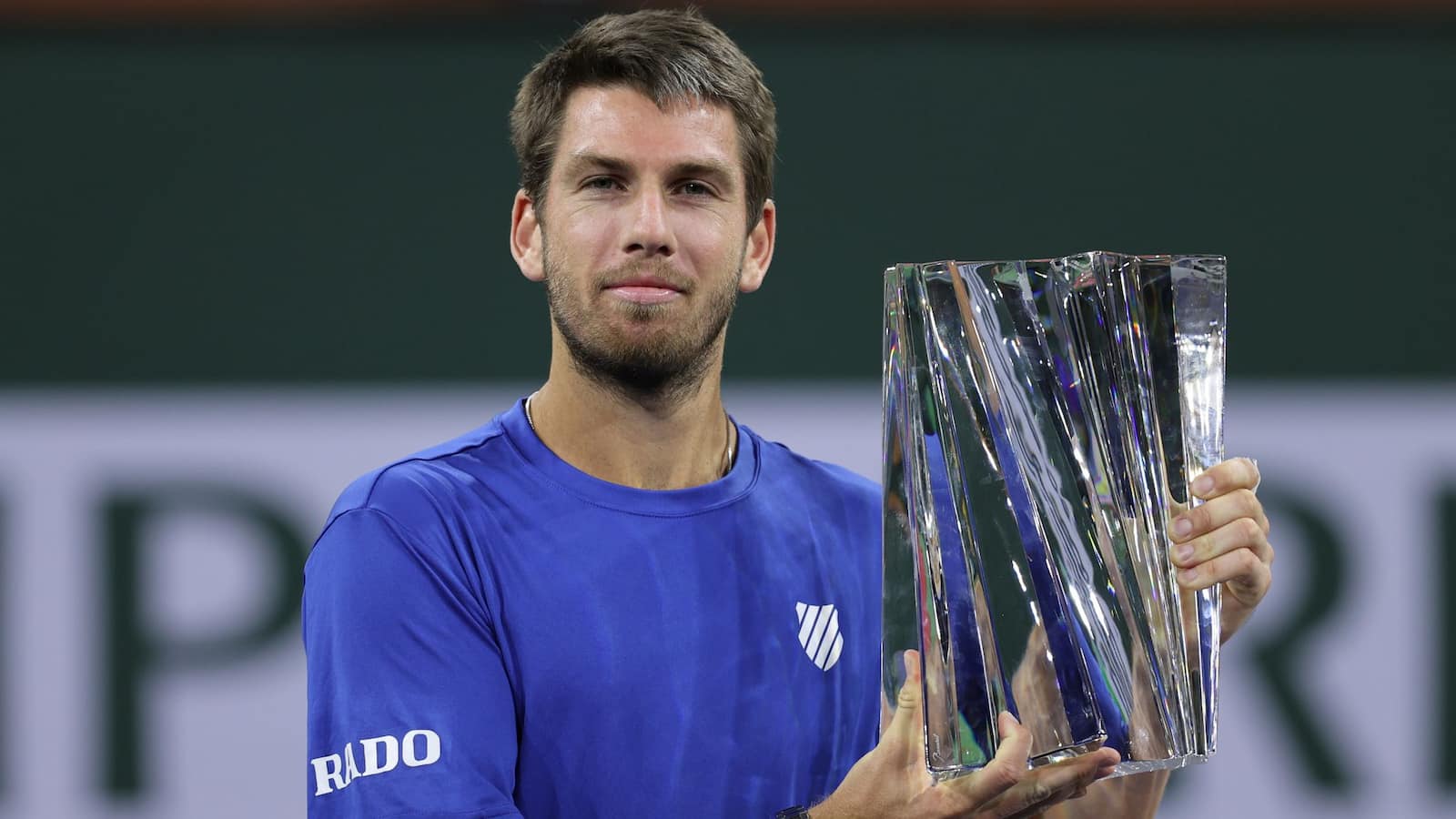 Cameron Norrie raised a few eyebrows in Indian Wells last week as he went on to capture his maiden ATP Masters 1000 title at the Indian Wells Masters. After several top seeds crumbled in the tournament, now the top-ranked Brit held his nerve and beat Georgia's Nikoloz Basilashvili in the finals to clinch the first Major title of his career.
Expressing his delight at the post-match, media conference, Norrie said, "Yeah, what an incredible week I have had here, it was a strange match and it was over quite quickly in the end.  I still don't really know what I'm experiencing. It was an amazing couple of weeks and I'm so happy with how I treated all the occasions, all the big moments, all the matches. I'm so happy, so pleased to win my biggest title."
Interestingly, like former World No.1 Andy Murray, Norrie too lost his pair of shoes at the Indian Wells tennis garden, ahead of his final match. While the Brit was initially upset about missing out on his comfortable pair of shoes, he quickly switched focus towards winning the BNP Paribas Open with a new pair of shoes.
"I don't think it mattered too much. Ideally, I like to play with shoes that I've been using for maybe five or six hits or practices or warm-ups. I like to have them a little bit used. They feel a bit heavy in general if they're a bit newer," the southpaw opined.
"A couple of times I was just thinking about it, probably not the best thing. You don't want to be thinking about your shoes. A little bit to get used to. At one point I said, 'All right, these are the shoes I got, I'm just going to focus on what I can control right now.' I wore them in a little bit, came good in the end."
Before concluding the press conference, the South African-born player was also quizzed on whether he is really aspiring to qualify for the ATP Finals in Turin. Currently, the 26-year-old is 10th in the ATP race to Turin and only 160 points behind the Pole Hubert Hurkacz.
Cameron Norrie focused on playing well on the indoor courts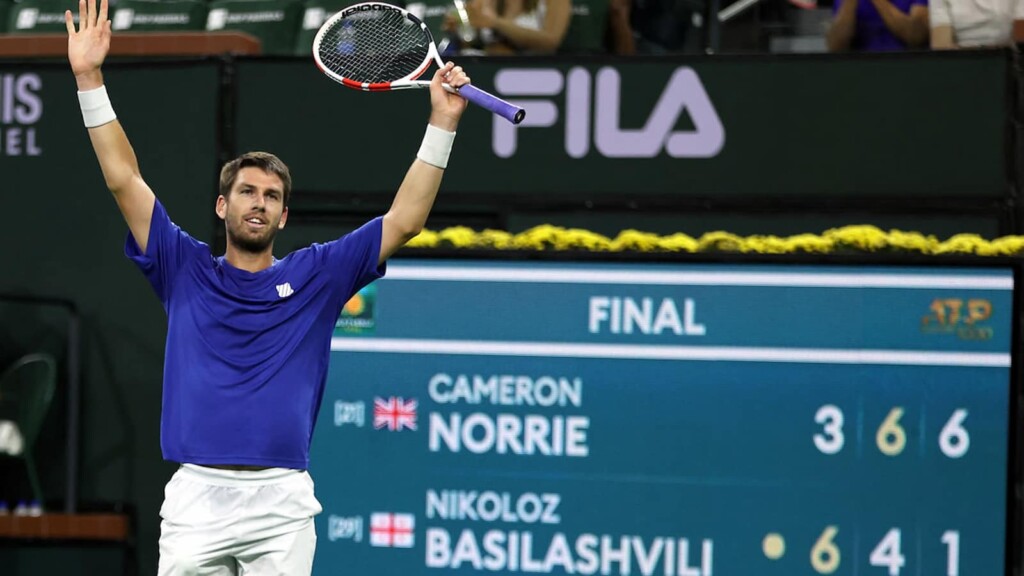 Although Norrie did mention how it would be thrilling to qualify for the ATP Finals in Italy, he explained how the same cannot deviate him from focusing on the next tournaments in Vienna, Stockholm and Paris.
"Even before the tournament, I was in the hunt. Before I was 14 or 15 in the race, so I had a chance and I was thinking about it. But if you think about it too much, it can't be good for you. I was to play Antwerp, but I had to cancel it. I am planning Vienna, Paris and Stockholm next."
"Sure, it would be nice to qualify for Turin, but I am going to take care of what I can. We will see how it goes, but I am looking forward to the indoor season," the Indian Wells champion reckoned.
Also Read: Serena Williams and Michael B. Jordan to give aspiring entrepreneurs from HBCUs a chance to win up to $1 million