Alexander Zverev was born on 20 April 1997 Hamburg, Germany to Russian parents, Irina Zvereva and Alexander Mikhailovich Zverev. He has an older brother Mischa who was born nearly a decade earlier and is a professional tennis player as well.
Sascha's parents were professional tennis players for the Soviet Union. They both moved from Sochi to the capital to train at the CSKA Moscow military-run tennis club. The Soviet government often restricted their players from competing outside the country. Later, Zverev's parents move to Germany and also obtained citizenship.
Sascha went to school in Germany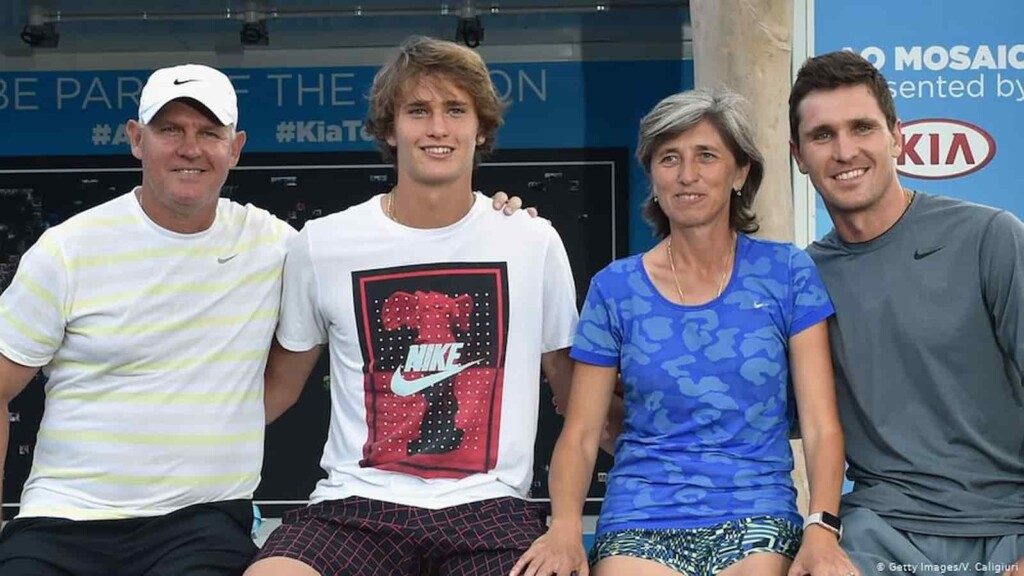 Although Zverev's parents are Russian, Sascha got raised in Germany and even went to school there. Although Zverev is a German and represents the country in the Davis Cup and ATP Cup, he believes he has the origins of a Russian.
At the moment, Zverev is ranked No.6 on the ATP charts and is the only active player outside of the Big Three with four ATP Masters 1000 titles. He has also won the World Tour Finals in London in 2018. Zverev has won 15 ATP titles in singles till now. He reached his first Grand Slam final at the 2020 US Open, finishing runner-up to Dominic Thiem.
Also read: Are Serena and Venus Williams twins?