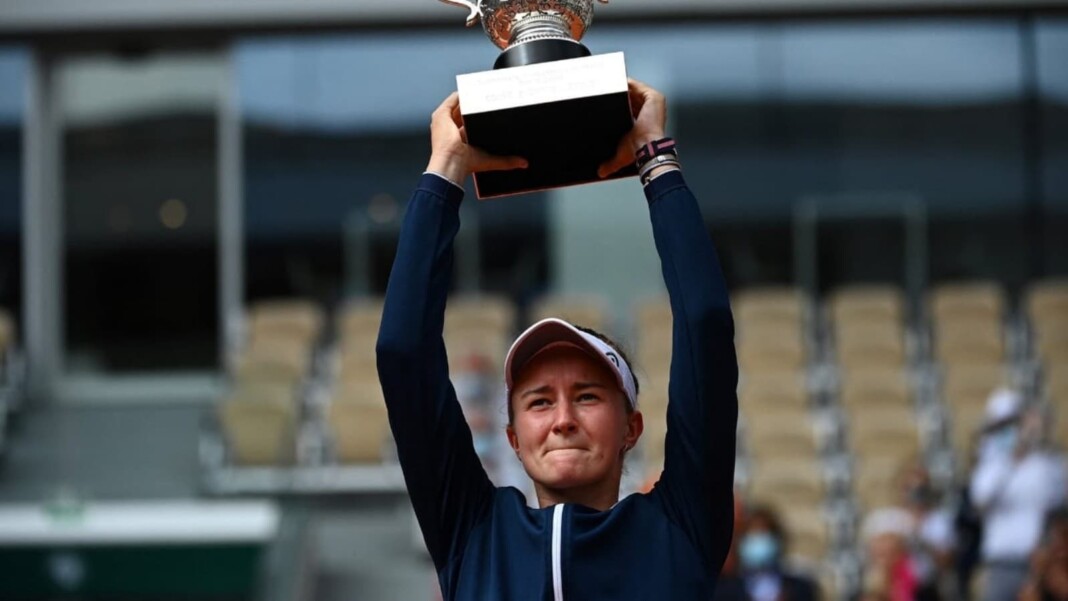 Barbora Krejcikova claimed the French Open 2021 title on Saturday, defeating Anastasia Pavlyuchenkova in the finals in three sets. The Czech one again held her composure doing vital points of the match, to win her maiden Grandslam title of her career. This is the second successive year, where the women's singles event witnessed a champion, who was unseeded at the tournament.
Barbora Krejcikova revealed that she spoke to her psychologist before every match, which helped her to manage her nerves during crucial junctures of the game.
"I talked to my psychologist before every match since Sloane. I did want to win, but it was also a lot of pressure. She told me simple things what to do when I felt nervous. She told be to happy and to go out there. Take it as a random match or a practice match," said Krejcikova.
I'm not planning to change anything: Barbora Krejcikova
Barbora Krejcikova was overcome with emotions after she lifted her maiden Grandslam title at French Open 2021. She stated that it was a dream come true for her, and she revealed that she will not change her approach after her incredible victory.
"I don't know how my life will change. I'm not planning to change anything. I just want to enjoy tennis and work. I'm still the girl from my little city who started from a tennis wall. I cannot believe that is is happening," she added.
"I'm extremely happy. It's a dream come true. It's difficult to say anything because there are a lot of emotions. I'm very happy with the way I dealt with it," said the Czech.
Barbora Krejcikova is on a 11 match unbeaten streak, as she also lifted the title at the Strasbourg Open prior to arriving in Paris. She has defeated the likes of Coco Gauff, Elina Svitolina and 2017 US Open champion, Sloane Stephens on her way to the title.
Also Read: 'I cannot actually believe that I won a grand slam,' Barbora Krejcikova tears up after her historic win at the 2021 French Open