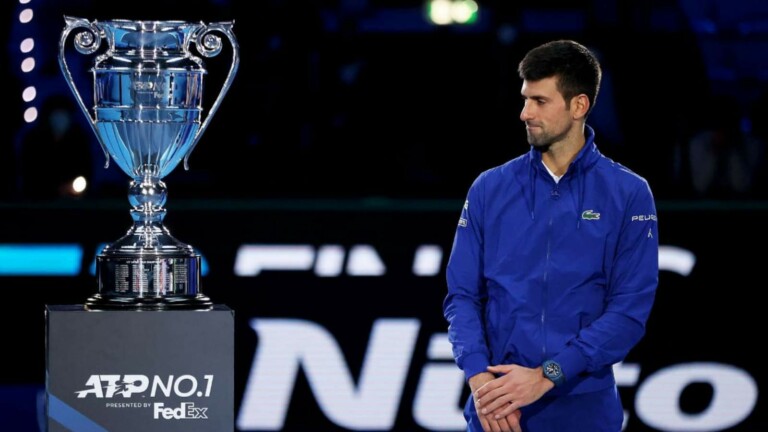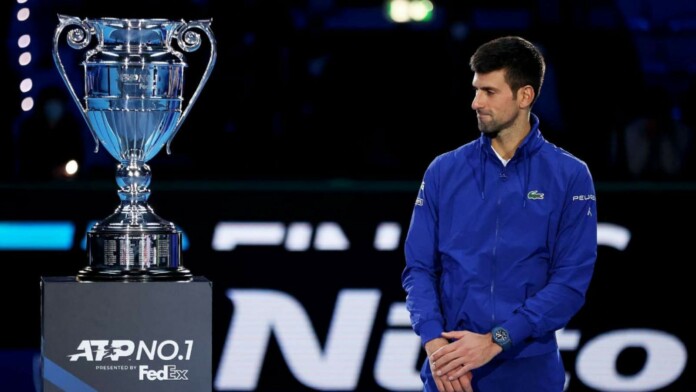 Earlier today, Novak Djokovic started his 2021 ATP Finals quest in Turin, Italy. He beat Casper Rudd in straight sets in the group stage match. Post the bout, Djokovic was presented with the trophy for securing the year-end no. 1 position. This is Djokovic's seventh repetition of the achievement and a new world record.
In 2021, Novak Djokovic became the champion at the Australian Open, French Open, and Wimbledon. He also won titles at Belgrade and Paris. His attempt at winning the Calendar Slam and the Golden Slam was thwarted by Daniil Medvedev and Alexander Zverev. Taking a long break post the US Open, Djokovic made his comeback at the Paris Masters held in Bercy. Here, not only did he avenge his US Open defeat from Medvedev, but also secured his year-end ranking as world no. 1.
Novak Djokovic on Pete Sampras: "He was the one that got me going with tennis"
Earlier, with 6 year-end no.1 finishes each, he was tied with Pete Sampras. Now, the Serb has edged ahead of the legendary American and holds the top spot all by himself. He has also started his 347th week as the world no. 1.
Novak Djokovic addressed the media about beating Pete Sampras's record. He said "Obviously, it's a thrilling sensation breaking the record of Pete Sampras, who was my childhood hero growing up. He was the one I looked up to the most, the one that got me going with tennis. At times it seems surreal to really be where I am, and I'm blessed and grateful to be in this position."
He further added "I was four or five when I saw Sampras play at Wimbledon for the first time. I asked for a racquet and fell in love with tennis. Now I have won seven times the trophy and I'm very proud. Never felt in competition with Pete, he always supported me. To know that I hold this record now, after Pete, it's incredible."
"He's been more consistent" Pete Sampras on Novak Djokovic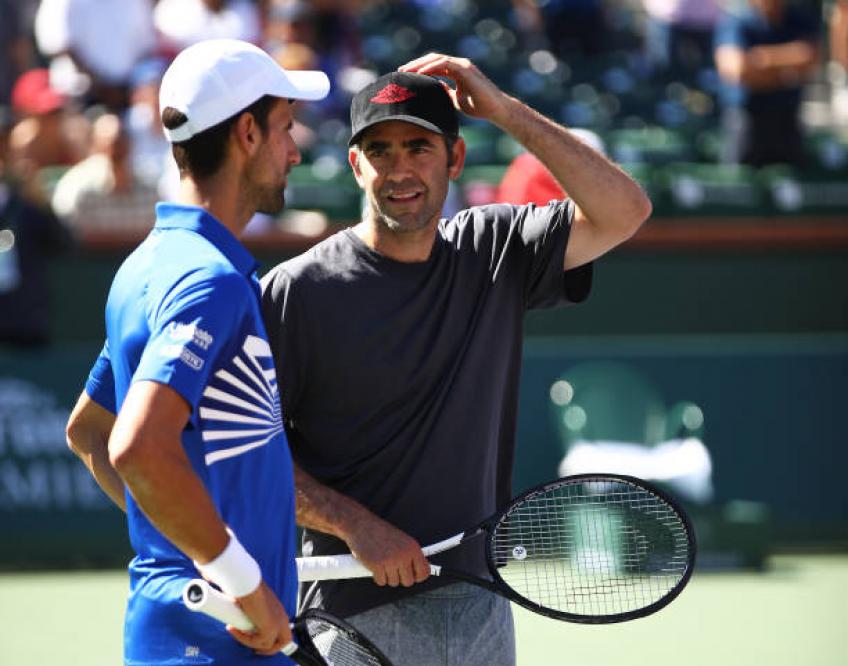 A few days ago, Pete Sampras spoke about Novak Djokovic in an interview conducted at his home in America. "I was `The Man' for those number of years, and he's been `The Man' even more so. I think he's been more consistent, he's won more events, he's got more majors. I could go on and on talking about his career. I don't think you will see [seven year-end No. 1s] again."
Also read: "Roger Federer is like Michael Jordan of tennis" says Nick Kyrgios admiring the Swiss Maestro