World No. 24 and the American No. 2 John Isner is the new entrant into the Jannik Sinner fan club after the duo played at the ongoing Davis Cup Finals 2021. Sinner, who is currently the World No. 10 is the youngest player in the Top-10 of the ATP singles rankings after his fantastic season in 2021.
Isner and Sinner met in the second singles match of Italy versus USA clash with Sinner winning the match 6-2, 6-0 and is now 2-1 in Davis Cup this week, having won both of his singles match while losing his doubles clash against Colombia when he partnered Fabio Fognini.
Sinner recently played as an alternate at the 2021 ATP Finals and played some amazing tennis getting more attention as he shone in front of the other big players and the 20-year old has continued playing some high-quality tennis. Despite losing to Sinner who is 16 years younger than him, Isner was full of praise for the Italian.
"I definitely ran up against a buzz saw today. Of course, all the credit goes to him. He's an incredible talent, and I think more importantly than that, he's a very, very nice kid, too," said the American.
Jannik Sinner and Italy through to the quarter-finals, John Isner and USA nearing exit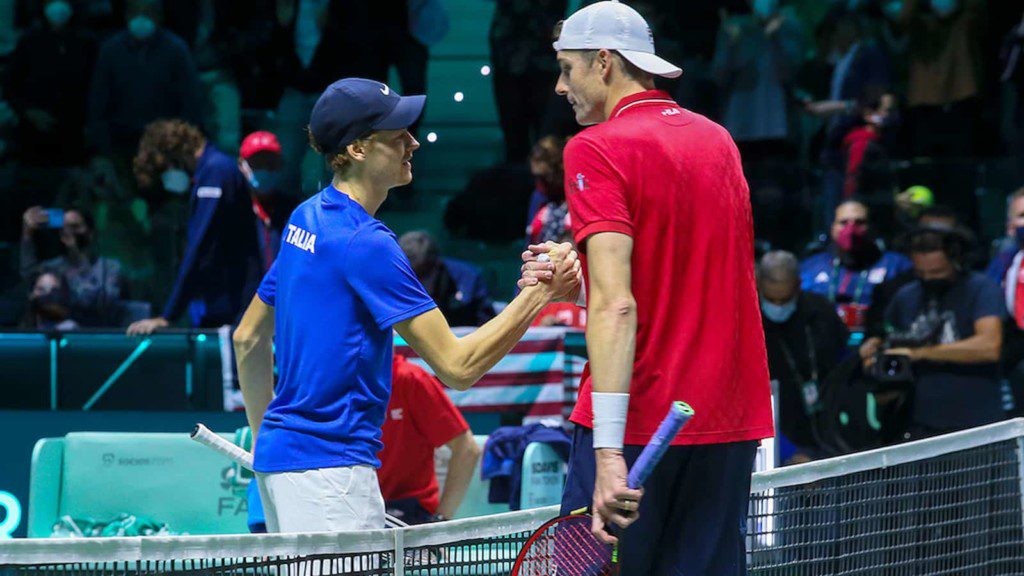 Isner, 36, recently spoke about his changing priorities after having become a father and how tennis is now not his priority as of now. "At my age, I don't need to spend three hours a day on the court, I have other responsibilities now like having another child and it's all about getting organized. Tennis occupies a secondary place in my life at the moment.
"I have the impression of having played little, but I showed a good level. When you play for your country you usually bring out the best in yourself and I hope to do so this week," said Isner prior to beginning his Davis Cup campaign this year.
With 2 wins in 2 matches, Italy are going into the quarter-finals on the back of the young brigade carrying them through while Isner and his American team are nearly out and to progress ahead, they would need a thumping win over Colombia in their final group-stage match and expect other results to go their way.
Also Read: Novak Djokovic reveals what "Great Advice" from Tom Brady has helped him over the years