On Monday, Italy's Jannik Sinner entered the ATP top 10 for the first time in his career, jumping two spots to ninth place and a huge step closer to qualifying for the season-ending ATP Finals in Turin by going up to the eighth and final spot.
The season-ending ATP Finals on the men's circuit will be placed from November 14th to 21st and will feature the top eight singles players and doubles teams. Sinner is one of two Italians in the top ten, the other being Wimbledon finalist Matteo Berrettini.
The 20-year-old Italian also has a 10-match, 20-set winning streak on indoor hard courts, not losing a set en route to ATP 250 titles at Sofia and Antwerp. None of those 17 sets in the streak has even gone to a tie-break.
Jannik Sinner disappointed with Frances Tiafoe's Behaviour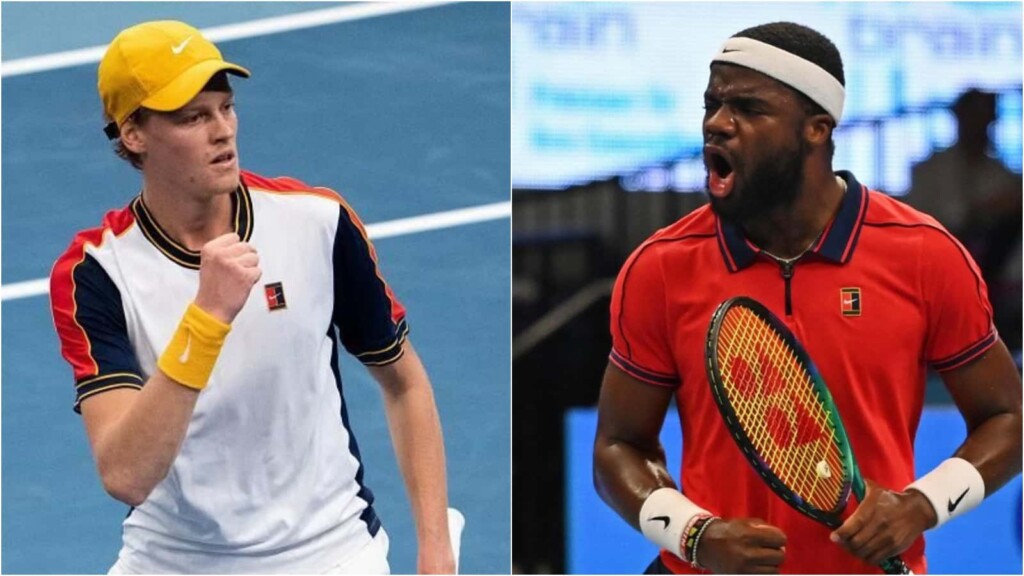 Jannik Sinner accused Frances Tiafoe of lack of respect following their Vienna clash. Sinner, seeded at No. 7, suffered a shock loss to Tiafoe in the Vienna semi-final as the American won 3-6 7-5 6-2. Sinner was 6-3 5-3 up before Tiafoe created a stunning comeback to reach the Vienna final.
Tiafoe tried to get the crowd involved as much as possible and their support ultimately propelled him to a win. However, Sinner wasn't a fan of Tiafoe's behaviour on Saturday. "In my opinion, Tiafoe went too far today, he did too much.
It's one thing when you put on a show, it's another thing when there's no respect. I don't know what happened, but today I think he went a bit too far," said Sinner. "There are limits. In some moments I was ready, but I had to wait for Tiafoe. Maybe I should have put pressure on the umpire to make him respect the time. But it's gone now."
Tiafoe, on the other hand, gave credit to fans after upsetting Sinner.
Tiafoe broke Sinner twice in a row to overturn a 5-3 second set deficit and force a decider. "I know how to get the crowd behind me, few jokes and that and then I started to play unbelievably. The crowd made the difference. I felt because of them I started to lock in harder".
Tiafoe played against world No. 4 Alexander Zverev in the finals where he lost in straight sets 7-5, 6-4.
Also Read: Surprised that Novak Djokovic is playing Paris Masters; finishing 2021 as World No.1 matters to him, says Alex Corretja