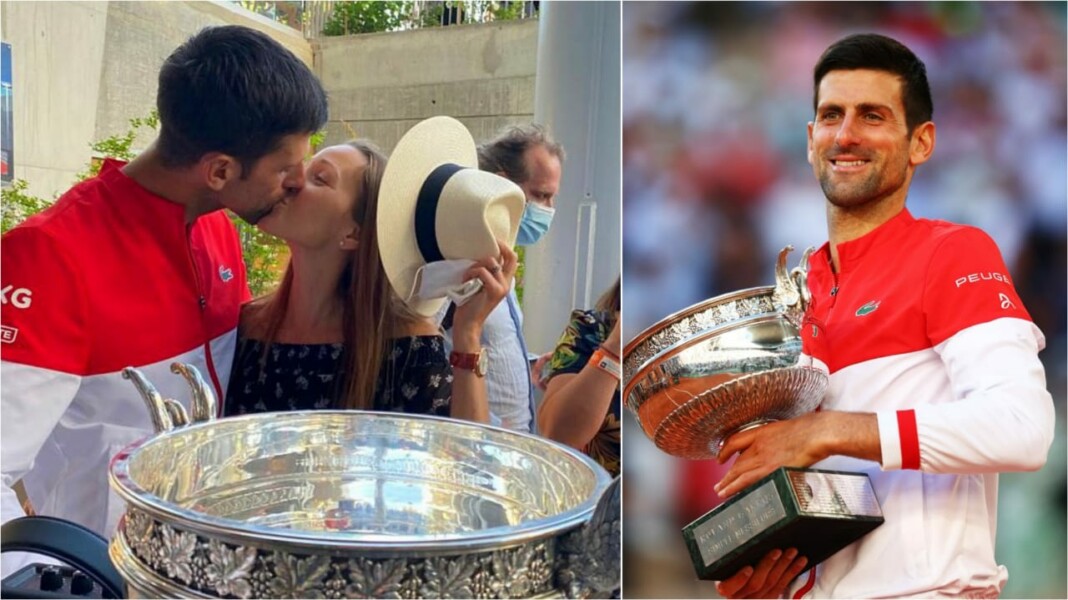 'Cometh the hour cometh the man,' World No. 1 Novak Djokovic played like a true champion against Stefanos Tsitsipas in the final of the French Open 2021. Despite dropping the first two sets, the Serbian counter-attacked and took the game away from Tsitsipas.
Djokovic started the game off in not so ideal fashion. He was continuously allowing Tsitsipas to dominate the proceedings. So much so, that at the beginning of the third set, the Greek tennis star must have thought that he just a few minutes away from lifting the coveted trophy. However, Djokovic had stored his best for the last three sets where he turned the game on its head and emerged victoriously.
Wife Jelena kisses Novak Djokovic after 19th Grand Slam title win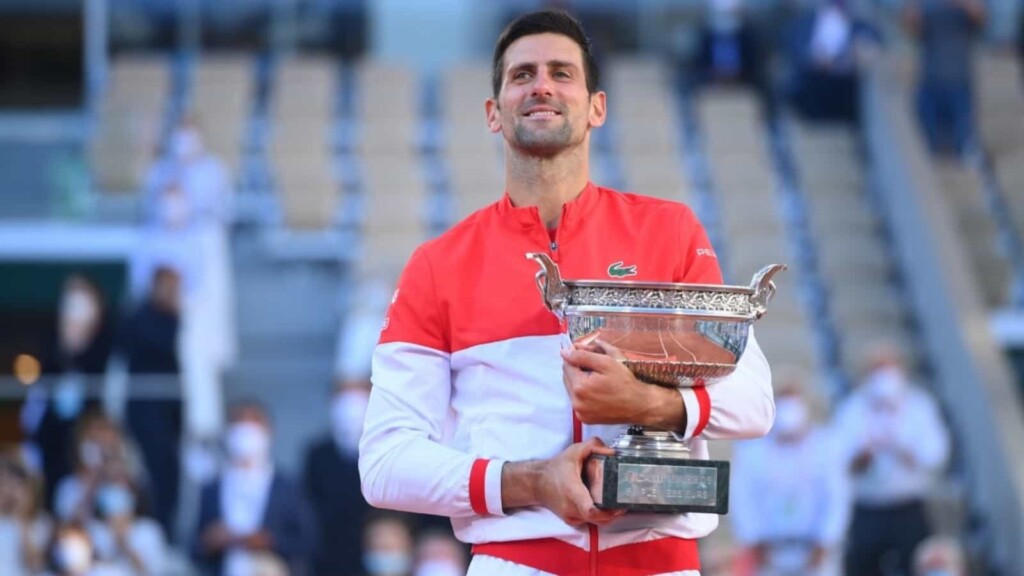 After the Serbian national displayed his heroics on the clay court in the French Open 2021 final, all his fans across the world were in awe of the champion's strength, agility, calmness, and determination. To make the celebrations after the historic win more amazing, Djokovic's wife Jelena locked lips with her husband.
To express her elation, Jelena wrote on Twitter, "What a blissful moment!!! Cherishing every second, how much he gave himself to achieve this dream…@rolandgarros is a special place indeed."
Undoubtedly, this final was one of the most tightly fought and supremely entertaining games in Grand Slam history. Tsitsipas won the first set in a tie-breaker. After that, he was all over Djokovic in the second set. Moreover, he started the third set in an orderly fashion.
Things were looking bleak for Djokovic as was looking a bit drained after the first set which went on for over an hour and his fans across the world were getting anxious. However, once the champion player found his rhythm, he never even gave a chance to Tsitsipas to script a comeback.
On the other hand, one must not forget the way World No. 4 Tsitsipas played. He stretched World No. 1 Djokovic to the fifth set and gave it all to make things as tough as he could for him. However, he couldn't continue to play the same way he started off in the game. After this win, Djokovic is now the only player in the professional era to win each Grand Slam title at least twice.
Also read: 'Top 3 of all of my achievements,' Novak Djokovic thrilled after his French Open triumph, sets his eyes on Wimbledon next