Rafael Nadal made a winning return to the ATP Tour at the ongoing ATP Washington Open 2021 where he is making his tournament debut and is playing in America for the first time since his triumph at the 2019 US Open. The Spaniard was welcomed by local lad by Jack Sock who challenged him for the money but Nadal eventually won the tie 6-2 4-6 7-6(1).
Nadal had picked up an injury at the 2021 French Open and decided to give his body rest after a gruelling Clay season and opted to miss the 2021 Wimbledon and the 2020 Tokyo Olympics. With the 2021 US Open beginning in the last week of August, Nadal opted to begin his Hardcourt campaign at the ATP-500 event in Washington.
While Nadal did look rusty given his first match in 2 months and change in surface since he last played in a professional match, Sock came closer to shocking the former World No. 1 but Nadal put in a vintage-Rafa shift and won the tie to progress ahead into the tournament.
His performance certainly showed the greatness of him, it also added a whole lot of fans for him. Despite the crowd in presence, WTA players Jessica Pegula and Jennifer Brady were also in complete awe of the fight Nadal put in his match against Sock and took to Twitter to appreciate the Spaniard.
Rafael Nadal to chase his 21st Grand Slam and his 5th US Open title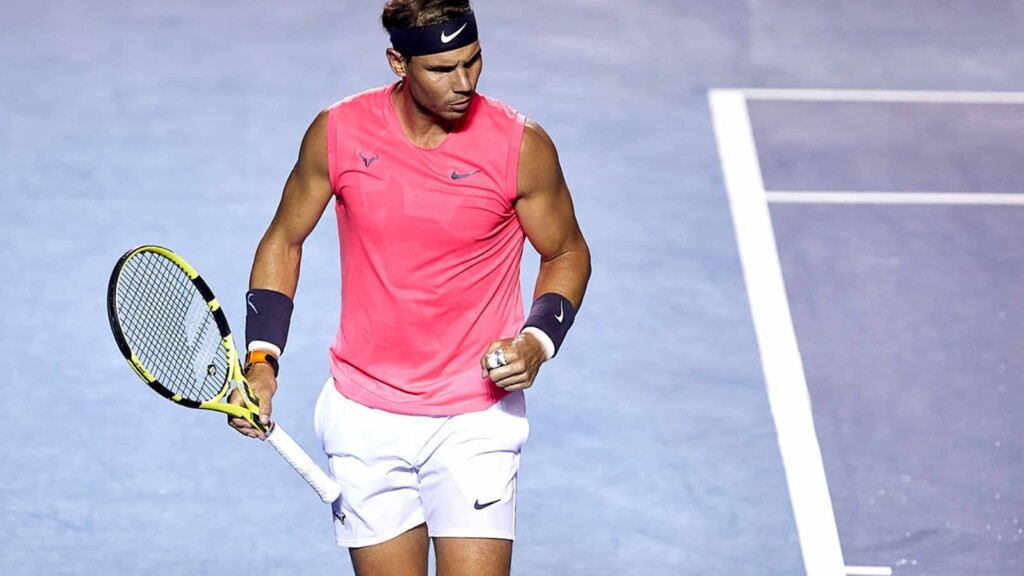 Jennifer Brady went on to call Nadal 'idol' and retweeted her compatriot Pegula's tweet who called Rafa as 'one of the goats'. While Nadal is not the outright favourite for the title given his small hiatus and coming back from an injury, he is certainly one of the favourites for the title and with his performance against Sock, the odds have definitely increased.
Nadal will look for maximum game time as he is on the lookout for his 21st Grand Slam title and the 5th US Open title. Nadal had a great chance at the 2021 French Open given his unmatched record in Roland Garros, but a tightly contested semi-final defeat to eventual champion Novak Djokovic denied him the chance for the 21st slam.
Novak with his 2021 Wimbledon victory joined Nadal and Roger Federer at the 20 Grand Slam mark and with the trio on the same number will be playing together in just the 2nd Slam out of the last 6 Grand Slams played. The 2021 US Open may also see one of the Big-3 go ahead in the race for most Slams.
Nadal will next play South African Lloyd Harris at the Washington Open.
Also Read: "Novak Djokovic will continue to win Grand Slams because he is out of the ordinary" Alex Corretja backs Djokovic to add to his Grand Slam tally