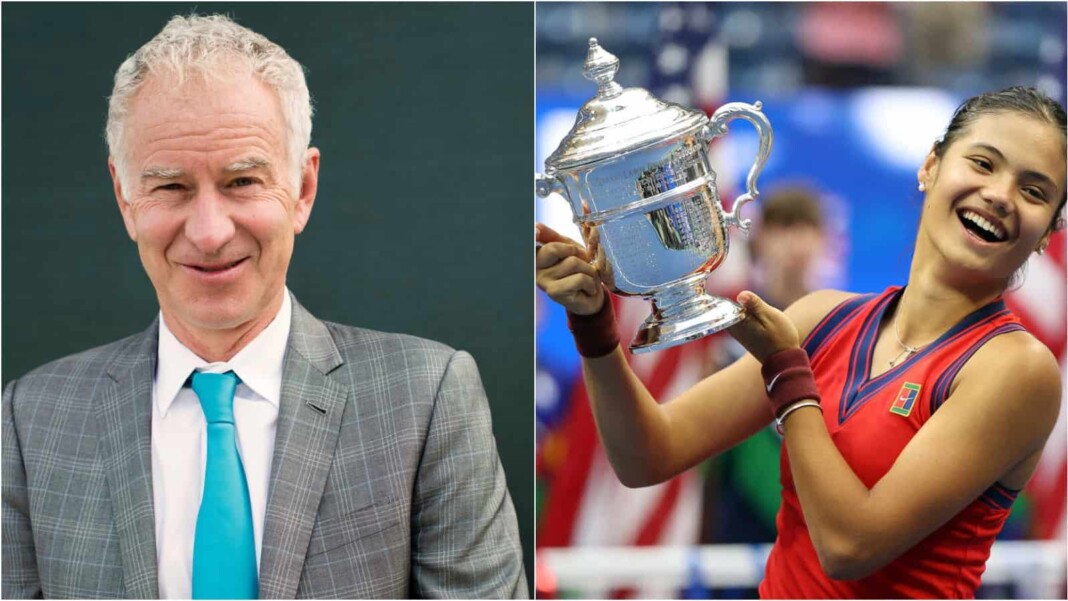 7-time Grand Slam champion John McEnroe was full of praise for the 18-year old Emma Raducanu who recently won the Women's Singles title at the US Open 2021 becoming the first British woman to win a Grand Slam title in over 44 years. McEnroe who himself is a 4-time champion in New York took this opportunity to clear the comments he made about Emma at the 2021 Wimbledon Championships.
Emma, who was ranked outside the Top-300 before the 2021 Wimbledon was handed a wildcard into the main-draw of the Grand Slam which was also the first WTA tournament the teenager was about to play just 3 weeks after she had finished her school exams. At Wimbledon, Emma went on to become the youngest British woman to reach the 4th round and became a star in Britain within a week.
Emma's exit from Wimbledon was not how anybody hoped. She reportedly had a panic attack on the Center Court during her 4th round match and faced breathing difficulties that forced her to retire upon the advice of the medical team. McEnroe on her withdrawal had said the occasion got too much for the teenager and received a great amount of flak, especially from British media.
"I meant exactly what I said. I tried to relate it in a small way to my experience when I first went to Wimbledon also at 18. She did better than I did. I played Jimmy Connors, I hadn't been on the Centre Court and I remember my legs shaking, feeling totally overwhelmed by the experience and almost happy that I didn't win," said McEnroe giving his side of explanation on the incident.
"British papers make a big deal out of nothing" says John McEnroe on his comments about Emma Raducanu at the 2021 Wimbledon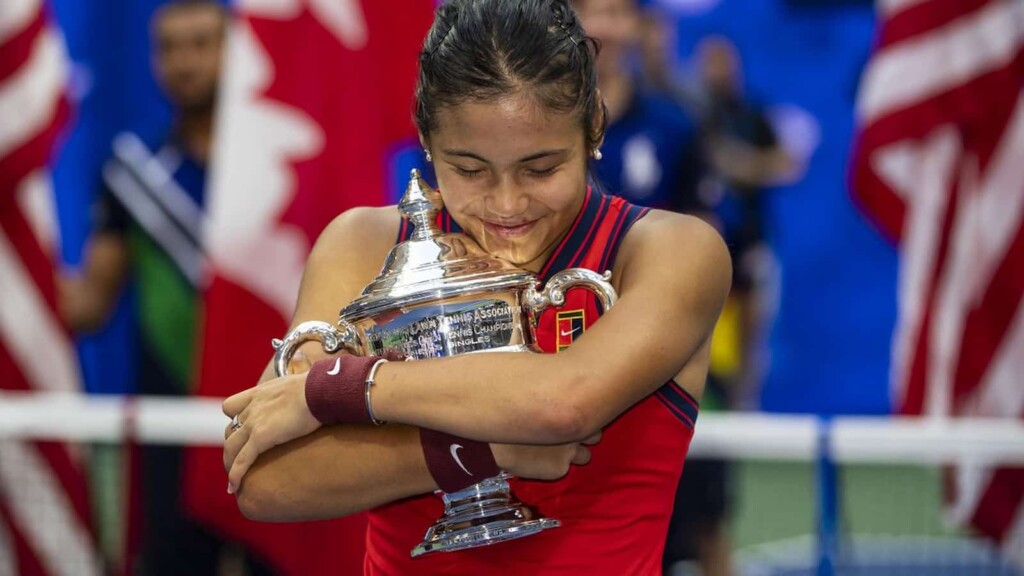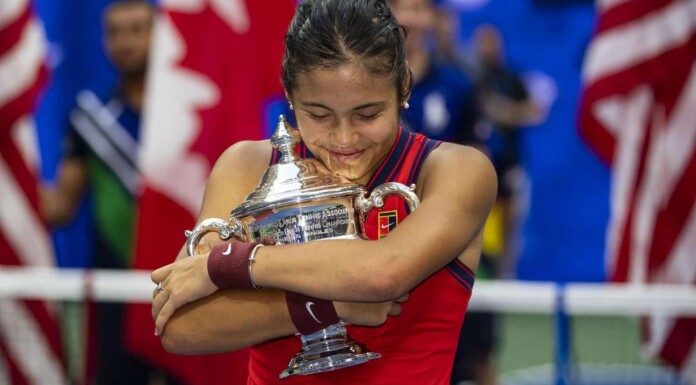 McEnroe targeted the British media for taking his comments in a wrong way and claimed that he was supportive of Emma for dealing with such huge expectations as she remained the only British player in the Singles event in both the Men's and Women's side to make it to the 4th round at the Grand Slam.
"Subsequently I went to Stanford for a year and had some time to sort of regroup mentally and prepare for the rigours of the tour. There's a lot of great upsides, but there's also pressure you put on yourself and expectations others put on you. I mean that was to me as vanilla as it comes, I was very supportive of her, I thought, at the time.
"You know the papers over in England. Sometimes, they make a big deal out of nothing. I don't think you could possibly do it any better than she did it at the US Open. That's insane she's been able to do this," added McEnroe putting the matter to bed from his side.
McEnroe also talked about Naomi Osaka hoping the 4-time Grand Slam champion returns back to her original form as she continues to deal with her mental issues.
"Osaka was someone who was very shy and introverted the first time I met her. I think she continues to be that way now. She came out last year, made a big statement at the US Open wearing the mask. It was a great thing. Now, all of a sudden, more attention is on her. I hope she can handle it because we need her around for another 10 years," said McEnroe about Osaka.
Also Read: Furious Coco Gauff smashes racket in anger after US Open doubles final defeat; almost hits a fan