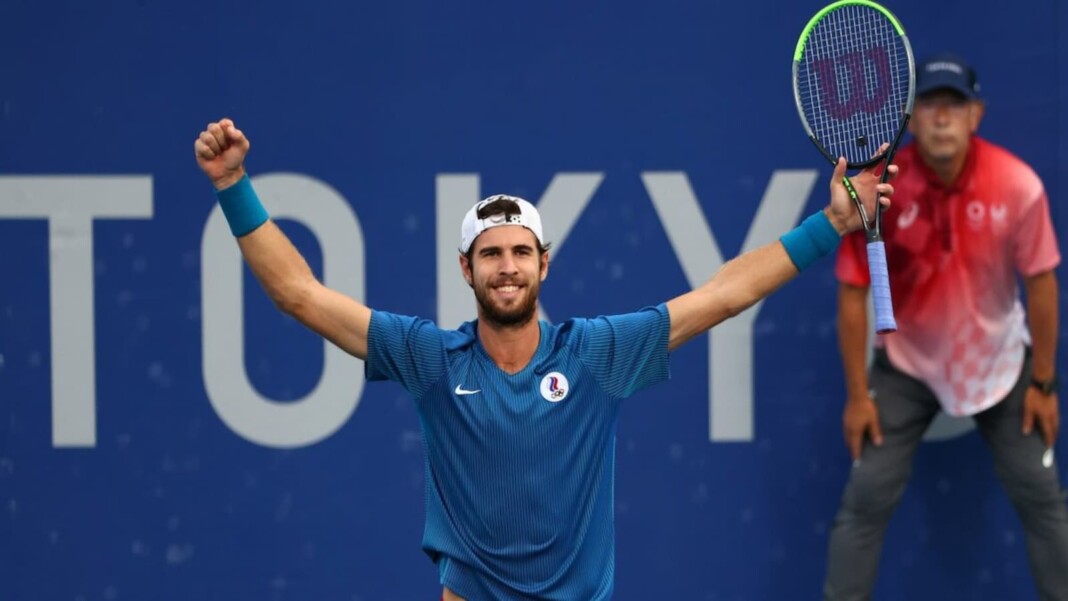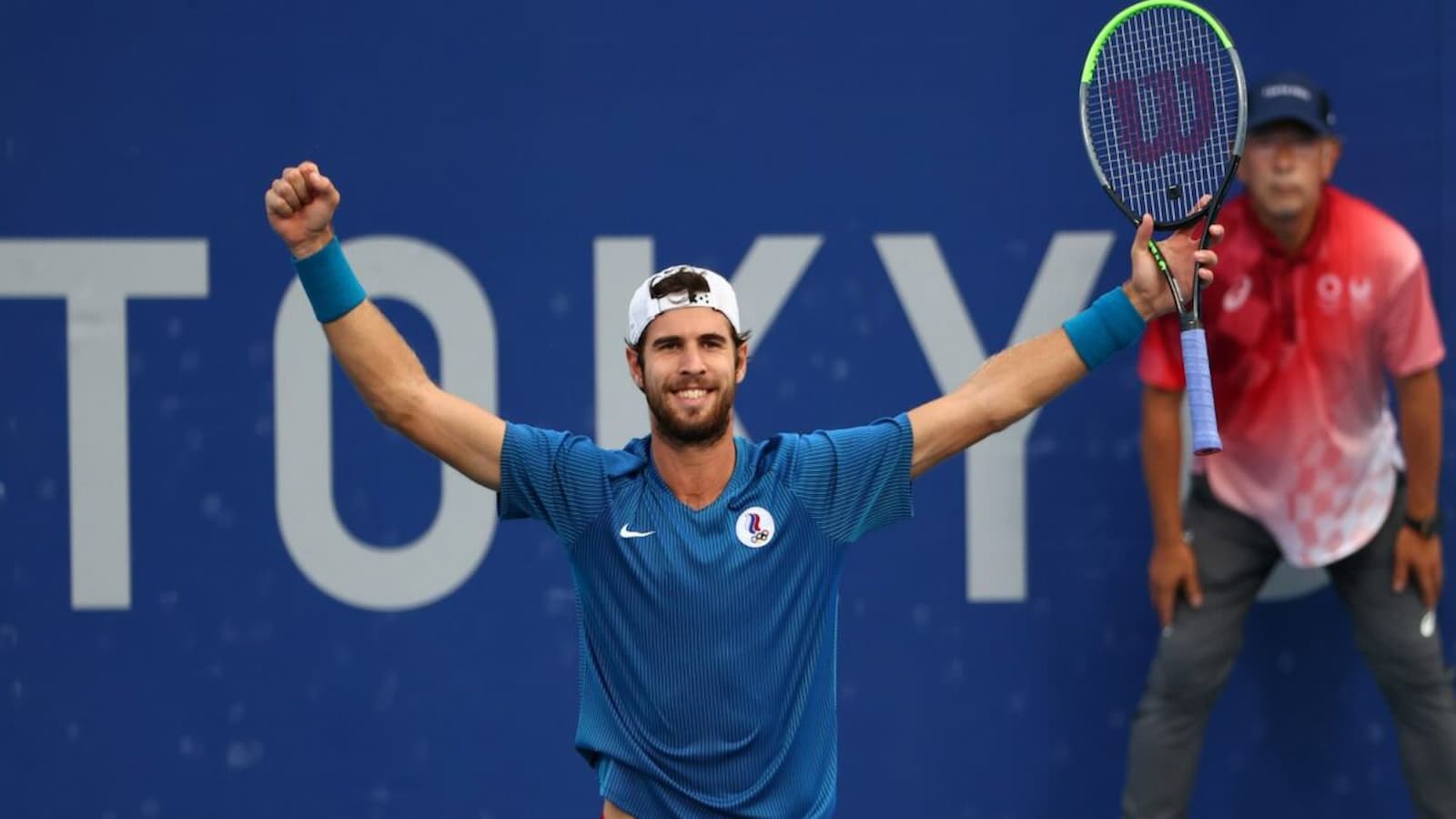 Karen Khachanov turned pro in 2013 and is currently ranked number 25 in the world. He reached a career-high ranking of 8 in July 2019 after reaching the quarterfinals of the 2019 French Open. He has won four ATP singles titles, including the 2018 Paris Masters title.
Khachanov won his first ATP title in 2016 and in 2017 he achieved his first top 10 win after defeating David Goffin and then Kei Nishikori later on in the year. He claimed his first ATP Masters 1000 at the Rolex Paris Masters in 2018 after defeating then world number 9, John Isner, World number 5, Alexander Zverev, World number 8, Dominic Thiem and World number 1, Novak Djokovic.
Khachanov has secured himself and his country, Russia a medal by reaching the finals at the 2020 Tokyo Olympics. He will be up against world number 5, Alexander Zverev. Khachanov breezed past Spain's Pablo Carreno Busta in just 1 hour 19 minutes. He took the win in straight sets, 6-3, 6-3. He served an astonishing 10 aces and converted 3 out of 5 break point opportunities to guarantee himself a medal. While, Busta will have to fight for the bronze medal against world number 1, Novak Djokovic.
Although, Khachanov is guaranteed a medal, he is motivated and prepared to fight for that gold medal against Germany's, Alexander Zverev.
Khachanov: "This match today was very important for my head"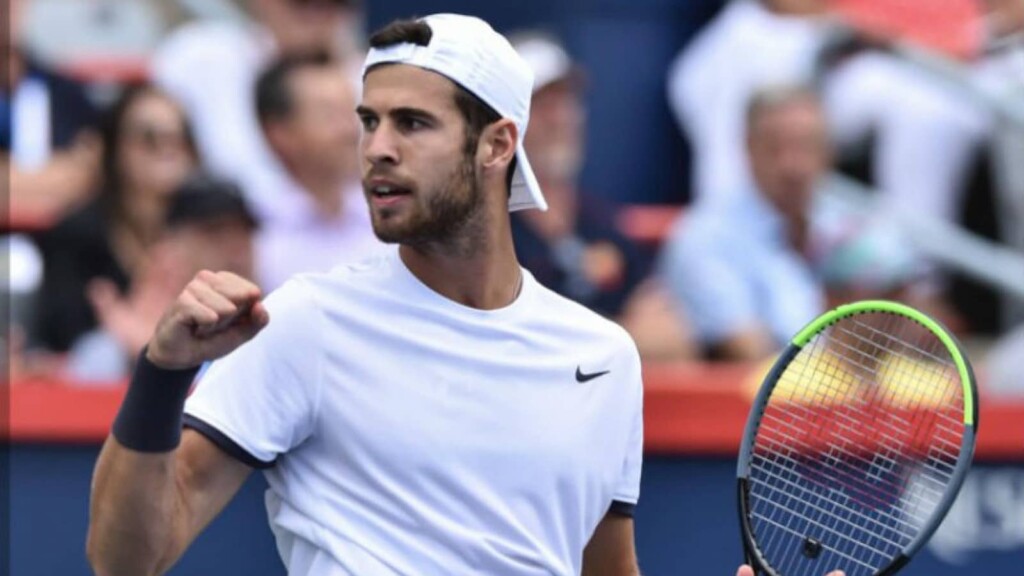 "It was so important to win today because at least you know for sure that you're guaranteed a medal, which is one of the dreams come true. But obviously, you need to find motivation and excitement, and I will try to be prepared for the final and fight for the gold" said Khachanov.
At the time of his win, Khachanov did not know which player he will be facing in the finals as the second semi-final match was yet to take place. When he was asked about the prospect of facing either Djokovic or Zverev in the gold medal match, Khachanov said, "Right now I'm not preparing for anybody – first I want to know my opponent and then prepare for him."
He also revealed his mindset about how he battled the ups and down over the last 2 years. "Since last year, when I had a couple of ups and downs and I dropped a little mentally, I started to work on my mindset, my mentality. Mentality means different things for different parts of the match – how do you approach those kinds of circumstances, those kinds of situations, and how you deal with them. I started to work on this part and I'm really happy that it's paying off," said the Russian.
"At the end of the day, your strokes are there, you've been practising tennis all your life – you cannot forget how to play tennis. But how you use your shots, in which moments, and how you deal with pressure, this is one of the most important things. This match today was very important for my head," he added.
Also read: Tokyo Olympics 2020 Gold Medal Match: Alexander Zverev vs Karen Khachanov Preview, Head to Head and Prediction