The 2022 season will kickstart in less than a month with the Australian Open on the line. The hype around it has already started building with the entry list announced.
Amidst this build up, an unfortunate news came up as former world no.1 Karolina Pliskova announced that she is pulling out of the Australian Open due to a broken hand. Pliskova was training with her husband and coach Michal Hrdlicka, when she injured her arm. "Karolina broke her radius… in a fitness room at a training camp in Spain," Hrdlicka said in a statement, adding that treatment would take about four weeks.
Later, Pliskova too took to social media to share the news. "Some days are worse than others. Unfortunately I will be out for a while and will not compete at my favorite tournaments in Australia. But time and believe can heal everything," she said.
What lies ahead for Pliskova?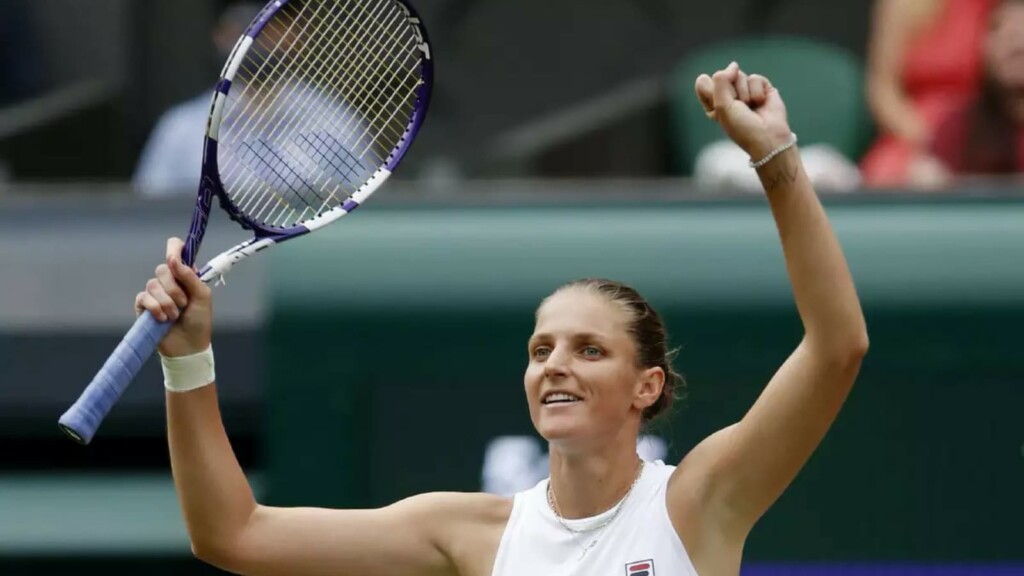 This will be the first time since US Open 2012 that Pliskova will be missing a grand slam. Her best result at a major came in 2016 when she reached the final of US Open. She also reached the final of Wimbledon earlier this year where she lost to world no.1 Ash Barty.
She finished the year as the World No.4 and had a fairly good season. Apart from finishing runner up at Wimbledon, she reached the final of two WTA 1000 events- Italian Open and Canadian Open. She also made it to the semifinal at Cincinnati and had a quarterfinal outing at Flushing Meadows.
In 2022, Pliskova's main aim will be to clear one more step and win her maiden grand slam title. Her best bet would've been on the hared courts of Melbourne but now, she will fancy her chances on clay as she has an all-round game. If she gets a bit lucky this year, she could realistically be a grand slam champion.
Also read: WATCH: VAMOS! Rafael Nadal prepares intensely for 2022 Tennis season at his academy!