Karolina Plsikova enjoyed a great fortnight at the All-England Club despite finishing as the runner-up at the Wimbledon 2021. Pliskova who was up against the World No. 1 Ashleigh Barty, staged a great comeback in the 2nd set but it wasn't enough as Barty went on to win the title 6-3, 6-7(7), 6-3.
This was just the 2nd occasion during her run at the Championships when Pliskova dropped set as she made it till the semi-finals without dropping a single set. She had to battle in 3-sets in the semi-finals and then again in the finals against Barty.
Karolina Pliskova thanks her coaching team in her post-match on-court interview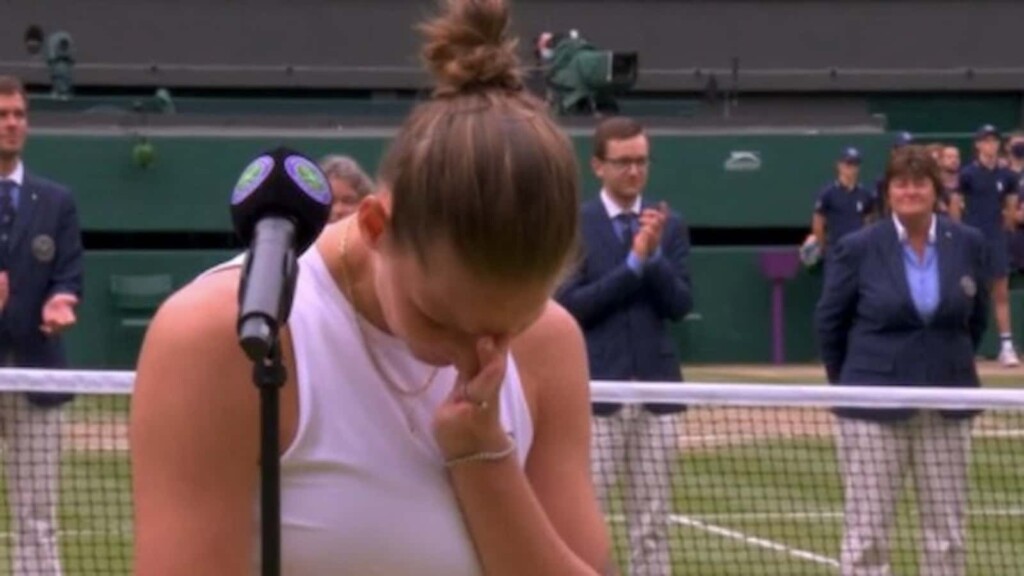 Pliskova who was playing in her 2nd Grand Slam finals failed to win as she continues her hunt for the maiden Grand Slam title.
"Thank you so much, thank you for everybody being here I enjoyed every moment of being on this court. I never cry never and now… okay. To start with, I think Ash was playing an incredible tournament, an incredible match today. It wasn't easy to close the 2nd set today, I was fighting very hard to make it difficult for her but she played really well so congrats to her and her team.
"I want to thank all my team, Olga, Mikhail, of course, Sascha, he's a big part of it. All the success goes to them without them i wont be here I have the rest of my team at home my family of course, I think no matter which trophy we have, I think we had incredible 3 weeks here, thank you guys," said Pliskova as she concluded her on-court interview.
While it was certainly a great time at the Championships, Pliskova will definitely cherish her time at the Grand Slam as she continues her season.
Also Read: 'You've made us so proud Ash' Twitter reacts as Ashleigh Barty lifts the Wimbledon 2021 title