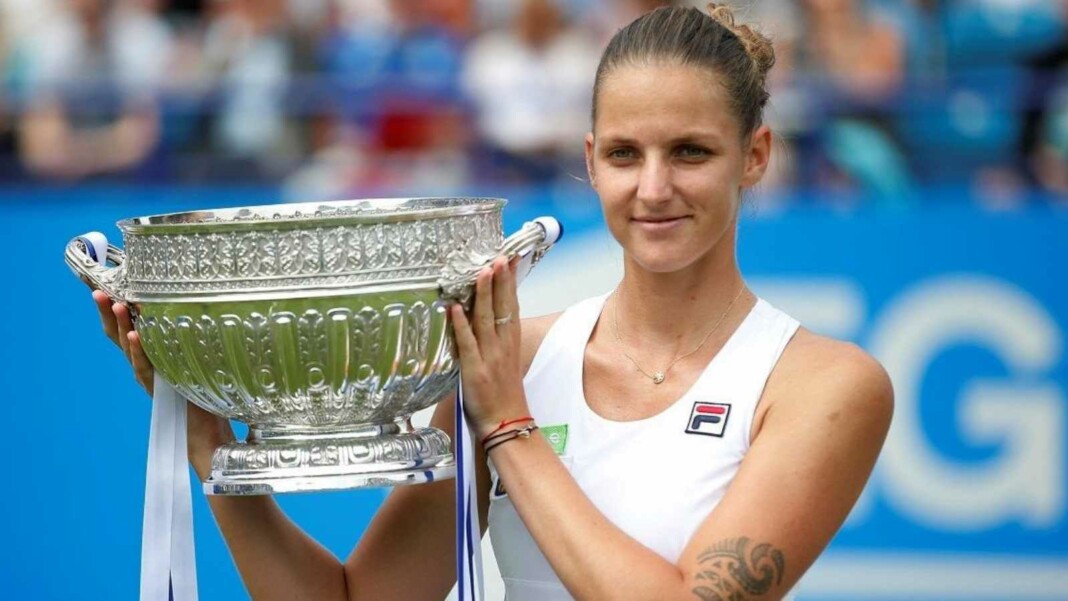 Czech tennis star is one of the most exciting players on the WTA tour and has been producing consistent results since the last 5 years. He became the world no.1 in 2017 and also reached the 2016 US Open final. She has won 16 singles and 5 doubles titles since turning pro in 2009.
The Czech tennis star was born on March 21, 1992 to Radek Plisek (father) and Martina Pliskova (mother) in Louny, Czech Republic and spent majority of her childhood in her home country. She, alongwith her twin sister Kristyna began playing tennis at an early age after their parents encouraged them to pick up the sport.
Along with being a beast on court, she has three stand out tattoos. All three tattoos on her body hold a special meaning for her and she flaunts them well on court. She has one tattoo on her left arm, one on her left thigh and the last one on her waist.
Karolina Pliskova's tattoos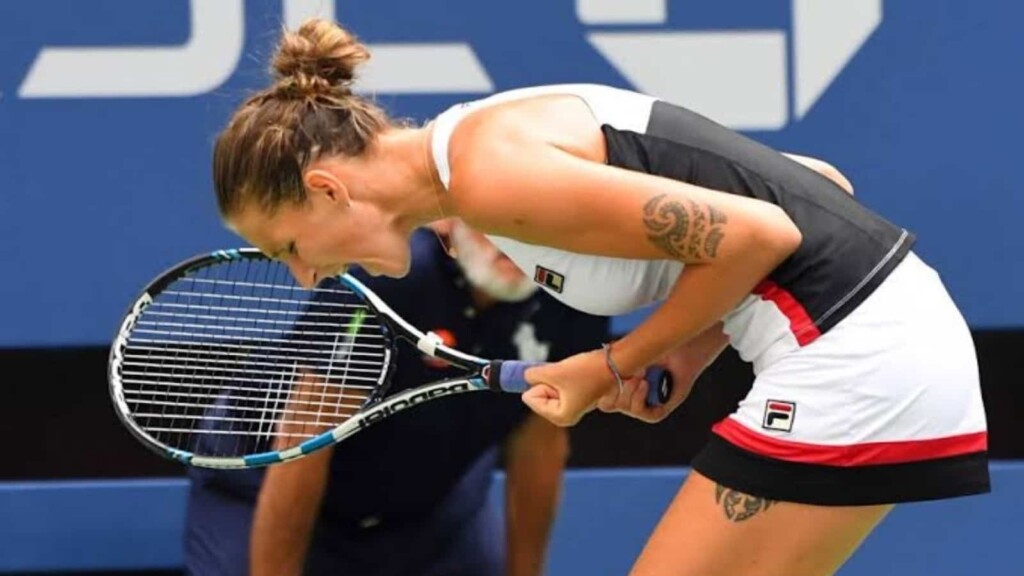 Pliskova was fascinated with tattoos since a very young age. She first got inked when she was 15 years old. Her first tattoo was the one on the left arm. She then got a tattoo on her left thigh which was inspired by Maori tribe of New Zealand. Interestingly, her whole family shares a similar tattoo inspired from the Maori tribe. Her third and the last tattoo is a rather recent one. It is on her waist and is a 'M' sign, after her husband Michal Hrdlicka.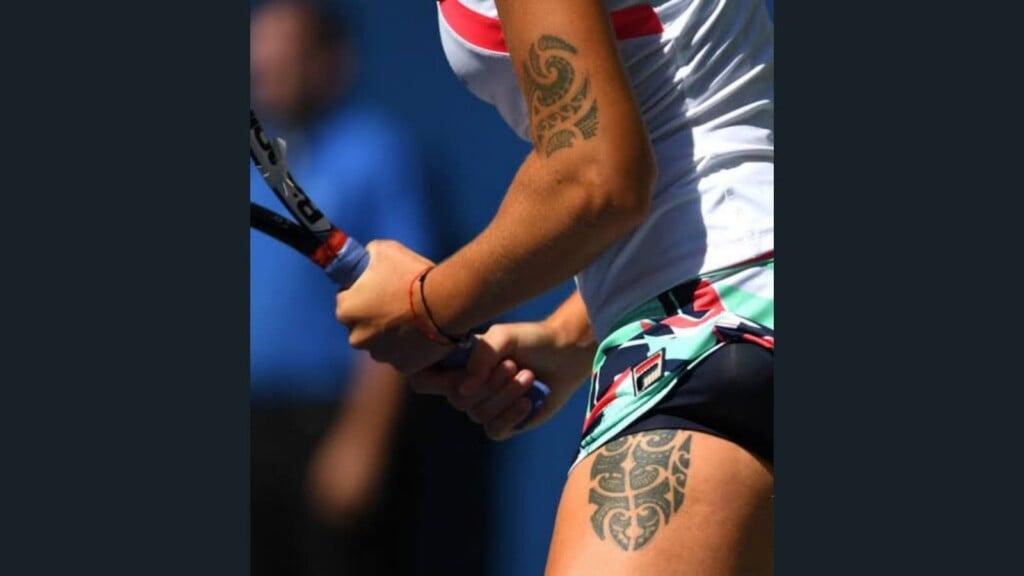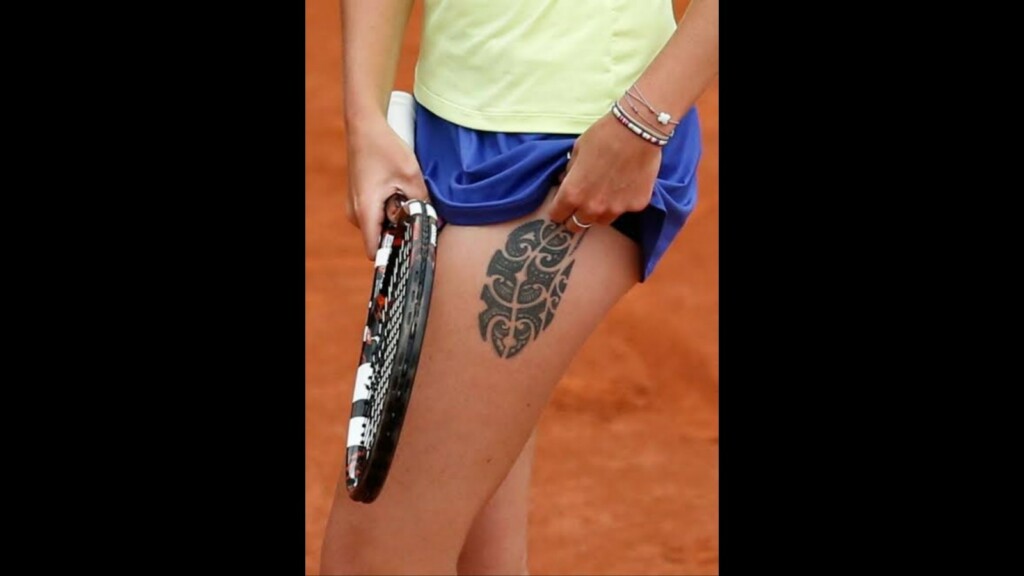 In an interview, Pliskova reveled that although her father was okay with her getting a tattoo at an early age, her mother was reluctant. "My father was fine, but my mom wasn't really happy with that. But she got over it somehow."
Also read: Who are Karolina Pliskova's Parents? Know everything about the Pliskova family