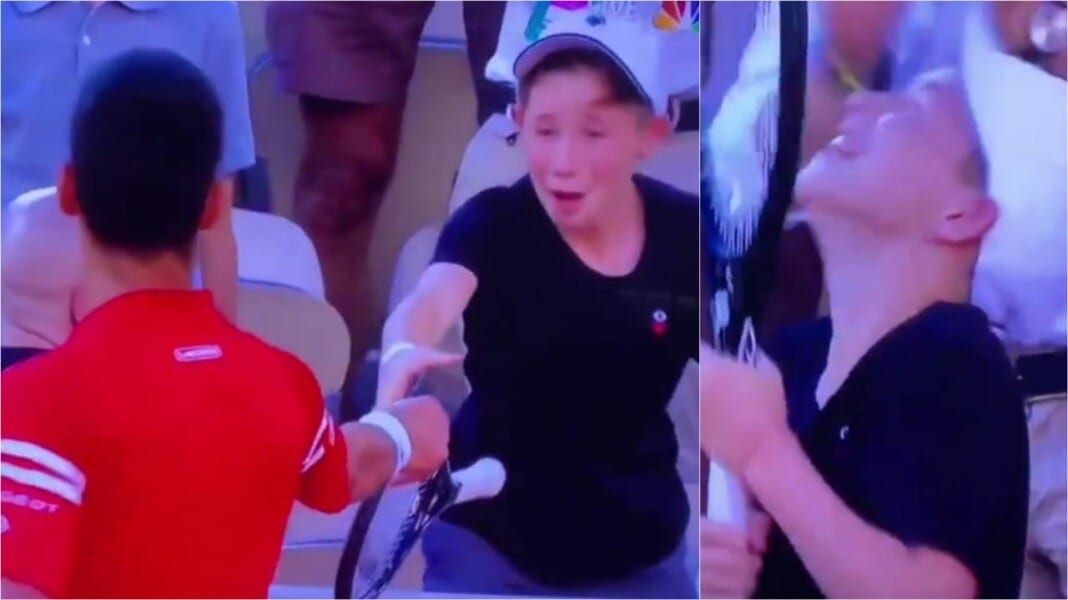 The World No. 1 Novak Djokovic created history after winning his second French Open title, defeating Stefanos Tsitsipas in the most historic way possible. After being down in the first two sets, the Serbian showcased just why he is one of the best players to ever step foot on any tennis court.
This was Novak Djokovic's 19th grand slam and he is just 1 behind Roger Federer and Rafael Nadal (20 each). After winning French Open Final Djokovic's gesture won hearts. He went on to give his racket to the youngster in the stands, who jumped up and down in excitement at the gesture. Djokovic says the boy shouted encouragement even when he faced a two-set deficit, and even had coaching tips.
Novak Djokovic gives his racquet to a young fan after French Open triumph
"I found that very cute and very nice," Djokovic said. "To give the racket to the best person was him. That was my gratitude for him sticking with me. I don't know the boy but I heard the boy had been supporting me throughout the match, even offering detailed tactics. If anyone deserved the racket after the final, it was him," said Djokovic during press conference.
Interestingly, the racket could fetch between $25,000 and $35,000 today, estimated by Ken Goldin who is the founder and executive chairman of Goldin Auctions. Also, Ezra Levine who is the CEO of the sports memorabilia investment platform Collectible went further ahead in quoting more than $50,000 a mere estimate subsequently.
Both Goldin and Levine told Yahoo that the racket could appreciate quickly with Novak Djokovic within one major title of tying Roger Federer and Rafael Nadal for most all-time by a male player.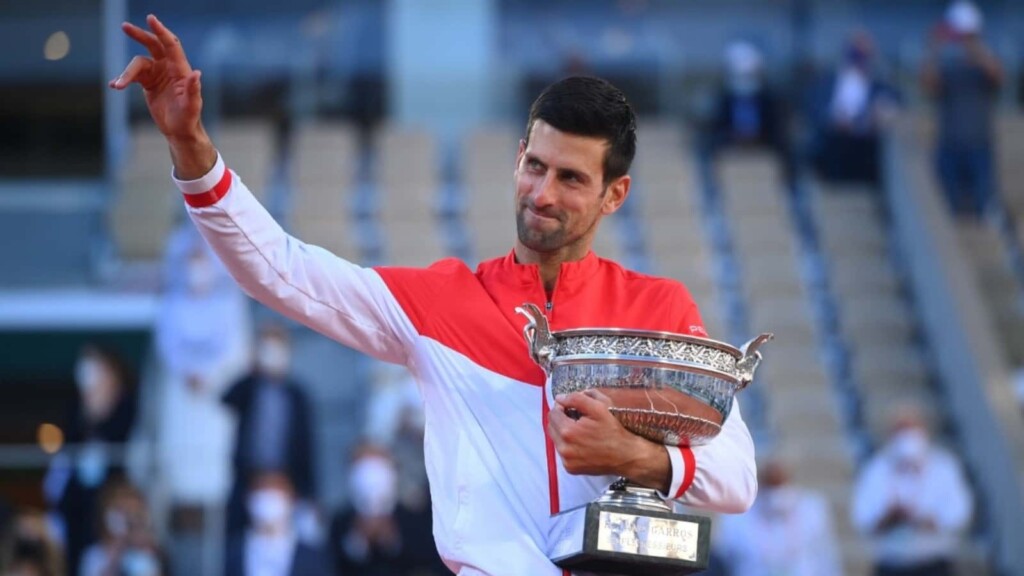 Furthermore, Goldin valued the racket at $50,000 if Djokovic secures 20 or more major titles and $75,000-$100,000, if he wins this year's Wimbledon and U.S. Open to complete a 2021 grand slam.
Having said that, it just goes onto show the humble nature of the World No. 1 tennis playe who has shown immense sportsmanship and cherished some life-saving memories after clinching his second ever title on the clay. He will look to match Federer and Nadal 20 Grand Slam tally at Wimbledone 2021.
Also Read: List of records broken by Novak Djokovic
Also Read: Latest ATP Rankings post French Open 2021