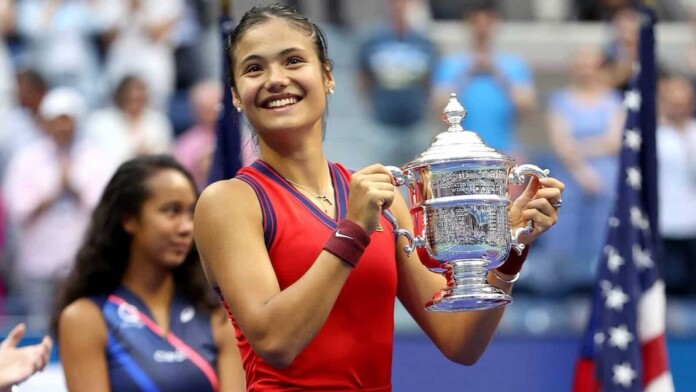 Emma Raducanu scripted one of the greatest underdog stories in tennis when the 18-year old World No. 150 went on to defeat Canada's 19-year old Leylah Fernandez 6-4, 6-3 in the finals of the US Open 2021 to win the Grand Slam title. Having started in the tournament as a qualifier, Emma won all of her matches in straight-sets including the finals and surprised and impressed the whole tennis fraternity.
The British teen sensation came to the limelight after her heroics at the 2021 Wimbledon Championships where she became the youngest British woman to reach the Round of 16 and also became the youngest woman to reach the 3rd round of the Championships since 2002 ending a drought of British success at Wimbledon.
With not many expecting Emma to have the run she had in New York, she has become one of the most popular players in tennis and especially back in her home in Britain where she will be getting a hero's welcome when she returns with her Grand Slam trophy.
List of feats achieved and interesting stats after Emma Raducanu's victory at the US Open 2021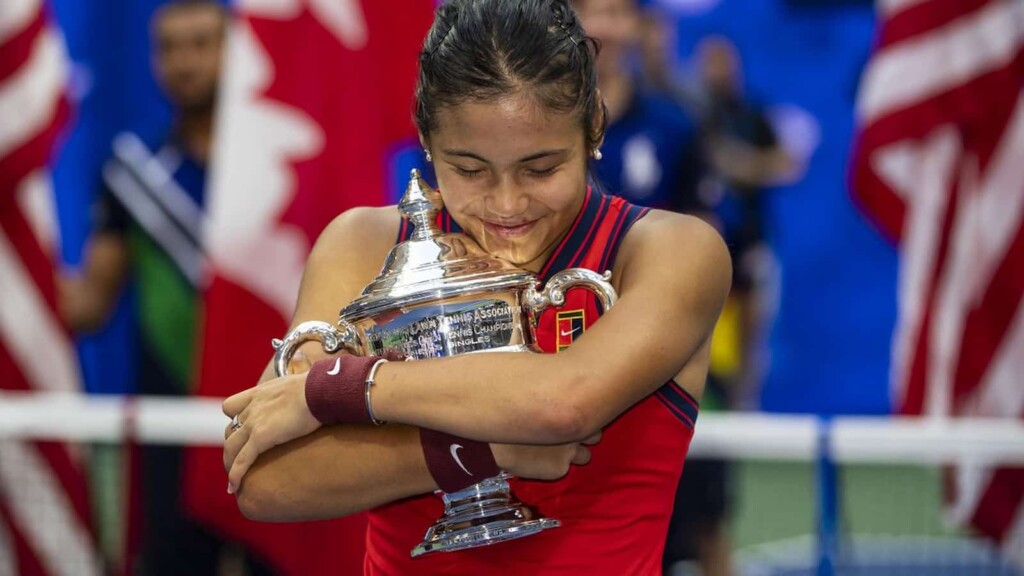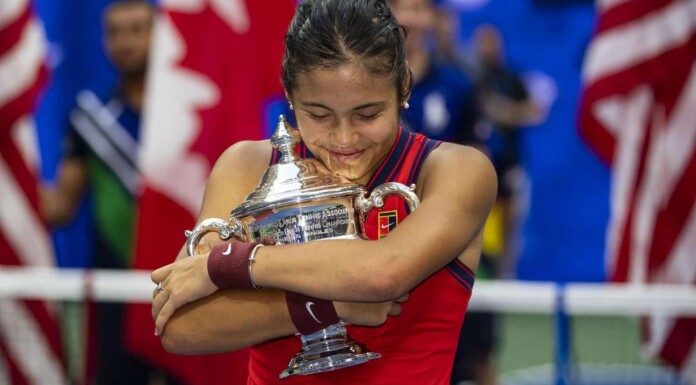 Emma Raducanu becomes the youngest woman to win a major since Maria Sharpova won the the 2004 Wimbledon.
Emma becomes the first qualifier in history to win a Grand Slam title.
Emma Raducanu becomes the 2nd woman after Bianca Andreescu to win the US Open title on her debut at the Grand Slam.
She became the 5th player in Open Era to reach the semi-finals of the US Open on their debut.
Emma ended Britain's wait of 53 years for a women's singles title at the US Open since Virginia Wade won the 1968 US Open title, the first US Open tournament of the Open Era.
Emma becomes the first British woman to win a Grand Slam title since Virginia Wade's victory at the 1977 Wimbledon Championships, first woman Grand Slam winner in 44 years.
Emma Raducanu becomes the first British US Open champion since Andy Murray won the Grand Slam in 2012.
Emma Raducanu is the first woman in the Open Era to win her 1st Slam in fewer than 4 major appearances as she played in the main-draw of her 2nd major competition and both were Grand Slams (2021 Wimbledon and 2021 US Open)
Emma Raducanu's earnings at the US Open are equiavalent to 3 times the career prize money she has won so far.
No one took more than five games off Emma Raducanu in a set, an event that only happened once, in the second round of qualifying.
Emma Raducanu had not played a Top-40 opponent before coming to New York
Things Emma Raducanu hasn't done as a professional:
Won a WTA tour match
Played a tour level three set match
Played on clay
Directly entered a slam main draw
Played five tour level events
Also Read: "It is a remarkable achievement at such a young age" The Queen congratulates Emma Raducanu for winning the US Open 2021