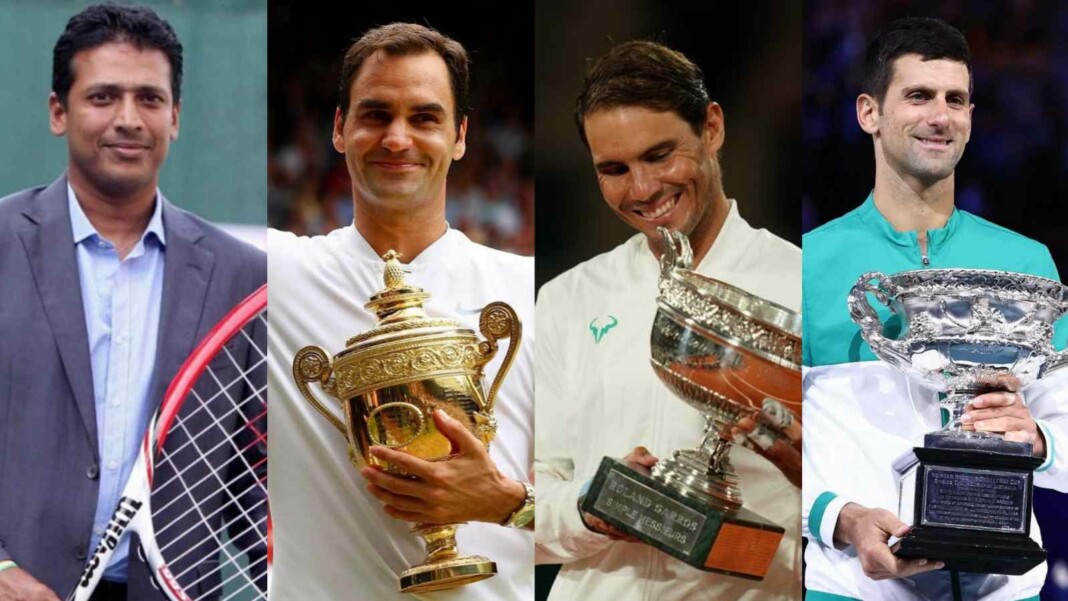 Mahesh Bhupathi is arguably one of the legends of Indian tennis and his achievements justify his tag leaving no reason. The non-playing captain of the Indian Davis Cup team since 2016, Bhupathi won 8 Grand Slams in Mixed Doubles and 4 Grand Slams in Men's Doubles. Mahesh turned Pro in 1995 and retired in 2016 after a career of 22 years.
Mahesh has been active in tennis ever since his retirement from professional tennis and is paving the way for future talents in India to come up and represent the country in the tournaments. While he has seen a plethora of players come and go, he has certainly been a witness to the trinity of Roger Federer, Rafael Nadal and Novak Djokovic, often called as the 'Big-3 of Tennis'.
In a special editorial, Mahesh talked about his opinion on the three players and why does he think that when someone talks about the greatest of all time in tennis, it's not just these 3 players.
"Roger Federer, Rafael Nadal and Novak Djokovic have continued to push the bar to dizzying heights and in the process have given us the Golden Age of men's tennis. I for one have had a front-row seat during this amazing time. I've watched them come on Tour and make their mark, competed against them (in doubles) and interacted with them off the court," said Bhupathi. 
Bhupathi recalls the beginning of each of the Big-3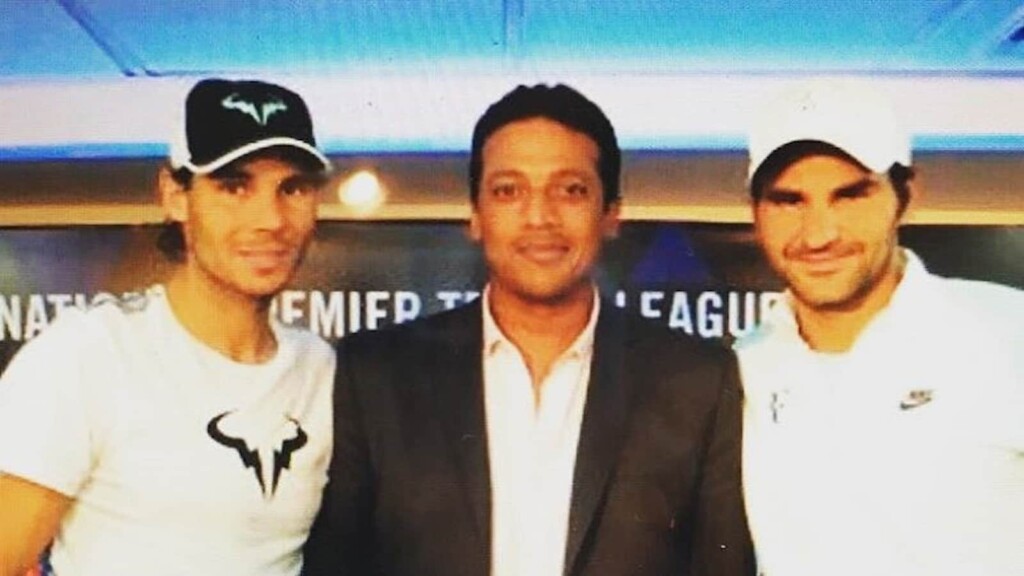 Bhupathi turned Pro 3 years before Federer made his professional debut, 6 years before Nadal and 8 years before Djokovic made his debut on the tour.
"I had my first encounter with Roger in the third round at Wimbledon in 2000. This was three years before he won his first Grand Slam. He has an ability to see an opening and make shots you could never expect which is not something you can plan or prepare for as an opponent. There was no player or coach or locker-room staff he wouldn't greet or even have a chat with.
"When Rafa played his first big match in Monte Carlo at 16 against Karol Kucera I still remember the entire locker room was huddled around the TV to watch the new kid on the block. Rafa is probably the most humble and down-to-earth champion I have ever interacted with. The respect and courtesy he shows everyone off the court don't reflect the warrior-like killer instinct he shows on it.
"Novak completes the trinity. Arguably the toughest of the three mentally when it comes to dealing with big match moments. His ability to absorb pressure and constantly evolve as the most complete athlete of the three both physically and mentally has given Nole a winning record against both his rivals and possibly the edge in the debate," pointed Mahesh about the difference in the trio.
Bhupathi points out the difference between the trio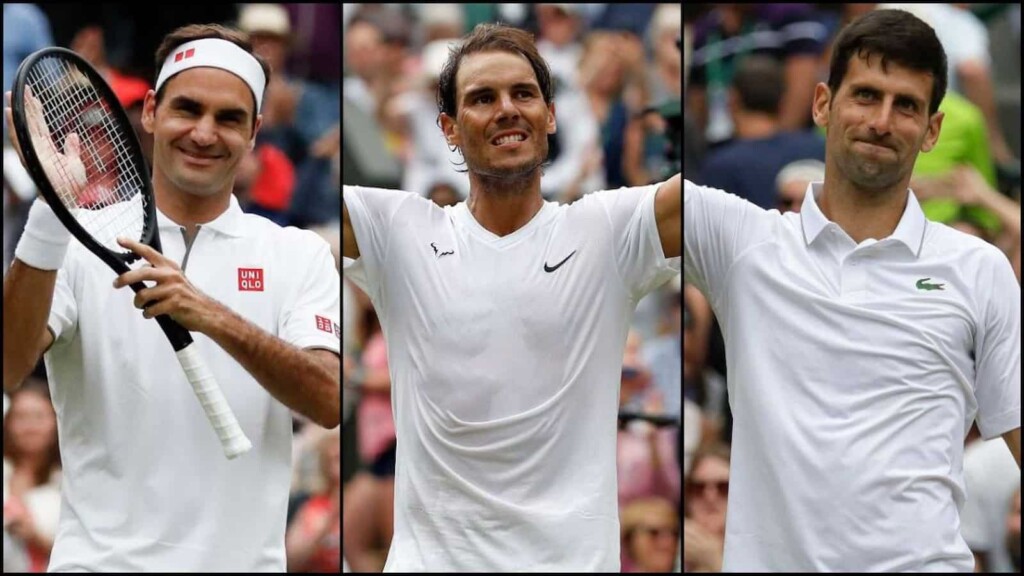 While the trio certainly possesses the all-round game, there are certain specialities that each has and Bhupathi pointed that out as well.
"The respect Federer had from his peers off the court for his contribution to the sport was on a par with the respect they had for his tennis and holds true to this day. Needless to say, it translates into why he has won the ATP Tour's Fans' Favourite Award 18 years in a row.
"Nadal's mind-boggling record on clay might've earned him the nickname 'king of clay' but four US Open titles, two Wimbledon titles, one Aussie, five Davis Cup crowns, an Olympic Gold and a career-winning record against Roger of 24-16 will forever keep him in the debate.
"Novak will always rank three in the popularity context. That's not because he's not a good guy, it's because he has been a street-fighter when it comes to digging out matches from the start of his career and has since then developed a love-hate relationship with tennis fans," explained Bhupathi on what has been the highlight of each of the Big-3.
"I personally would never pick out one of them" Mahesh Bhupathi settles the GOAT debate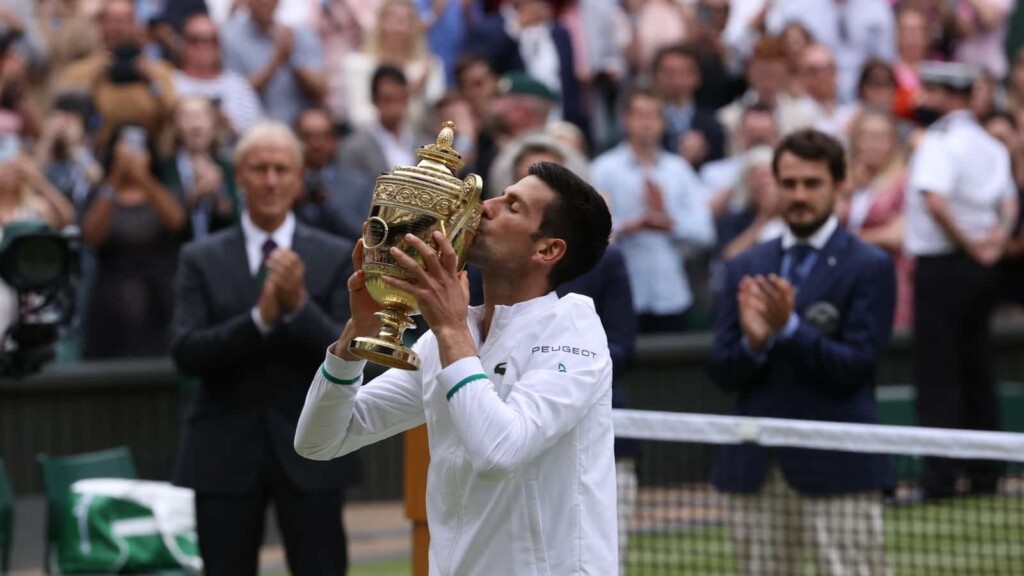 In conclusion on who he will actually pick in the tennis GOAT debate, Mahesh was reluctant in choosing any one of them and justified his decision as well about his strange choice when the tennis world is split into 3 parts.
"There is no doubt these three have pushed each other to become better players and take tennis to a level we would struggle to consistently see again. I personally would never pick out one of them. This past weekend as Novak tied Roger and Rafa at 20 Grand Slam titles I once again felt blessed to have been treated to these three rivalries," concluded Mahesh.
While it certainly will be an endless topic on whether who is actually the greatest of all time, Mahesh certainly put forth a great angle of celebrating the success of the three instead of debating as it doesn't happen so often that three players perform and dominate at the same level for decades.
Also Read: 'This year's Wimbledon draw was one of the weakest in many, many years,' Pat Cash questions Novak Djokovic's Wimbledon triumph, calls the playing field 'weak'