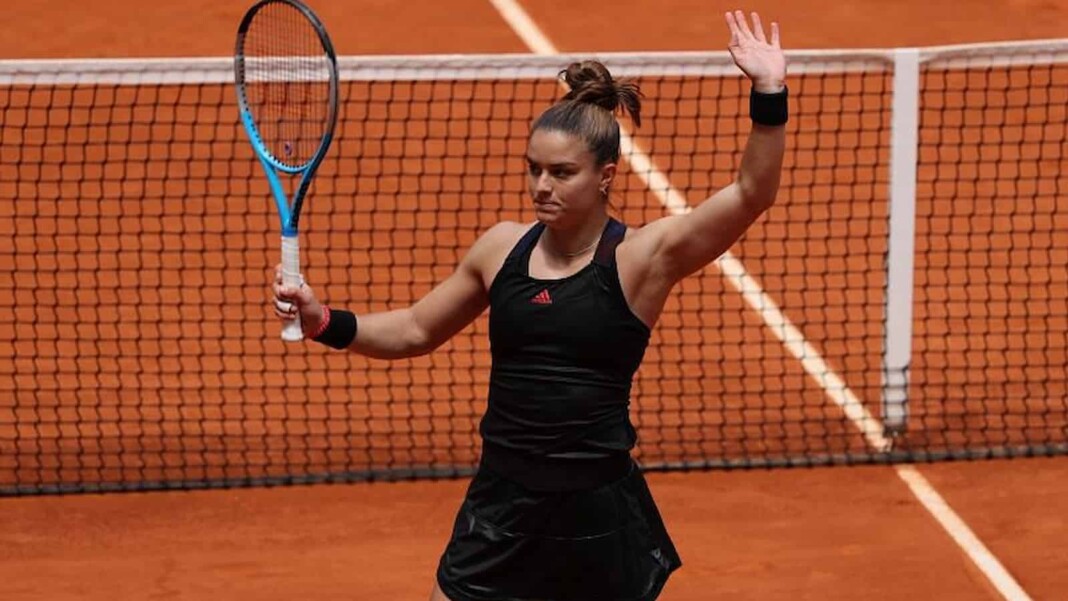 Maria Sakkari's dream run at the French Open 2021 came to an thrilling end in the semi-finals. Sakkari was up against Barbora Krejcikova with both the players playing their first ever Grand Slam semi-final. Krejcikova emerged victorious from the long duel that saw her win the match 7-5, 4-6, 9-7 in 3 hours and 18minutes.
The win takes Krejcikova into the Singles final for the first time, after having won the French Open in Doubles event at the 2018 French Open.
Maria Sakkari positive after her run at the French Open 2021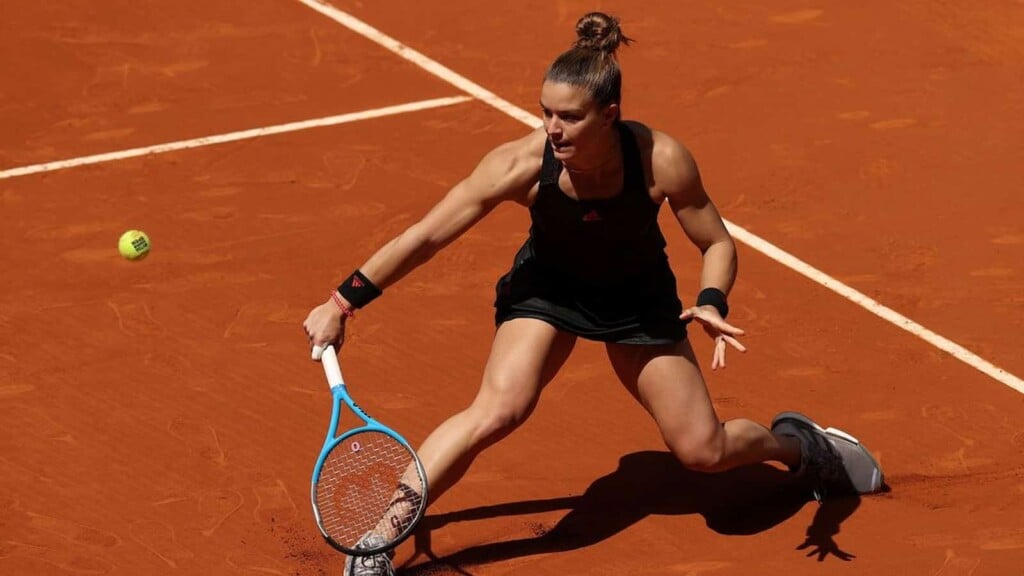 Sakkari who was playing in her 4th semi-final of the year continues her wait for an opportunity to play in the finals and also her 2nd WTA title after winning her maiden title in 2019. While it was surely heart breaking for the Greek star to miss out on a place in the finals of the Grand Slam, she was positive about her run and gave an honest interview in the post-match press conference.
"Yeah, I have to be deadly honest, I got stressed. I started thinking that I was a point away from being in the final. I guess it's a rookie mistake. The good thing is that, if I give myself a chance again to be in that position, then I know that I don't have to do it again." said Maria.
Sakkari had a match point in the 3rd set at 5-3 but failed to convert it as Krejcikova battled it smartly and won consecutive games to not allow another opportunity for Sakkari to win the match. Maria saved 3 match points herself at 7-6 and delayed the eventual victory to Krejcikova who becomes the fourth unseeded women's finalist in five years at the French Open.
"I just got a little bit stressed and more passive with my game. I didn't go for it. I just didn't play offensive, I was a little bit defensive especially with the big points. I couldn't find a way to break her after 5 all. So, yeah I think it's human emotions, but I think I'll learn from it." said Maria about her performance in the match as she bowed out of the tournament.
While Sakkari did not comment on her future plans, fans will be eager to see her on the Grass courts soon.
Also Read: French Open 2021 Final: Barbora Krejcikova vs Anastasia Pavlyuchenkova Preview, Head to Head and Prediction for Roland Garros