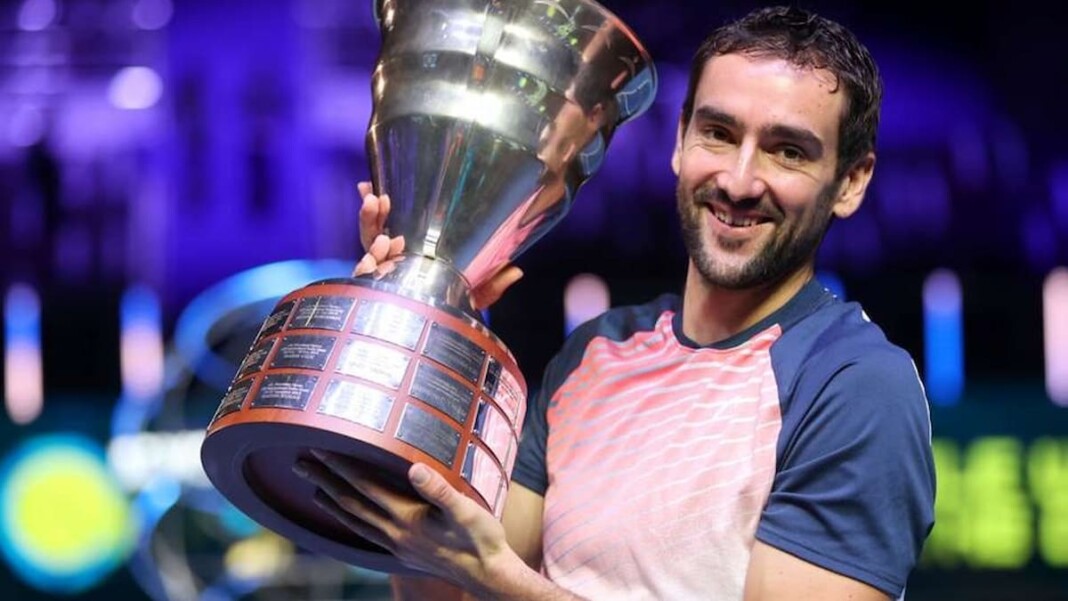 A decade on from lifting the trophy for the first time, 33-year-old Marin Cilic outlasted his American opponent Taylor Fritz 7-6 (7-3) 4-6 6-4 in a gruelling contest lasting two hours and 23 minutes, thus clinching his second title in St. Petersburg.
The last time Cilic competed in St. Petersburg before this week was in 2011 when he also emerged the victor. This was his fourth title in Russia, having also earned the crown in Moscow twice (2014-15).
Fritz, who celebrated his 24th birthday by beating compatriot Tommy Paul on Thursday, saw Cilic save a breakpoint in the final set with a daring drop shot.
Cilic took advantage of Fritz's double-fault on breakpoint at 4-4 to serve for the match, winning with a forehand volley.
"During the whole week I think my level was really good. I felt that I can still get my game to a better level, and it was a little bit similar today," Cilic said. "I was playing great on some occasions, missing some opportunities, serving for the first set, not making that first set more comfortably. As things went on, obviously Taylor started to play better. But in the end, [it was] a great mental battle from my side."
The Croatian is the sixth active player to reach 20 tour-level titles after Roger Federer (103), Rafael Nadal (88), Novak Djokovic (85), Andy Murray (46) and Juan Martin del Potro (22).
"Coming 10 years after winning in 2011 and also winning now, it's so, so special for me, especially this part of my career," Cilic said during the trophy ceremony. "Having now a family, two sons, I want to absolutely dedicate this trophy to my new born son."
Marin Cilic Charity Event earlier this year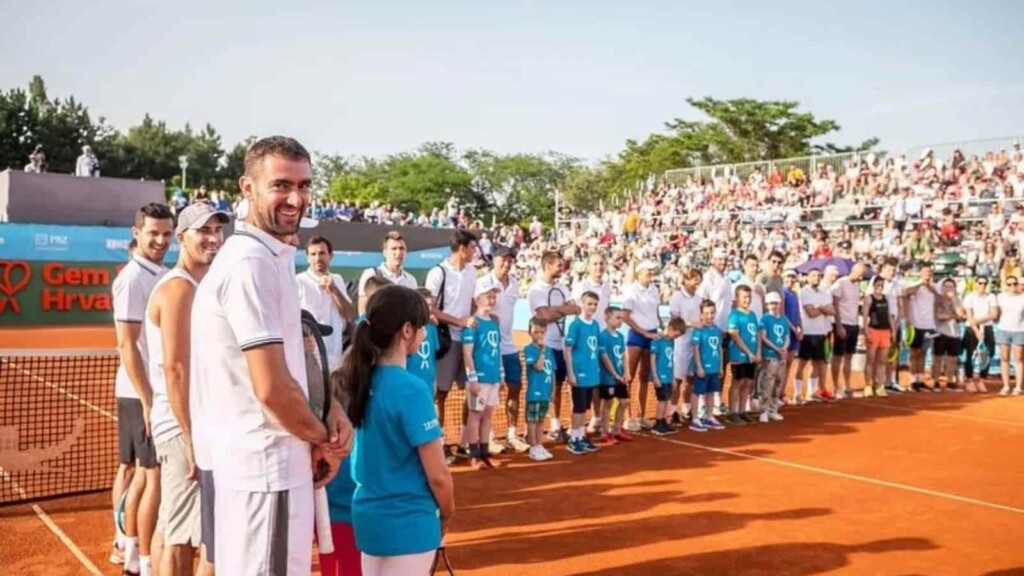 Earlier this year, Marin Čilić and his foundation organised 'Game Set Croatia', a charity event that witnessed personalities come together for the doubles tennis event to raise money for the kids of Petrinja and the county which was affected by the devastating earthquake at the end of 2020.
On 12th and 13th July in Petrinja, at the newly built multifunctional sports centre Dragutin Tadijanović Elementary School in Petrinja, famous faces like Luka Modrić, Mario Mandžukić, Ante Rebić, Ivan Perišić, Borna Ćorić, Donna Vekić, Mateo Kovačić, Mate Pavić and Nikola Mektić were spotted joining the tennis star for the event.
"I am terribly proud that we have reached the second edition. Everyone could enjoy the first edition, see athletes in a different sport than the one they were used to. Everyone was thrilled, that one big get-together resulted in raising a large sum of money. We athletes have a big heart when it comes to humanitarian actions," said Čilić via video from London at a press conference.
The project was also supported by the Croatian National Tourist Board.
Also Read: Novak Djokovic watches a play in his hometown; the actors feel honoured by his presence