It is no secret that Serena Williams is not only one of the greatest to play the sport, but she is also arguably the most famous and followed player on the WTA tour.
Whether or not the American is playing and winning tournaments, she keeps hitting the headlines at regular intervals. Recently, she was spotted enjoying time out with her family on the streets of Rome last week.
Serena's daughter, Alexis Olympia Ohanian Jr too has gained attention and fan following on various Social Media platforms. Pictures have already been floating on how the three-year-old enjoys spending time with her mother on the tennis court.
Bartoli names daughter Kamilya as Olympia's opponent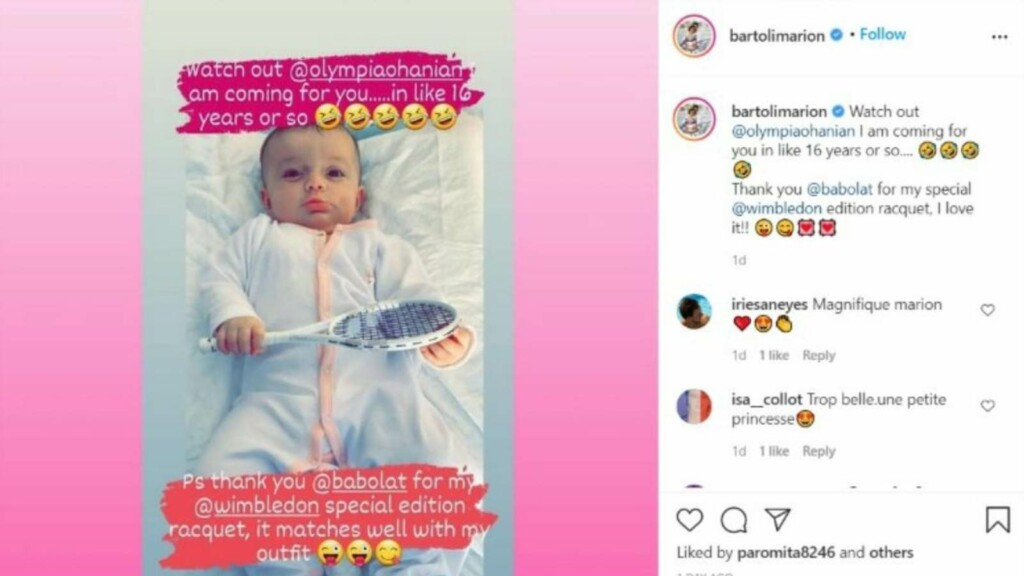 Whether or not Olympia goes onto become a tennis star in the future, she is already getting challenges from interesting opponents. Marion Bartoli who won Wimbledon in 2013 has named her five-month-old daughter Kamilya as a potential threat to Olympia in the future.
"Watch out, Olympia Ohanian, I am coming for you… in like 16 years or so," Bartoli wrote. "Thank you, Babolat, for my special Wimbledon edition racquet, it matches well with my outfit."
Bartoli even posted a picture of her infant daughter wearing a pink jump-suit along with a mini-tennis racquet on her hands.
Before retiring from the game, the Frenchwoman and Serena met four times on the tour, the American coming out on top on three occasions. The 39-year-old has bowed out of the WTA 250 event in Parma, Italy as a warm-up to the French Open.
Also read: The 2022 Australian Open will remain in Melbourne, assures Craig Tiley