It has been a tough but fruitful comeback for Rafael Nadal so far. The Spaniard was out of action for almost 5 months due to a foot injury and returned on court a few weeks back. Ever since then, he hasn't lost a match and has a 100% win percentage this season. He started the season with a title victory at the Melbourne Summer Set event where he didn't drop a set all week.
This week in Melbourne, he had a couple of easy outings before beating Olympic Silver medalist Karen Khachanov in the third round in 4 sets. After the match, Rafa said that this was his best match by a distance since his comeback and his emotions were visible even during the match.
Tennis legend Martina Navratilova in a show on Tennis Channel expressed her excitement in seeing Nadal perform at the highest level and said that with Novak and Roger out, and the draw opening up, Nadal will feel like going all the way.
"He stopped sandbagging [laughs]. He must feel it. No Novak[Djokovic], No Roger [Federer], the draw has opened up- he will be fresh next match against Mannarino, he just get through that and then the quarterfinal against Zverev. He must like where he is- emotionally, physically, mentally!" she said.
She further added that despite achieving so much, seeing Nadal fired up reveals how much the sport means to him. "He is so fired up. You never doubt that but really, it just shows how much it means to him," she said.
Can Nadal create history at Melbourne Park?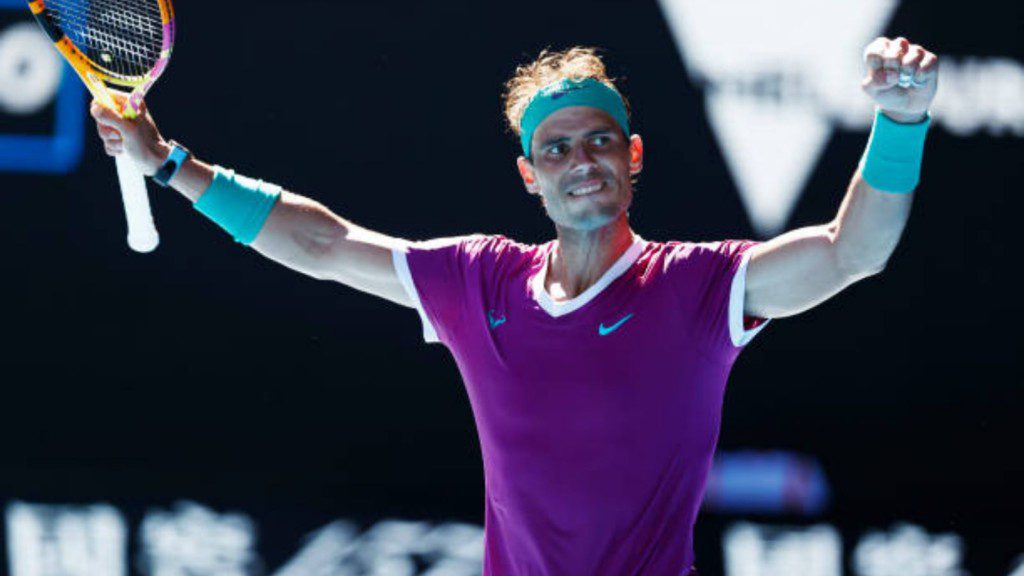 Nadal is just 12 sets away from creating history. He has looked good all week but definitely not at his best. One positive aspect in his game is that he's improving with each passing match. He will now face Frenchman Adrian Mannarino in the fourth round. Then, he could face hot favorite Alexander Zverev in the quarterfinal in what could be the match of the tournament.
It will be safe to say that if Nadal manages to beat Zverev, he will be the hottest favorite to win the title and his historic 21st grand slam.
Also read: 'Players are not scared of Serena Williams anymore,' Martina Navratilova makes bold claim regarding Tennis legend