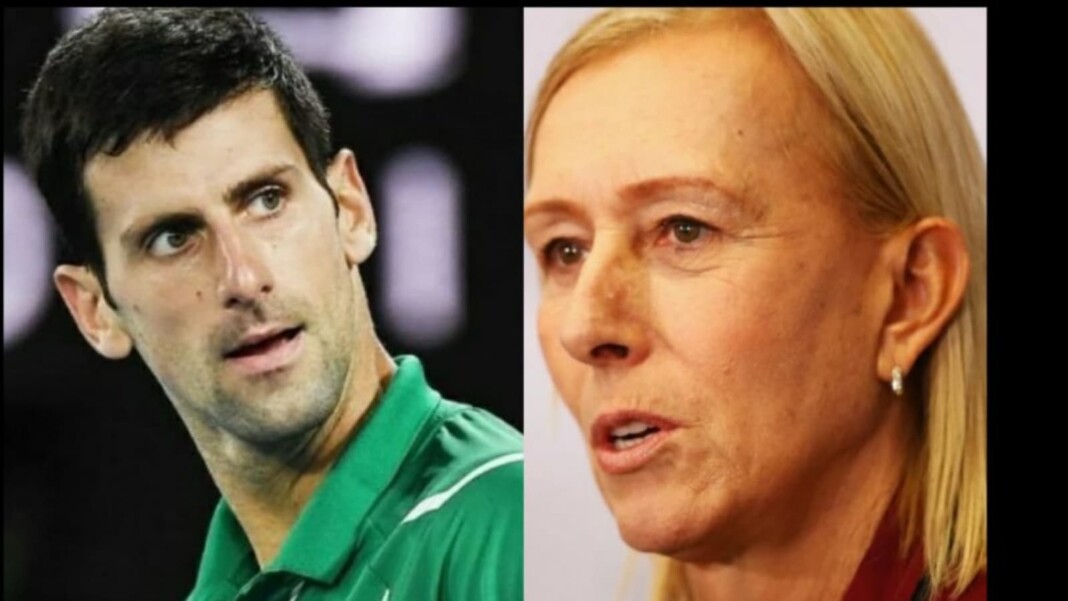 Many have chipped in with their opinions, points, facts and analysis and what not, ever since Novak Djokovic went level with long time arch rivals Rafael Nadal and Roger Federer by winning the Wimbledon title about 3 weeks ago by beating Matteo Berrettini in a 4 setter. Martina Navratilova is someone who knows a thing or two about winning Grand Slams and she too pitched in with her thoughts.
Martina Navratilova predicts Djokovic's grand slam tally
Martina, just like millions of others, tried her hand at predicting the amount of majors that Djokovic will have up his sleeve by the time he retires from the court. "Somewhere between 23 and 25. I'm settling on 24" said Martina in a conversation with Tennis.com. She also reckons that Novak is capable enough of playing many years still despite being a 34 year old.
"He's a young 34-year-old and he's still got another three or four years left, and you've got to figure he'll win at least one a year, so yeah, maybe even more. But 24 is a good number I think" remarked Martina about how long the Serbian will continue playing. Djoker is currently one year younger than Spaniard legend Rafael Nadal and an incredible 5 years younger than Swiss maestro Roger Federer, who looks to be in the twilight of his career.
Novak on course to break incredible Navratilova record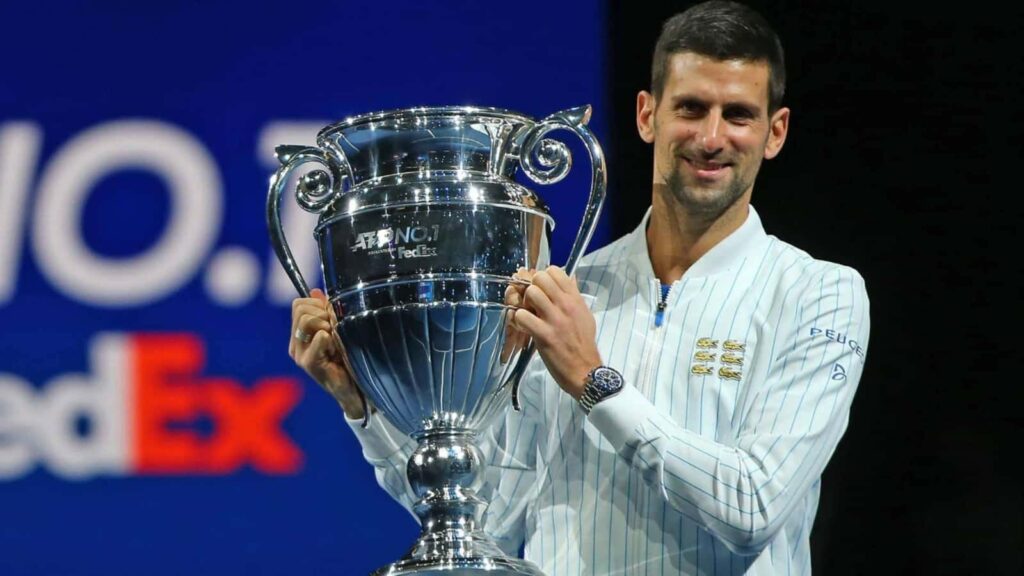 The 34-year-old Serbian legend is no stranger to breaking records and attaining accomplishments and another record he will be looking to get on his CV is that of having spent the most weeks at the top of the Rankings list. Last spring, Djokovic also managed to beat rival Roger Federer's resounding record in terms of weeks spent at the top of the ATP rankings: a whopping 310. Now, he stands at 330 and has Martina's record of 332 weeks in his sight, and will also be eyeing up Steffi Graf's unbelievable 377
With 30 finals played and 20 triumphs in Grand Slam trials, he is already the most successful player in Grand Slam history, tied with Rafael Nadal and Roger Federer, and he looks to be on his way to tennis immortality all alone
Also Read: "Roger Federer is the greatest of all time": Andre Agassi