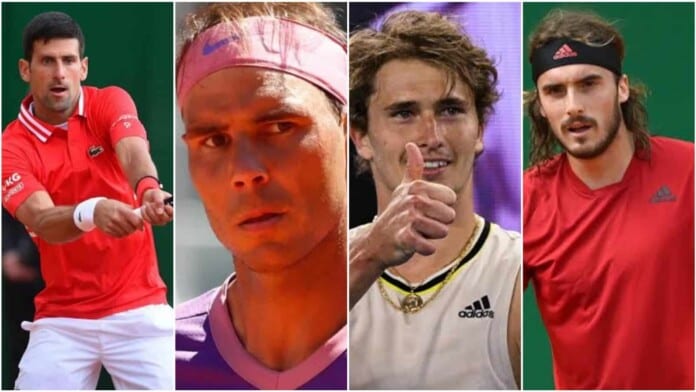 French Open 2021 enters its final stages, as the field for the semifinal is set. Alexander Zverev, Stefanos Tsitsipas, Rafael Nadal, and Novak Djokovic complete a star-studded field in the semifinals of the French Open 2021.
Stefanos Tsitsipas and Alexander Zverev will clash against each other in the first semifinal on Friday. Both players will hope to reach their first final in Paris this year. Rafael Nadal and Novak Djokovic will compete in the second semifinals, as they face off for a 58th time in their careers.
Mats Wilander, former seven-time Grandslam champion stated that the semifinal lineup at French Open 2021 is a dream scenario with two fascinating matches on offer.
"When you looked at the draw this is the dream scenario," Wilander said. "This is one of the first times I have felt this but regardless of who wins between Rafa and Novak this is going to be tough against Tsitsipas or Zverev – they have a great chance to win their first Grand Slam, a great chance," he added.
Mats Wilander heaps praise on Novak Djokovic
Novak Djokovic battled past Matteo Berrettini in four sets in the quarterfinals. The Serbian was cruising towards a comfortable victory, before he squandered the third set in a tiebreaker. However, the world number one managed to find a way in the fourth set to claim the victory.
"The return game of Novak is just so solid, it's aggressive and he puts a lot of returns back in play. I thought it was a really impressive performance by Novak the whole way through. And he didn't drop serve the whole night," said Wilander.
After his win over Berrettini, Novak Djokovic let out a vast range of emotions, which was appreciated by Mats Wilander. "The emotion at the end, that's what he is holding in the whole time," Wilander said.
"That's why I am so impressed and proud to be part of the sport of professional tennis because these players have gone through very, very difficult times and they are holding a lot of emotion in. You see there with Novak that it is emotional for these guys. It is a tough job during the pandemic to be a traveling tennis player," he added.
Also Read: "The end goal hasn't changed" Alexander Zverev after reaching the semi-finals at the French Open 2021