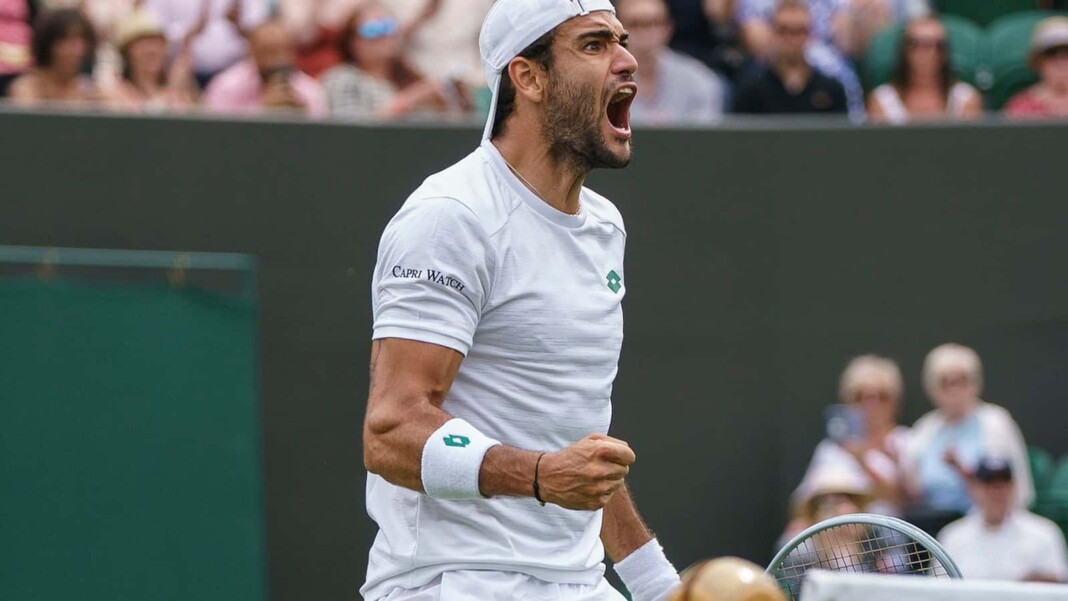 Matteo Berrettini made his fortnight at SW19 even special, as he cruised past 14th seed Hubert Hurkacz to reach his maiden grand slam final. The Italian beat the Pole in four sets, 6-3,6-0,6-7(3),6-4 and in doing so, became the first Italian to reach the Wimbledon final.
Playing in his second grandslam semifinal, Berrettini didn't show any nerves right from the start and held his serve for the entire match. He started the first set well and was hitting about 80% of first serves early on. He took advantage of Hurkacz's nervousness initially and got the decisive break. He consolidated it to perfection and went on to win the opening set 6-3.
Berrettini was playing some of his best tennis of his life and Hurkacz had no answers to serve, followed by his hammer forehand. The Pole, playing in his first grandslam final was visibly nervous and wasn't able to land the first serve in places. He gave the Italian many free points and was getting broken very easily. Berrettini won as many as 10 straight games and bageled Hurkacz in the second set.
The Italian opened the third set on serve and won his 11th straight game but Hurakcz managed to register himself on board. The Pole looked a lot composed in the third set and held serve comfortably. Both the players were on serve and hence the set went into the tiebreaker. Hurkacz managed to break Berrettini's momentum and took the first 4 points of the tiebreaker. The lead proved too much for the Italian as Hurkacz won the tiebreaker, dropping just 3 points.
Despite losing the set, the momentum was still on Berrettini's side. He regrouped himself and started returning better. Without losing much time, he got the decisive break and held serve, to storm away with the fourth set 6-4. He will now play either 5-time champion Novak Djokovic or Denis Shapovalov in the final.
'I think I never dreamed about this because it was too much': Matteo Berrettini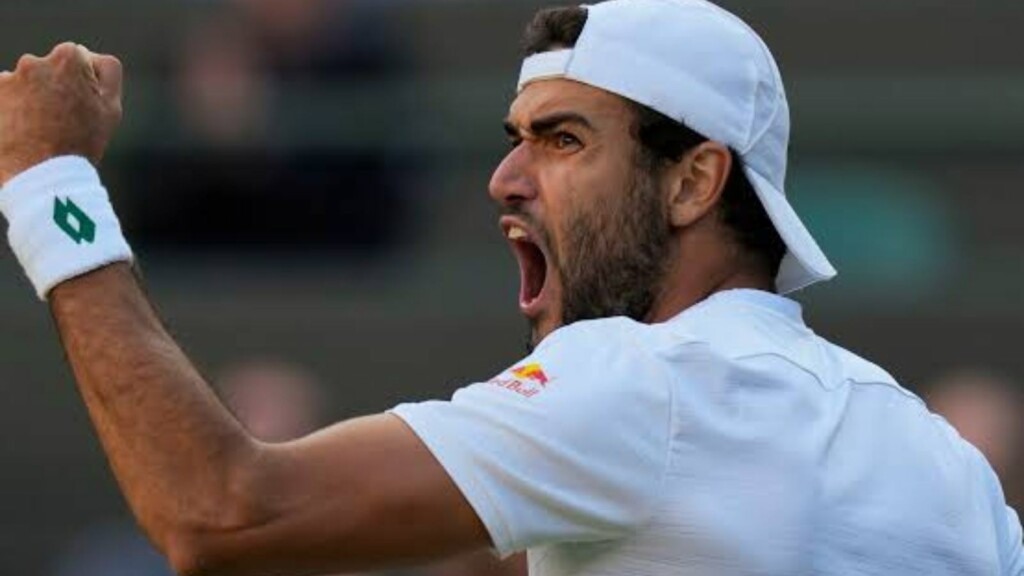 In the on court interview, Berrettini expressed his feelings and revealed what this win means to him. "I have no words. Just thanks. I think I need a couple of hours. I know that I played a great match and am really happy to be here and enjoy the crowd. My family is there, the whole team is here….. I think I never dreamed about this because it was too much. So I'm just happy and … that's it!"
Despite playing very well, Berrettini lost the third set. He revealed his mindset before the start of the fourth set.
He said: "When you're playing at this level, I try to be the best at everything, be it mental or physical. I think after the third set, I was feeling that I deserved to win it but I lost and I said it to myself that it doesn't matter. I was feeling stronger and that's what I said it to myself and eventually it paid of."
Also read: 'Let's hope we get another chance to see Roger Federer at Wimbledon': Jim Courier