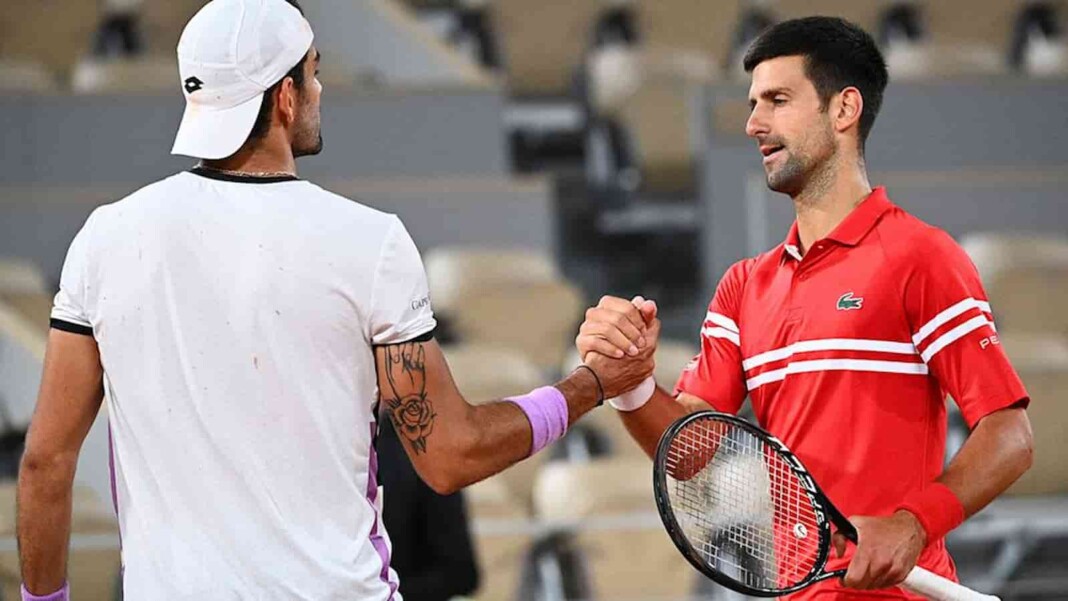 Matteo Berrettini had a tremendous clay court season this year, as the Italian lifted the Serbia Open title, and ended as the runner-up at Madrid Masters. He achieved his best finish at the French Open, as he reached the quarterfinals, before falling to Novak Djokovic in four sets.
Novak Djokovic was cruising towards a straight sets victory in the quarterfinals, before he made a few uncharacteristic errors in the third set tiebreaker. Matteo Berrettini had put the world number one under tremendous pressure, and the entire crowd was behind the Italian. However, Djokovic found a way and claimed the victory in the fourth set.
In an interview with Corriere, Berrettini asked if he expected Novak Djokovic to crumble a bit under pressure. "Honestly, no. However, I was pleased. It means that he felt fear. And I was the one who put it on him. He realized he was taking a big risk. By screaming like this he freed himself from the tension. The fact that there was no public and played in silence amplified the effect," Berrettini replied.
Matteo Berrettini takes out the positives from his French Open run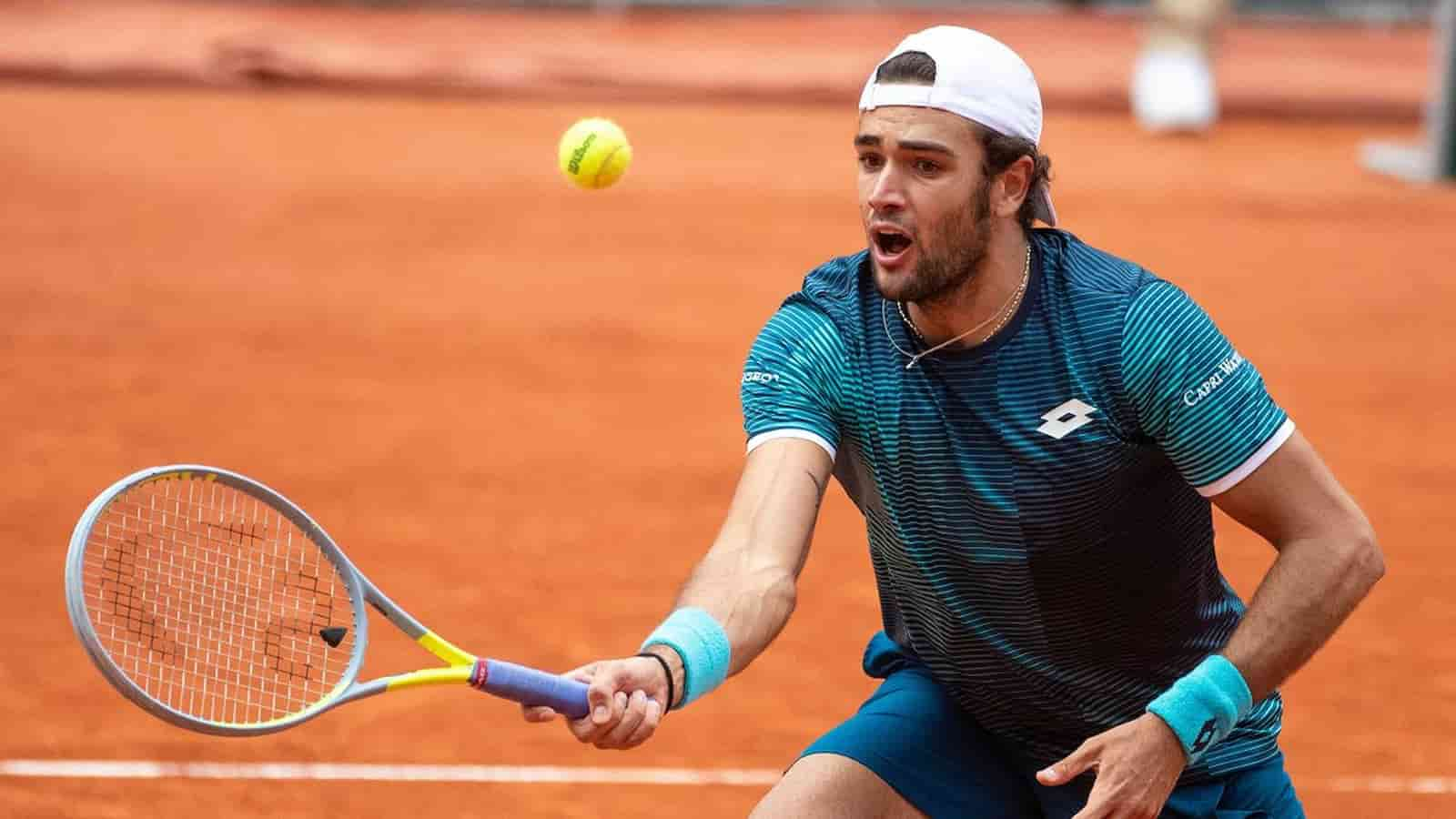 Matteo Berrettini stated that his four set match against Novak Djokovic showed his true level, and he is ready to aim even higher. The Italian competed in only his second Grandslam quarterfinals, and would take several positives out of it.
"Taking the good of every experience. The match with Novak shows that the level to aim even higher is there. He has played over fifty quarter-finals in a Grand Slam. I, just two," said the Italian.
Matteo Berrettini revealed that he will be travelling to London, where he prepares for the grass court season. Wimbledon 2021 is scheduled to be held from June 28, so the Italian has two weeks to prepare for the third slam of the year.
"As we speak, I'm on the train from Paris to London, where I begin my preparation for Wimbledon from today. There is always another tournament, there is always another possibility," said Berrettini.
Also Read: "There's nothing more difficult in sports than beating Rafael Nadal at French Open," Paul Annacone ahead of the Djokovic-Nadal semifinal showdown in Paris