Italian tennis star Matteo Berrettini is one of the most improved player this season. He has proved his mettle time and again and is one of the stronger contenders to go deep at Wimbledon. Last week, he won the biggest ATP title of his career at Queens and to celebrate it, went out for a dinner with his girlfriend Ajla Tomljanovic and her friend Donna Vekic.
Berrettini is dating Australian tennis player, Alja Tomljanovic for more than a year now. The Italian has been vocal in supporting Tomljanovic on and off the tennis court.
Vekic posted a video on her Instagram in which Berrettini's sense of humor could be seen. He was having some sort of fancy cocktail when he said, "Are these my legs?" The girls burst into laughter after hearing him. He had compared the coverings of his glass to his legs, as his legs are thin too.
Next week, both Berrettini and Tomljanovic will be seen in action at Wimbledon. So it was a well deserved break for both of them before a hectic fortnight at the All England Club.
Berrettini's purple patch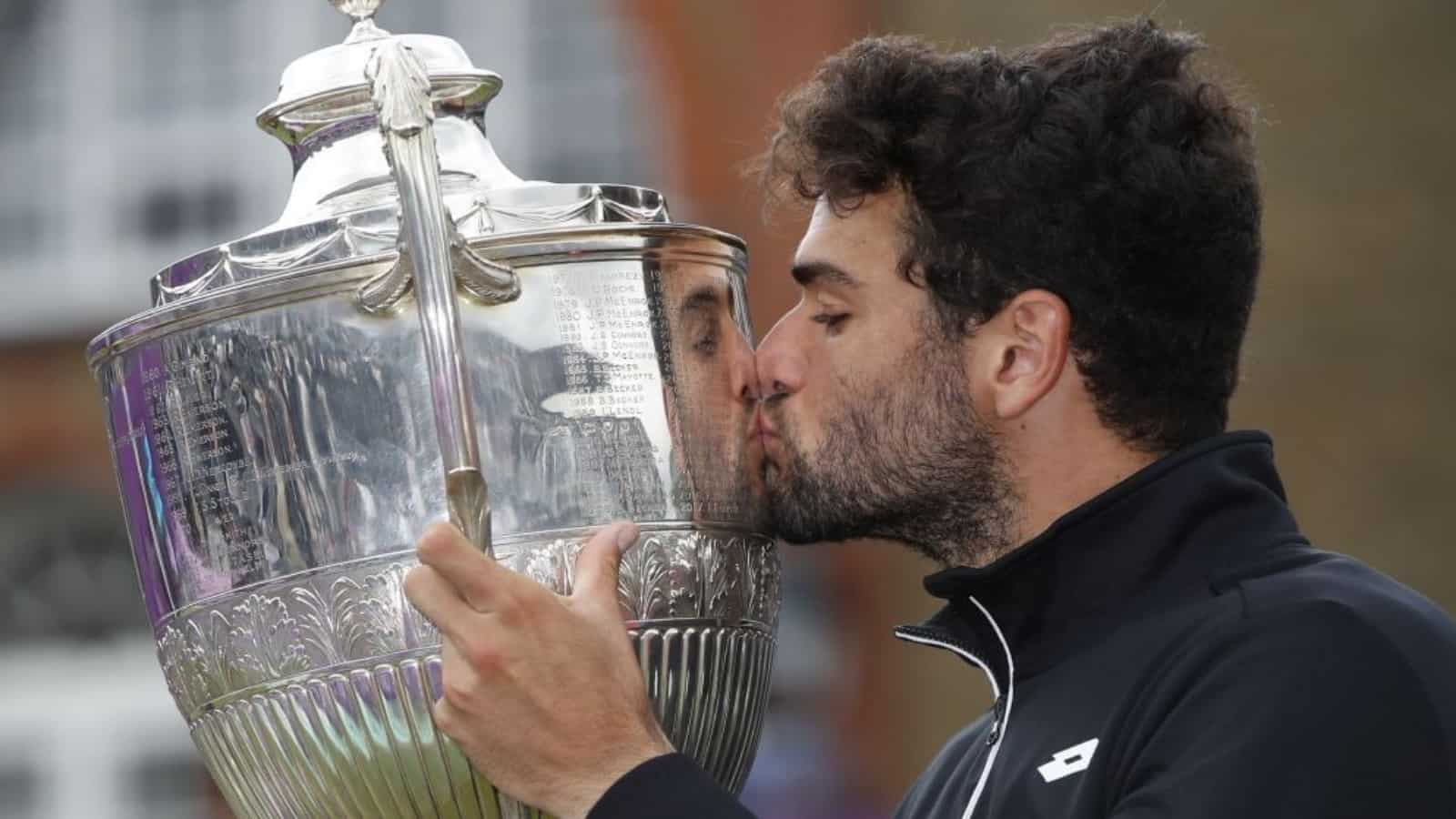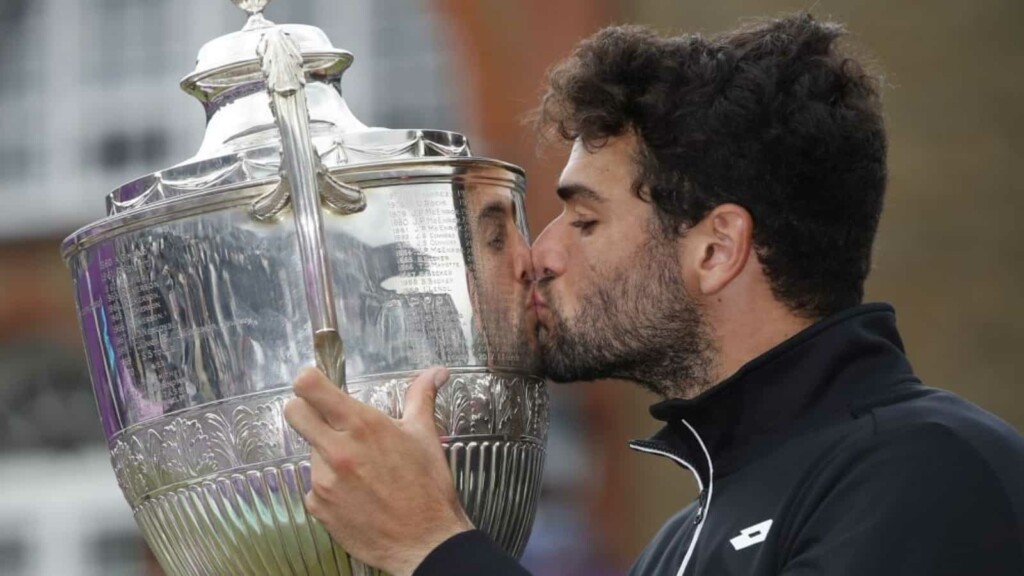 Berrettini has been in amazing form all season. He has won two tournaments this season- the Serbia Open and the cinch Championships Queen's Club. The Italian had a very good clay court run, reaching the final at Madrid and winning at Belgrade. He also made it to the quarterfinal of French Open where he lost to eventual champion Novak Djokovic.
He continued his good form at Queen's Club, winning the coveted tournament. He beat the likes of Andy Murray, Alex de Minaur and Cameron Norrie, dropping only one set in the entire weekend.
The Italian will be the eighth seed at Wimbledon and given his form, he could be a real threat to the playing field. The draw for the Championships will be made on June 25.
Also read: ATP releases statement, promises to do everything in its powers to protect the interest of its players