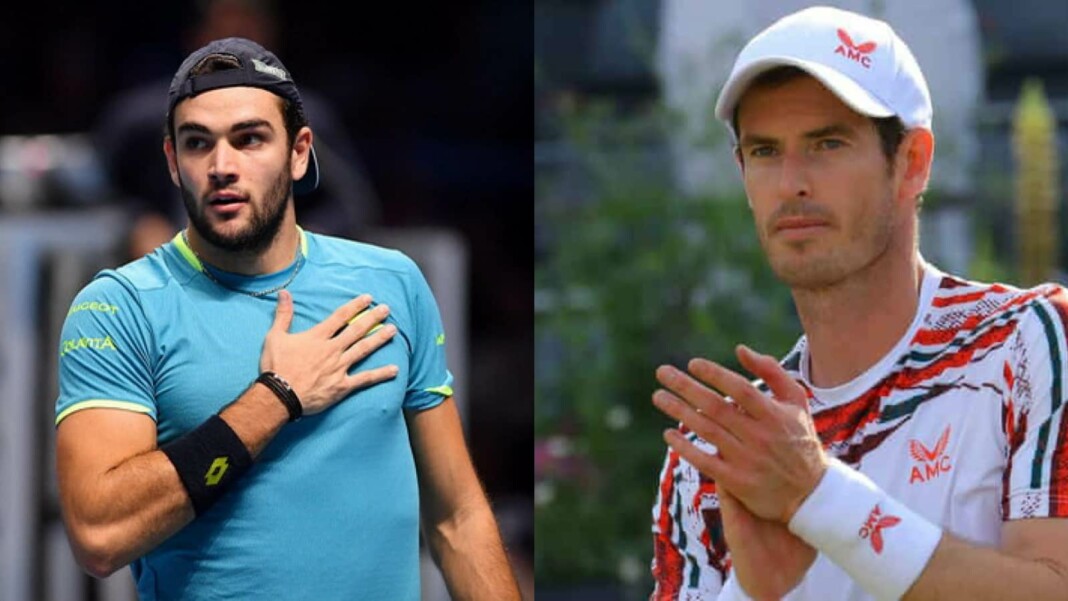 Andy Murray secured his first grass court win in over three years, after his first round win over Benoit Paire in at the Queen's Club. The Briton has been one of the finest players the game has seen on grass courts in the past decade. He claimed the Wimbledon title on two occasions in the past, in 2013 and 2016.
The Scot has won the Queen's Club title on five occasions, and loves playing on this surface. The Briton, who received a wildcard to compete at Queen's, will now face the Italian, Matteo Berrettini in the second round encounter. It will be a huge test for the home favorite who will be up against the top seed, Berrettini who has been in top form in the past few months.
Matteo Berrettini opines on Andy Murray playing on grass
Matteo Berrettini scored a straight sets victory against fellow Italian, Stefano Travaglia in the first round to set up a second round clash with Andy Murray. The Italian opined on Murray's game on grass, and stated that the Briton loves playing on the surface, given the fact that he had grown up playing on grass courts.
"Definitely he likes to play here. He was born in England where grass I think started, like was created," Berrettini said of Murray.
Matteo Berrettini had a successful clay court season, where he reached the quarterfinals of French Open 2021, and also lifted the Serbia Open title. The Italian climbed to number nine in the ATP Rankings. On the other hand, Andy Murray had decided to skip the clay court season, in order to prepare for the grass court season.
Also Read: Queen's Club 2021: Andy Murray vs Matteo Berrettini LIVE stream: When, Where, and How to Watch