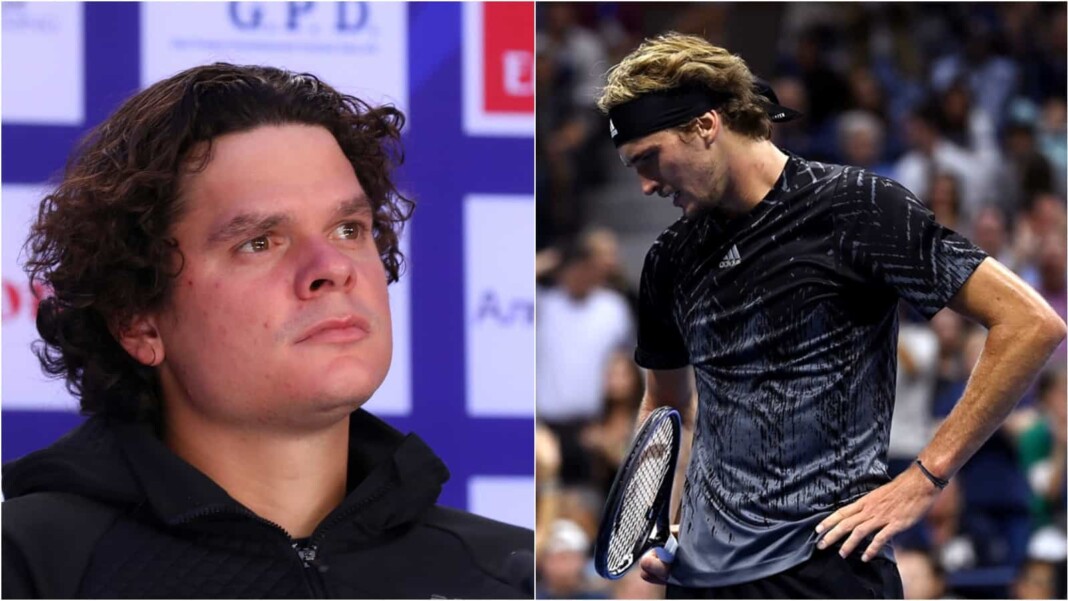 World No. 33 Milos Raonic recently talked about the inaction of ATP over the allegations made by Alexander Zverev's ex-girlfriend Olga Sharypova claiming the German tennis player abused her over the course of their relationship which involved incidents happening during the ATP tournaments where Olga accompanied Zverev.
Olga came ahead in October 2020 and made the allegations on Alexander accusing him of causing her emotional abuse and also physical violence. In her interview, she revealed Zverev's behaviour and told how he harmed her including bashing her head in the wall and suffocating her with a pillow when the couple travelled together for the German's participation at the 2019 US Open.
While Zverev has denied these claims, the matter has not been put to bed and remains in media circles especially on the social media sites where Zverev is questioned and criticised for his actions on the case whose final verdict is yet to come. Speaking about the matter, Milos was not satisfied with the approach ATP has taken towards the matter and called them out for their silence.
"I'm embarrassed and disappointed in the ATP and the other governing bodies' response to this situation. Should the ATP have done something, and been involved, to protect the sport? Yes, I felt like they were a little bit hush-hush about the whole thing, and just waiting for it to pass," said Raonic in his recent media interaction.
"At least it should be acknowledged" says Milos Raonic on ATP's silence over the Zverev case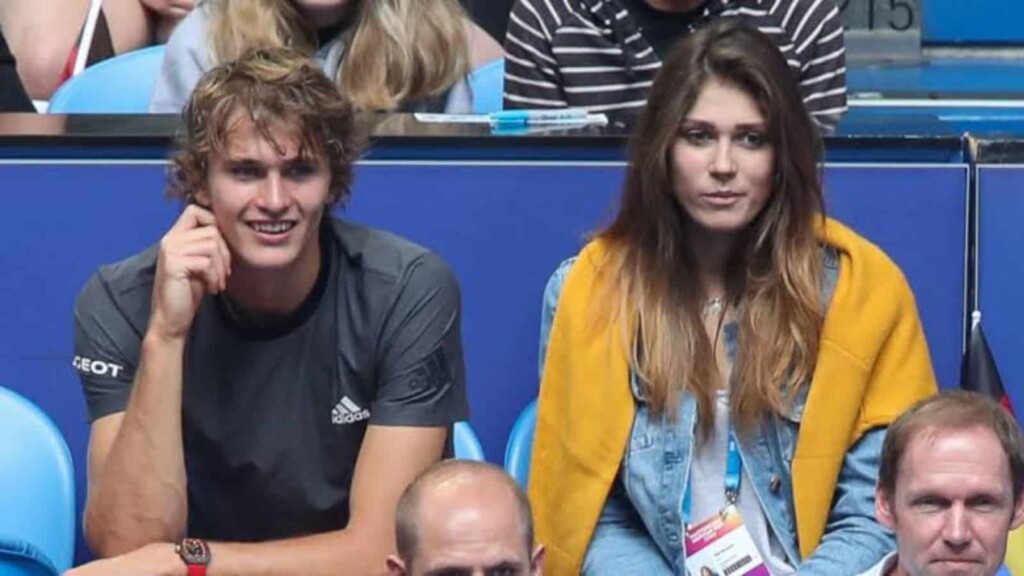 While Olga has not filed criminal charges or sued the player, Raonic talked about the ATP Rulebook which allows ATP to take some actions against Zverev if at all he has committed these crimes. The ATP rulebook states that 'players shall not at any time physically abuse any official, opponent, spectator or other person within the precincts of the tournament site'.
With the claims of two of these incidents taking place at ATP tournaments, Raonic pointed on how the governing body could have done things differently. "It's in our rulebook, there have been other events that have happened at tournament hotels where the ATP has responded by looking into it, and at those times they felt it was necessary to respond with some level of punishment.
At least it should be acknowledged, I don't know if it has been," added Raonic calling for some action on the part of ATP. ATP had earlier responded by saying, "Once the due process is applied, we then review the outcome and decide the appropriate course of action."
Also Read: 'We need a revolution,' Roger Federer calls for a change in journalist-press relationship, talks about the pressure on Emma Raducanu