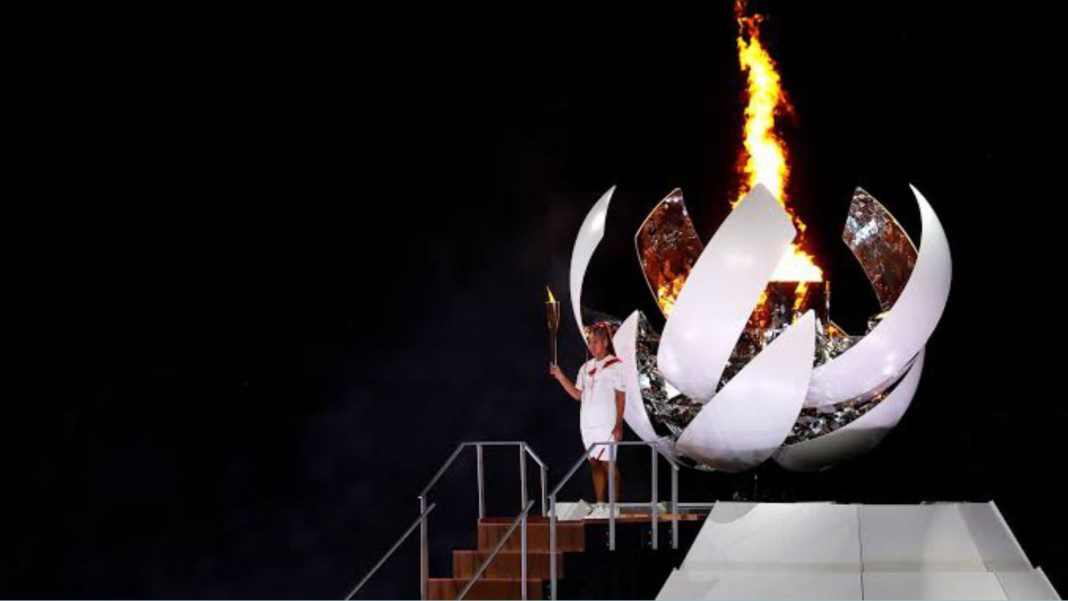 In the WTA Tour, Naomi Osaka is a force to be reckoned with. Currently ranked no. 13 in the world, Osaka reached the apex of the WTA rankings in early 2019. She was the first Asian player to hold the top ranking in singles as well the first player from Japan – man or woman – to reach No. 1. The 24-year-old is a 4-time grand slam champion, having won one every year since 2018. She won the US Open in 2018 and 2020, and the Australian Open in 2019 and 2021. She won her first 2 grand slam singles titles in back-to-back major tournaments, and is the first player to achieve this feat since Jennifer Capriati in 2001. She also became the first woman to win successive Grand Slam singles titles since Serena Williams in 2015.
An agressive player but a soft-spoken personality, Naomi Osaka is considered to be one of the most marketable athletes in the world. She was ranked eighth among all athletes in endorsement income in 2020. She was also the highest-earning female athlete of all time by annual income the same year. Her most recent venture has been joining the VS Collective by Victoria's Secret; an initiative aimed at inclusivity and representation on part of the retail giant.
Born to a Haitian father and Japanese mother, Osaka has lived in the United States. She however elected for a Japanese citizenship, as she wishes to represent Japan in tournaments. As such, she was the final torch bearer at the Tokyo Olympics. Naomi Osaka recently conducted a QnA session on her Instagram page, and answered some questions regarding the Olympics and tennis.
"I was so nervous" – Naomi Osaka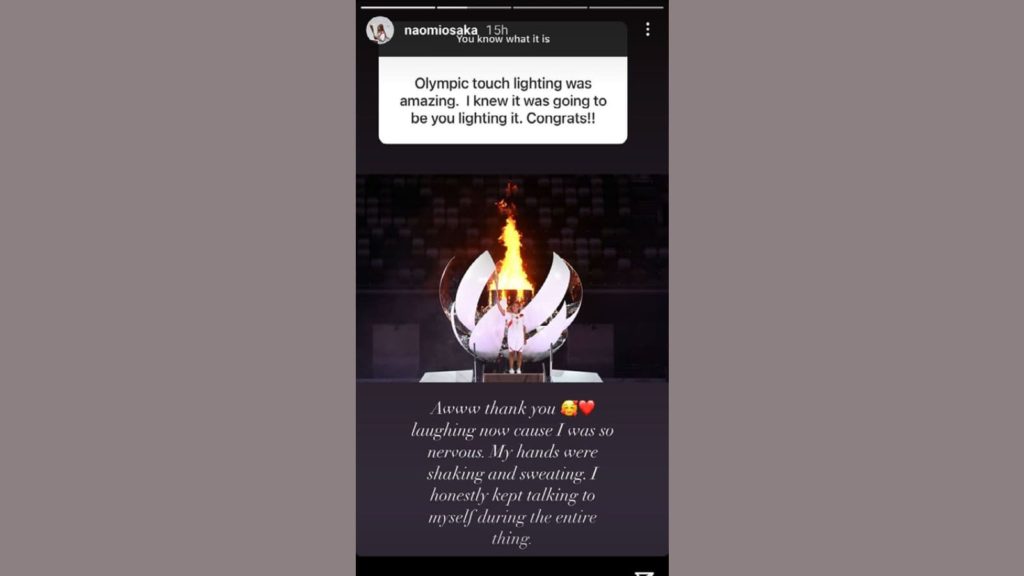 As Japan's premier athlete, Naomi Osaka was bestowed with the honour of lightning the Olympic cauldron at the opening ceremony of the Tokyo Olympics. She shared her experience with fans, saying "[I am] laughing now cause I was so nervous. My hands were shaking and sweating. I honestly kept talking to myself during the entire thing."
Naomi Osaka on losing matches as a junior: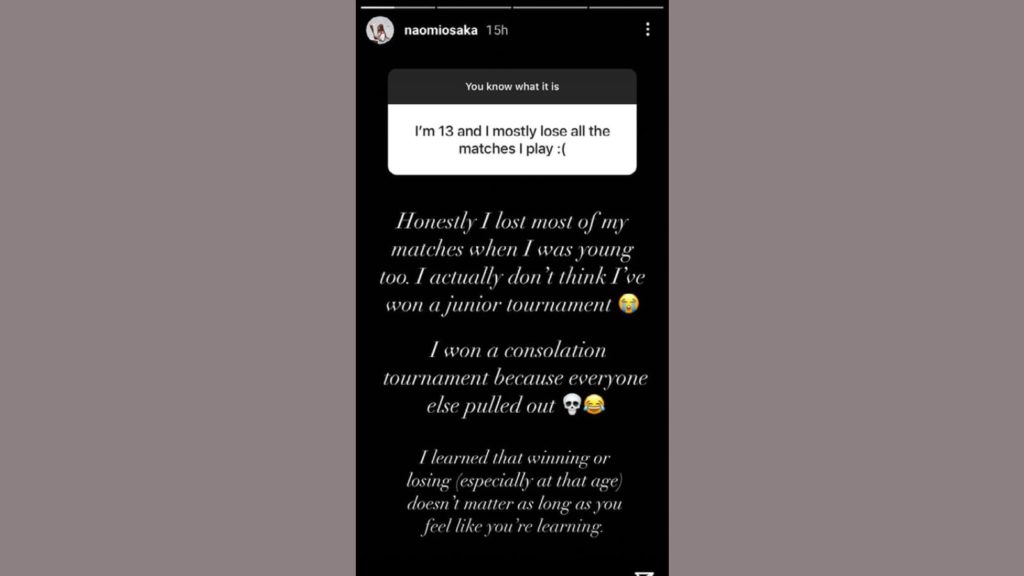 In the same QnA session, a 13-year-old told Osaka that they have been unable to win most matches that they've played. To this, the Japanese humbly said that she, too, went through the same situation as a junior. "Honestly I lost most of my matches when I was young too. I actually don't think I've won a junior tournament. I won a consolation tournament because everyone else pulled out" said Osaka. She added "I learned that winning or losing especially at that age doesn't matter as long as you feel like you're learning".
Also read: WATCH: Novak Djokovic features in brand new Peugeot ad with Stefano Accorsi