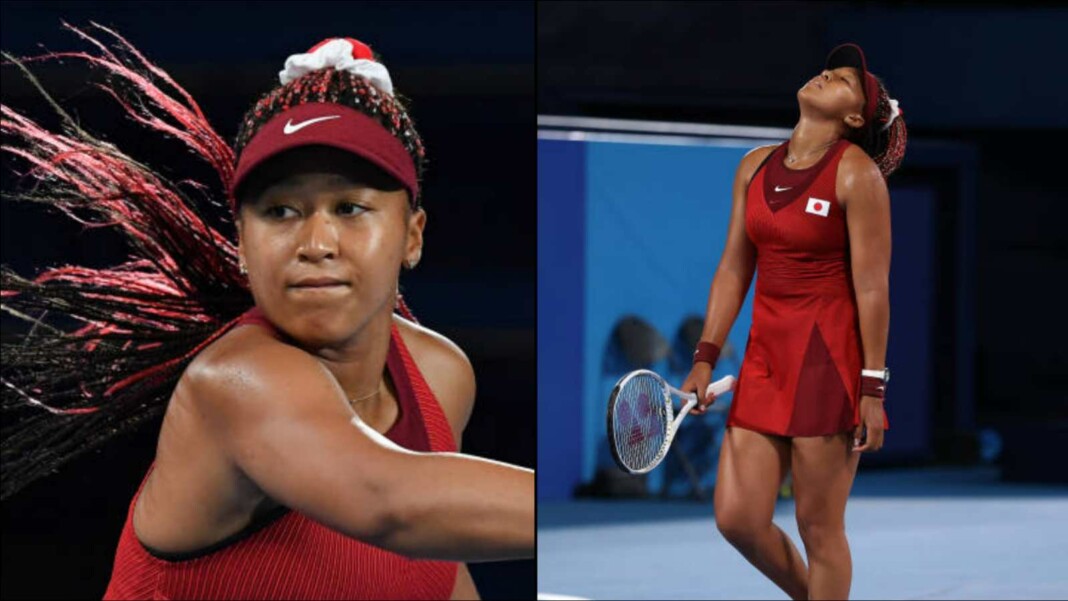 Home star and overwhelming favorite for the gold, Naomi Osaka bows out of the competition in the Round of 16, losing to Czech Marketa Vondrousova in straight sets 1-6,4-6. Naomi came into the tournament as a serious contender given the nature of the surface and her form on it.
She was the defending US and Australian Open champion and was playing on home soil, where she usually does well. But a match full of unforced errors will haunt her as she exits her first Olympics without a medal. Naomi also became the first tennis player to light the Olympic cauldron during the opening ceremony but now has failed to bring glory to Japan in tennis.
She looked stuck right from the start. Her court coverage was poor and she looked nervous. She was missing the easiest of winners and Vondrousova, a former French Open runner up wasn't going to let any opportunity slip. She was keeping her game clean and was capitalizing on Naomi's mistakes. She got a double break's lead soon and stormed away with the first set 6-1.
Naomi raised her game in the second set but wasn't able to keep her error count down. The Czech also exploited Naomi's backhand and dominated the rallies from the baseline. She put the Japanese under a lot of pressure and broke her serve at the end. Eventually, the world no.42 pulled an upset and won the set 6-4 to advance into the quarterfinal.
Vondrousova will now either face Paula Badosa or Nadia Podoroska in the quarterfinal.
Also read: Tokyo Olympics 2020: Stefanos Tsitsipas marches into the third round, beats Frances Tiafoe to avenge his Wimbledon loss