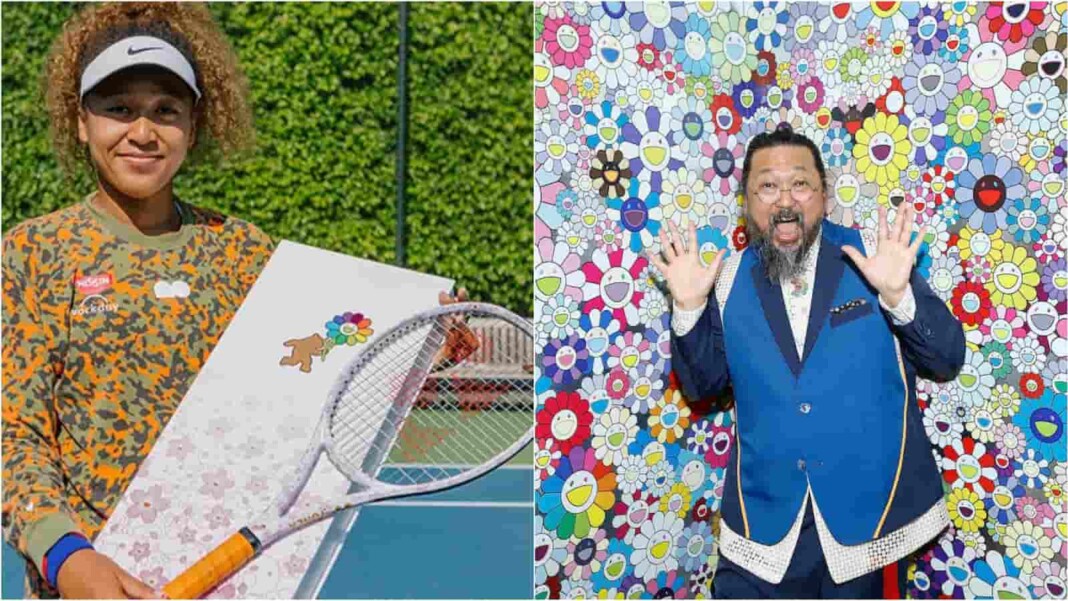 World No. 2 and 4-time Grand Slam champion Naomi Osaka announced her new line of Yonex racquets that have personalised with the touch of famous Japaneses artist Takashi Murakami. The new racquet line will be called Naomi Osaka x Takashi Murakami EZONE Racquet manufactured by Naomi's racquet sponsor Yonex.
Takashi Murakami has been a renowned artist known for his contemporary artistic style and various innovations in the field of both arts media and commercial media. It has been noted for its use of color, incorporation of motifs from Japanese traditional and popular culture on flat and glossy surfaces.
The new Osaka racquets will have the handle and the outer frame covered in Murakami's art and also has Naomi's name written on it. The first released images show the handle wrapped in pink with the art all over it.
Naomi Osaka will return to the WTA tour at the 2021 US Open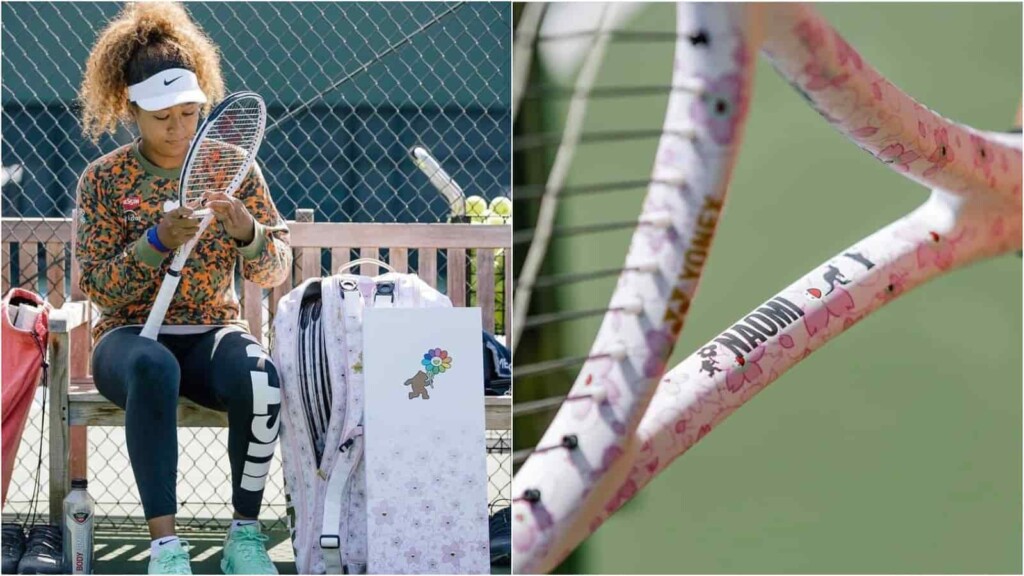 Naomi last played on the WTA tour at the 2021 French Open in what was a controversial time for the Japanese superstar. She did not play in any tournament after the Roland Garros till the 2020 Tokyo Olympics where she was a heavy favourite for the Gold Medal but things did not go her way and she was defeated in the Round of 16 of the Olympics.
Naomi is set to return to action at the 2021 US Open and will be defending her 2020 US Open title, her 2nd title in New York after having won the 2018 US Open title as well. The Japanese star is currently not playing at any tournament leading up to the Grand Slam and may make an appearance in the coming weeks for more preparation going into the final Slam of the season.
Tennis fans will be hoping for a successful return to the tour and with an added weapon having the heritage of her country with her, classic Naomi performance will be expected when the defending champion takes the court in New York.
The 2021 US Open begins on 30th August 2021 with the Women's Singles finals scheduled on 11th September and Men's Singles finals scheduled on 12th September.
Also Read: "He plays old-time tennis with modern power" Billie Jean King heaps praise on Roger Federer for his playstyle