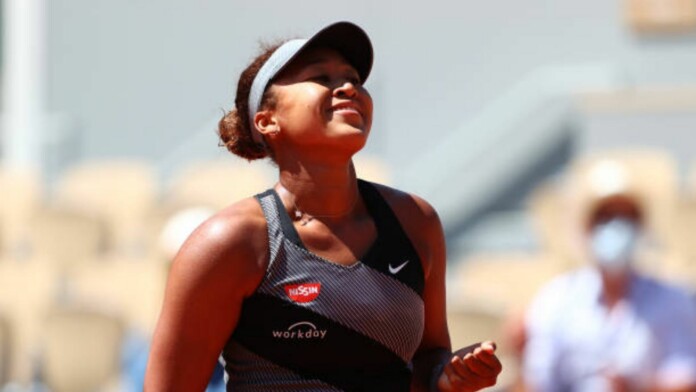 Second seed Naomi Osaka took center stage as she was to play the first match on Chatrier to kickoff the 2021 French Open against Patricia Maria Tig. The Japanese let her 'racket' do the talking amidst all controversies and won in straight sets 6-4,7-6(4). With her win, Osaka has won 15 matches in a row at Grand Slams dating back to the 2020 US Open.
The Japanese started the first set with a band. She won the first game on her serve and then broke Tig's serve in a long second game. The first two games alone cost 16 minutes but Osaka had a break and took a 2-0 lead. She eventually held her to take a 5-2 lead and had two break points on Tig's serve.
But over aggression cost her and she lost serve in the very next game. But she went back to basics, hit powerful returns and broke her opponent back to close out the first set 6-4. In total, she hit 24 winners throughout the set, 10 of which came in the first two games.
The second set was off to a slow start. Both players engaged in long rallies and held serve. The set marked limited unforced errord and a lot of forehand winners. Osaka had her opportunities to break but Tig somehow managed to hold serve. Eventually they were ties at 5-5 and Osaka held serve to take a 6-5 lead. Tig served under pressure and saved match point to take the set into the tie breaker.
In the tie-breaker, Osaka was the first one to strike and was a mini-break up to take a 4-2 lead at the change of ends. She eventually held nerve and closed out the set 7-6(4) and eventually the match.
'I am a work in progress': Naomi Osaka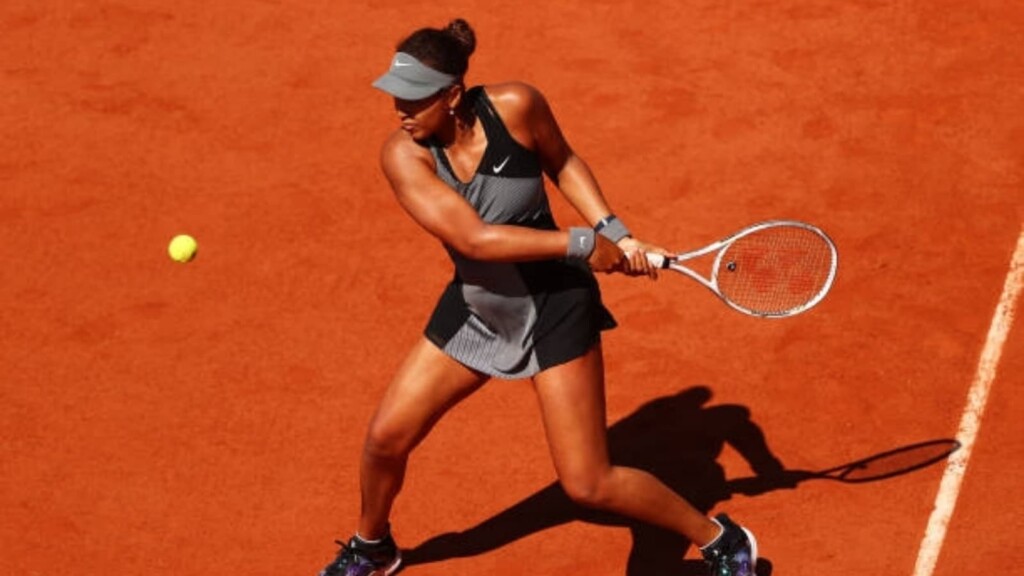 Osaka has decided not to do press conferences this time at the French Open but she shared her thoughts in the on-court interview. She thanked her mother initially and wished everyone in the crowd. After the win, she also received flowers as a gift and acknowledged that.
She said: "Thank you for these. My mom is watching this… Thank you everyone for coming out today and a happy mothers day. I will now definitely enjoy all the other matches to be played."
This was just her second match on Court Philippe Chatrier and her first after the construction of the roof. Osaka spoke about the same. "I am really glad that I won. I have only played two matches here, one was before the roof and one now, hopefully I will keep the momentum going."
Osaka has always struggled with her movement on Clay. She was asked how can she adapt her game and movement on clay. "Let's say it's a work in progress… Hopefully the more I play the better it will get and…," she shrugged and thanked everyone.
Also read: Decoding Iga Swiatek's Style of Play: Forehand Speed, Serve & Backhand