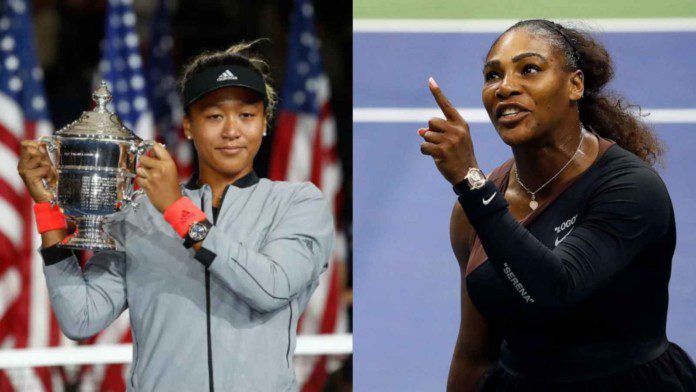 Grand slam finals are the biggest carnival in tennis each year and they never fail to deliver. Out of 128 competitors, only the 2 best compete to become a grand slam champion, and rightly so, almost every grand slam final goes down in the history books. Over the recent years, many grand slam finals have lived up to the expectations but a certain women's singles final at the 2018 US Open will go down as one of the most controversial ones.
The 2018 US Open women's singles final was played between 23-time grand slam champion Serena Williams and Naomi Osaka, who was playing her first major final. Unfortunately, the highlight of the match was the tussle between the chair umpire and Serena. The chair umpire gave Serena Williams multiple warnings to not consult her coach during the match which she claimed was false.
Watch video of Serena Williams calling the umpire a thief:
He then also gave point penalty to Serena after which the American lashed out at him and began to cry. Throughout the match, her focus was more on the chair umpire and the dup involved in a verbal spat at every crossover. Serena eventually lost the match 2-6,4-6 and Naomi won her maiden slam in not-so-pleasant circumstances.
This fiasco took away Naomi's moment of glory as negativity rose at the Arthur Ashe stadium. After her triumph, Naomi spoke about the matter and said she really didn't know what was going on between the chair umpire and Serena.
"I didn't really know what was going on because I went to the back and I had my back turned and before I knew it, he was saying there was a game penalty. So, I was a little confused throughout the whole thing," she said.
During the trophy presentation ceremony, the crowd booed because of how the match panned out. The boos continued when Naomi lifted the trophy which shattered her and her eyes teared up. In the interview, she said that she felt sad about how the events turned out that night.
"Well, I felt a little sad because I wasn't really sure if they were booing at me or it wasn't the outcome that they wanted and I also could sympathize because I've been a fan of Serena my whole life. And I knew that how badly the crowd wanted her to win. I don't know. I was just really emotional up there," she added.
Naomi apologized to fans for winning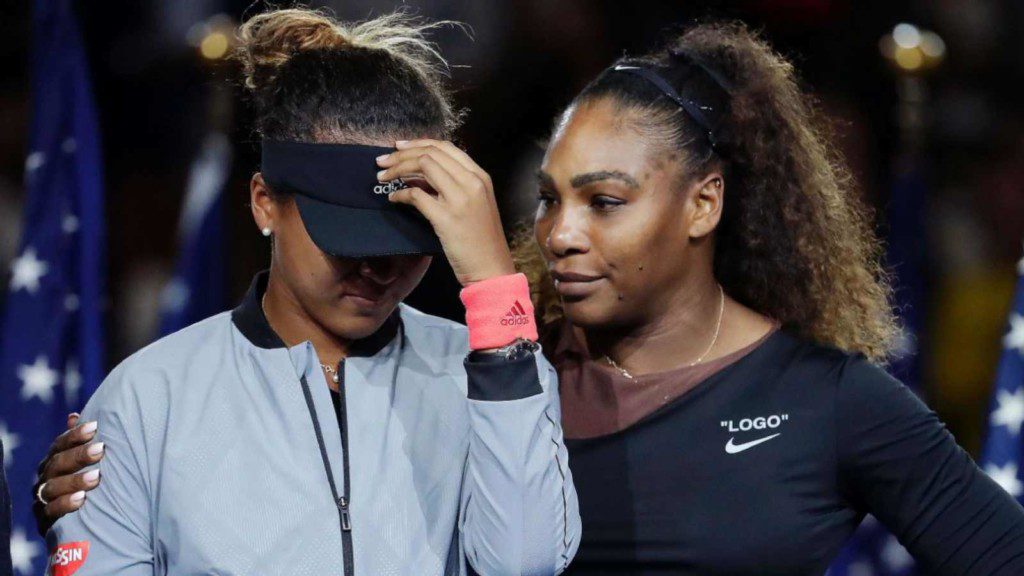 In her speech at the trophy presentation, a teary-eyed Naomi apologized to the fans for winning as she thought they were booing for her! She clarified in the interview the reason behind her actions.
"Well, I don't know. I just felt like everyone was sort of unhappy up there and I know that it wasn't really, like – the ending wasn't how people wanted it to be. In my dreams, I won in a very tough, competitive match. I don't know. I felt very emotional and I felt like I had to apologize," he said.
Also read: WATCH: "Me and My Spoty" Emma Raducanu shares pictures receiving BBC sports personality of the year 2021